DISNEY
Walt Disney World reveals the menus and opening date of New Steakhouse 71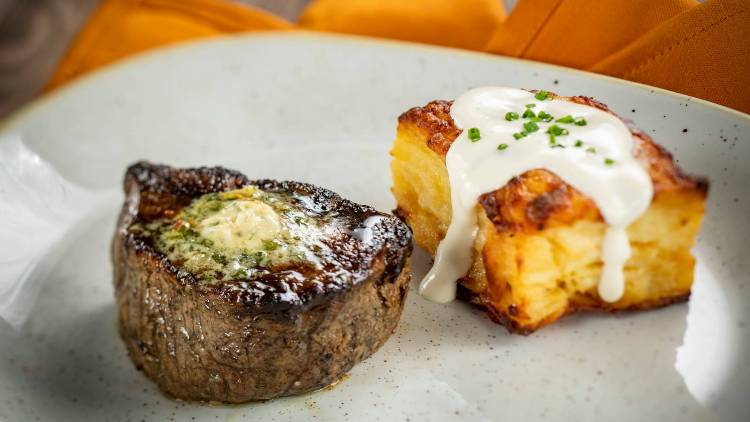 A few weeks ago, Walt Disney World announced a new restaurant called Steakhouse 71 would be coming to Disney's Contemporary Resort, and now we have an opening date, plus a first look at the menus.
Steakhouse 71 is located on the first floor of Disney's Contemporary Resort (in the space where The Wave used to be) and will open on October 1, where breakfast, lunch and dinner are served. Reservations will open on September 16th.
---
Steakhouse 71, named after the year Disney's Contemporary Resort opened, dates back to the design style of the 1970s, reinvented in a contemporary way. You'll even notice some Florida flares, like Orange Bird and citrus, mixed in with the decor, along with accents of deep red and blue.
Here are some designer mock-ups provided by Disney:


The menus offer a nod to Walt Disney himself. You can choose from dishes inspired by some of Walt's favorites, such as Walt's Prime Rib Hash for breakfast and French onion soup, Prime Rib, 6 oz Filet Mignon or dry pork chop for lunch or dinner. .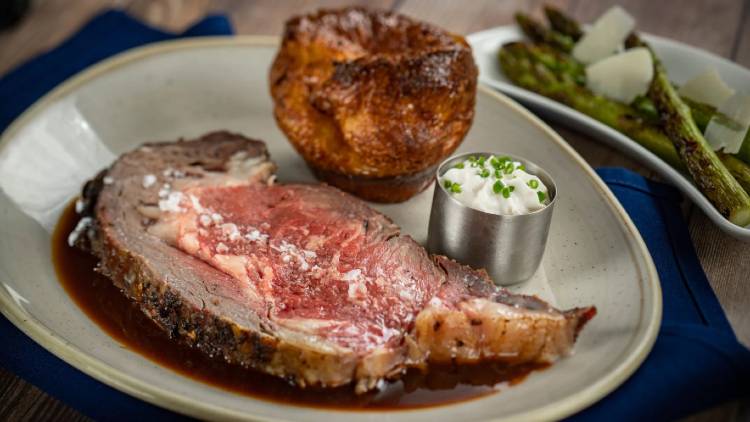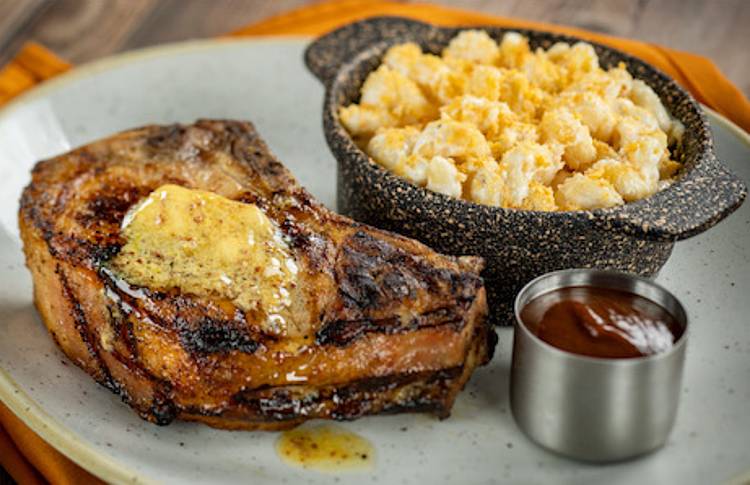 Menus also include other steaks, seafood dishes, sandwiches, salads and more. Of course, these are just some of the many menu items, which also include children's options.
Here's the restaurant's signature Steakhouse 71 Stack Burger ($ 20), which includes an exclusive mix of beef, topped with American cheese, lemon aioli, red onion and homemade pickles, on a brioche bread. In the photo it is served with the Petite Wedge salad, but you can also choose French fries or pasta salad.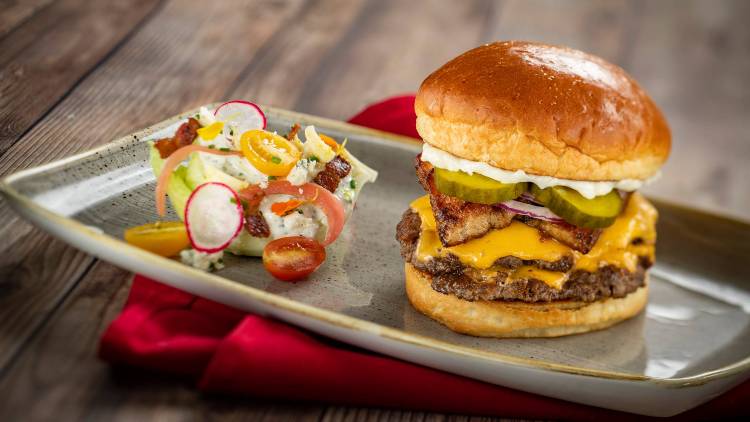 Speaking of the salad, here's the full-size version of the Baby Iceberg Wedge Salad ($ 11), which includes Toy Box tomatoes, pickled red onions, bacon and a hard-boiled egg, with homemade blue cheese dressing. I love the way it's been plated.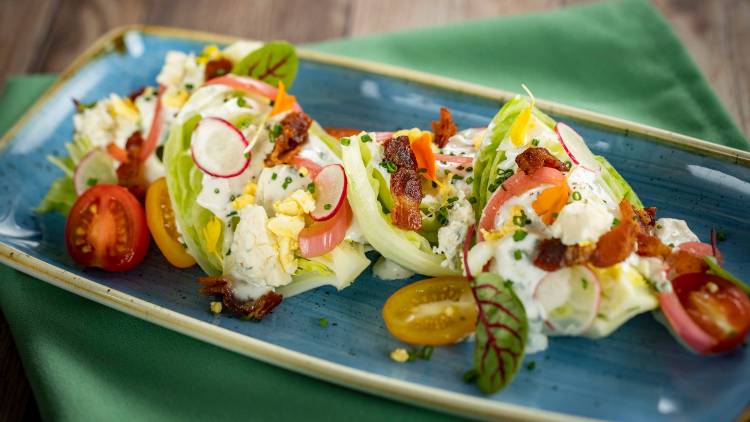 ---
Here is the Breakfast menu (click to view online with prices):
---
Here is the Lunch menu (click to see online with prices):
---
Here is the Dinner menu (click to see online with prices):
---
If you click on the links to see the menus online, you'll also see that they have a list of allergy-friendly dishes and which allergens they don't have at the end of each menu. As a person with food allergies, I am grateful to know this information before visiting the restaurant.
There are also plant offerings on each menu, making it easy for vegetarians and vegans to eat at the restaurant. One of the dishes that looks interesting is the vegetable "Wellington" ($ 26) that includes fire-roasted mushroom and artichoke wraps wrapped in puff pastry, Romesco sauce and Brussels sprouts. Here is a photo: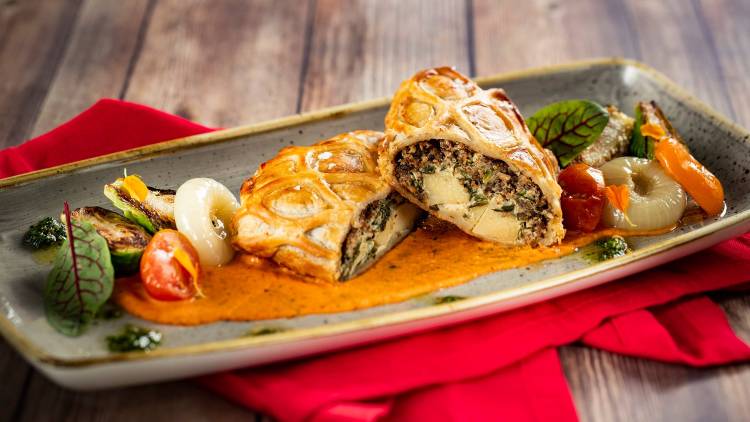 Steakhouse 71 proudly offers a selection of "Disney Family of Wines," a diverse collection of wines with a personal connection to the Disney name. The wineries show qualities identified for a long time with Walt Disney and The Walt Disney Company: passion, innovation and quality.
I also appreciate the variety of non-alcoholic beverage options (which Cold Brew & Tonic sounds delicious).
For those with a sweet treat, here is the Dessert menu:
---
One of the highlights is the Steakhouse 71 chocolate cake, which includes 15 layers of chocolate cake with whiskey infusion, chocolate mousse and raspberries, one layer per floor at Disney's Contemporary Resort.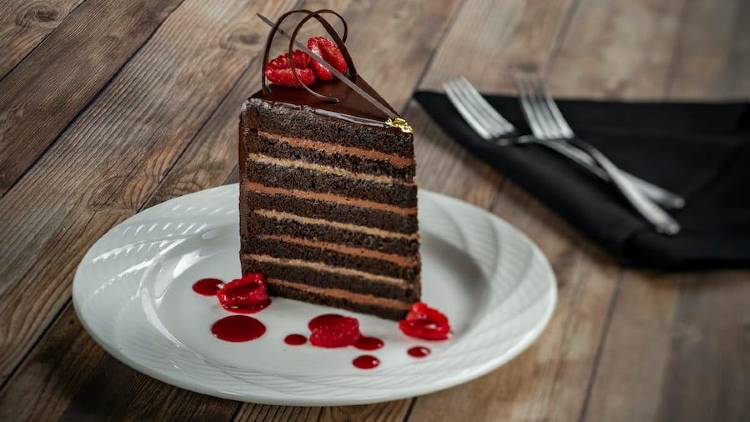 ---
Are there items in the menus that are of interest to you? Let me know what you would choose to ask for in the comments.