DISNEY
Club Cool is back and updated at EPCOT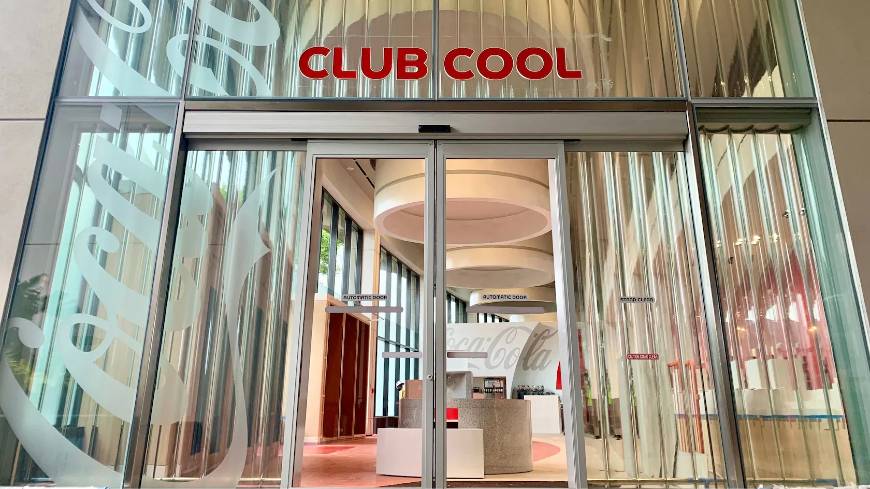 If you've ever wondered what it's like to be inside a coke bottle, head to the new Club Cool at EPCOT. The design of the main door features a giant window that evokes the iconic Coca-Cola bottle and red and white display elements.
Of course, this is not the big reason to visit the Cool Club, but to taste flavors made by Coca-Cola and sold in different countries around the world. You can also pick up a small Coca-Cola merchandise, if this is yours. (And really, who are we to judge).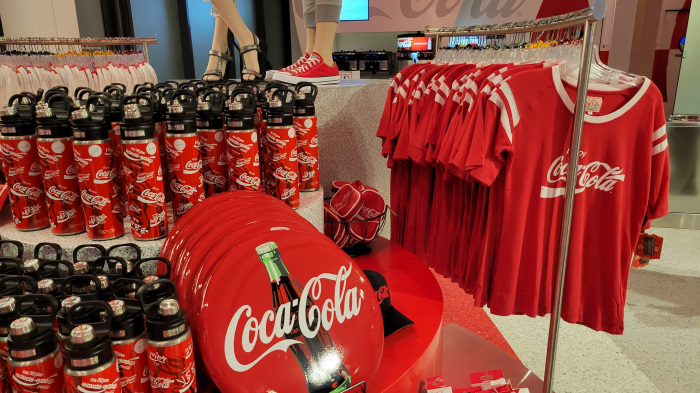 One of the first locations in EPCOT's multi-year transformation to open, Club Cool is next to the new creations store, which will be located in the Creations neighborhood, one of three neighborhoods that was cut in the ancient world of the future.
Inside a coke bottle.
The interior design of the space features a large number of iconic black and white Coca-Cola colors, soda bubbles, international logos, expensive merchandise and a couple of counters where you can buy your items and various special preparations, such as now frozen Coca-Cola drinks. .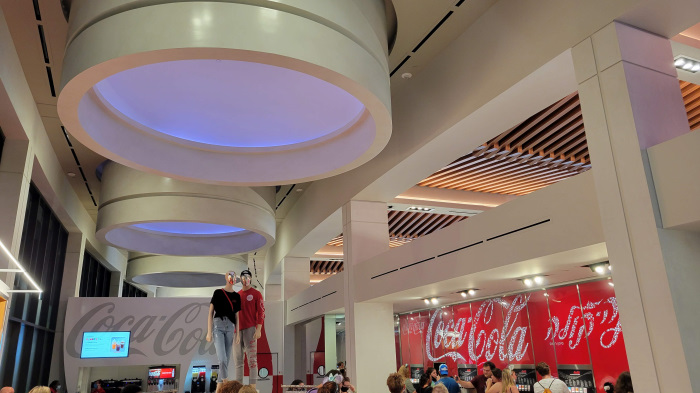 We were also entertained by the lighting package, which slowly changes hue over time, adding to the vaguely retro-mod vibe.
Yes, there are still free samples available, as well as small sample cups. Instead of placing soda dispensers in the center of the space, the fountains line up along a wall.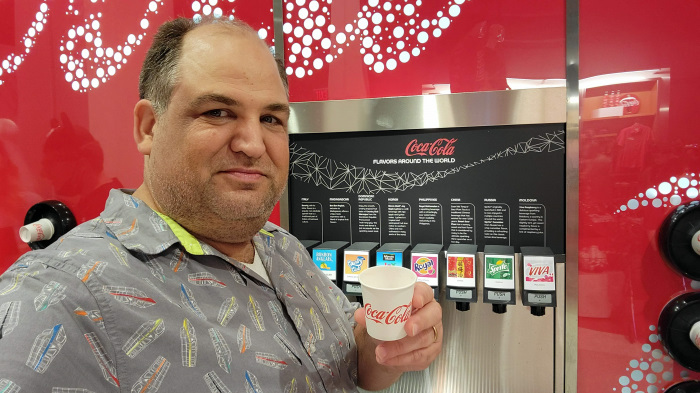 Yes. Beverly is back, the taste of Italy that everyone loves to hate. But all the other flavors were new. From time to time they will change them. I won't list them here, but you can see them in the video above. Let's just say I have a new, less-preferred flavor. I'll let you find out what it is.
Due to COVID-19, only one party is allowed at each dispenser. A cast member cleaned each unit between groups.
We were there on opening night and the line to try the free samples started outside and made its way to the store.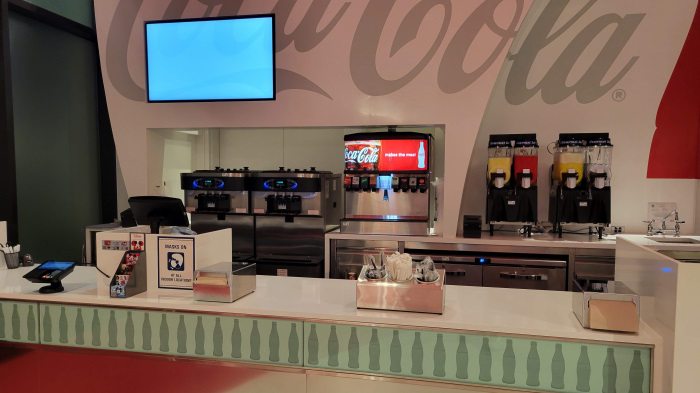 There was a good mix of interesting merchandise, but the prices seemed high to us. It was a bit disappointing that the Star Wars: Galaxy's Edge bottles weren't on sale, nor was the Coca-Cola T-shirt with the logo written in aurebesh (the main written language of Star Wars).
We liked the mannequins with reflective metal faces, clearly a tribute to the former crew of Disney's The Black Hole (1978).
Ice Station Cool and the Frozen Caveman may no longer be there, but Club Cool is back at EPCOT. Will you move on to the next visit? Are you brave enough to try Beverly? Let us know in the comments below.