DISNEY
"Disney KiteTails" takes flight at Disney's Animal Kingdom theme park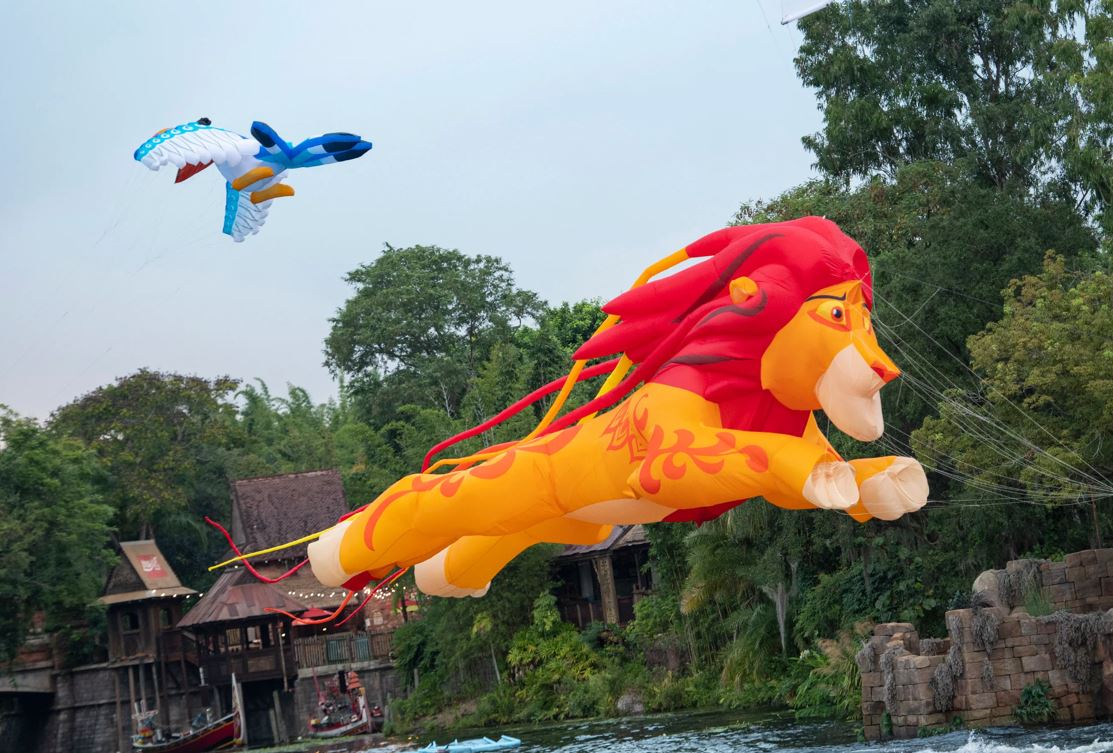 A new kind of daytime show is shooting at Disney's Animal Kingdom. Disney KiteTails will debut on October 1 at the Discovery River Theater. The show will be performed several times a day and features star-studded and star-studded, some up to 30 feet long, from your favorite Disney animal friends.
KiteTails is a celebration of Disney's beloved animal characters. If you've ever been to a star festival and enjoyed the flying star show, it's the same atmosphere, but with Disney characters.
We have a brief preview of the multimedia event to share with you, but it's just a taste of the whole show.
We've seen Simba, Zazu, Baloo, King Louie, and several Finding Nemo characters, including Crush and Squirt. The elaborate three-dimensional stars rise above the Discovery River, often dragged by jet skis to give them the wind they need to stay high even on a calm day.
The soundtrack jumps with a playlist of your favorite Disney songs with cool arrangements to create a vibrant and stimulating experience that the whole family will enjoy. The launch of the larger kits is an impressive moment.
The Discovery River Theater allows guests to have a multi-level experience. Some elements come close, such as skydivers, and the stadium seats offer a fantastic view of the sky over the river, where Disney stars come to life.
There are several different types of stars in KiteTails. Some are the traditional diamonds you see on the beach and some are new, which can only be seen at Walt Disney World. Chances are you've never seen stars like these in your life.
KiteTails opens to guests on October 1 with several exhibition schedules each day; check your MyDisneyExperience app for schedules.