DISNEY
Scary factor rating for SeaWorld's Howl-O-Scream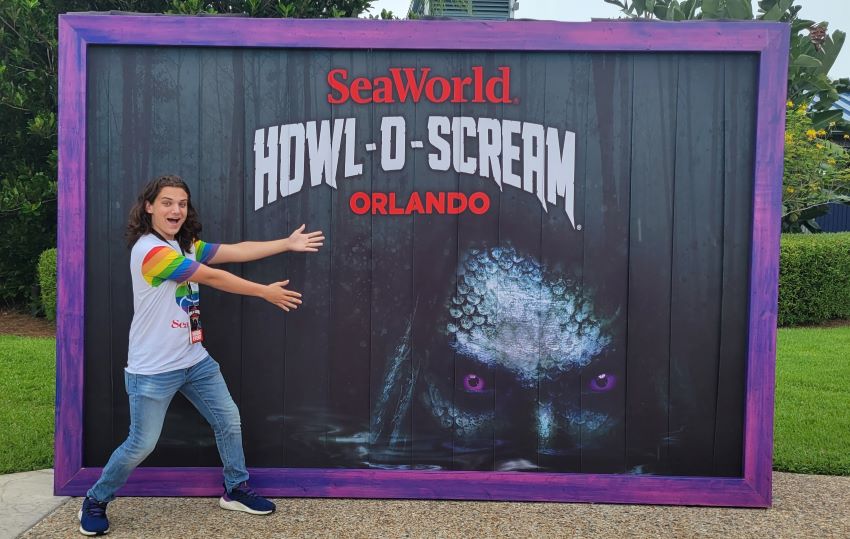 We were delighted to be invited to the media night for SeaWorld Orlando's first Halloween night event, with separate tickets – Howl-O-Scream. Aimed at a decidedly larger audience than the typical family fare that attracts the daytime Spooktacular, the screams and scares come quickly once the sun goes down.
We sent our intrepid youth reporter, Indigo, to experience Howl-O-Scream for himself, then go back and classify the scary areas and homes from the most terrifying to the least terrifying.
Before entering the scary areas and haunted houses, Indigo wanted us to know that the new "Monster Stomp" program is a must. While not exactly the scary factor, it's full of exciting dances around a Jack the Ripper-based story. It has a solid rock soundtrack and a stop show percussion section. Keep your eyes open on the graves and get ready to entertain yourself.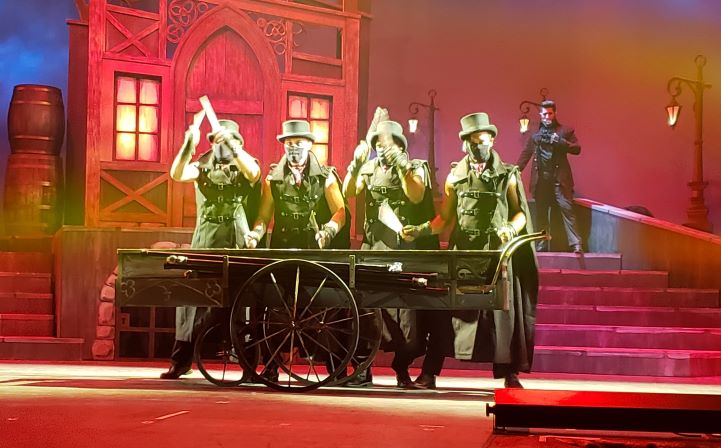 Scary classifications of the enchanted house:
Under the ice. Probably the house with the smallest spaces and the most themed of all, Beneath the Ice is dark and has plenty of space to scare from various angles. Every time I passed by this house I was scared at least 6 times and that made it a lot of fun to go on again.
Revenge of the captain. This house made me feel good with its many twists and scary actors that made me wait with anticipation in every corner just to be scared on the other side. A very nice house to spend even though this was probably the most disconnected from the main theme of the year's story.
Dead vines. This house was definitely nice to go through again and again, but I definitely wasn't too scared due to the fact that there were so many things hanging from the ceiling that you had to walk, I could barely see what was going on. I would have rated it higher if it weren't for this problem. A good topic, though, if you could only see it.
Water's Edge Inn. This is the lowest on my list. The house had a good theme, similar to the different parts of a tavern, but did not take into account the fear factor for some reasons. The house was brightly lit and there weren't many, if any, dark spaces for scares to occur, which led me to see pretty much where they were before they left. This was definitely the shortest house of the four and in my opinion it was almost too short. I wish I was a little longer and the house was much darker than it was.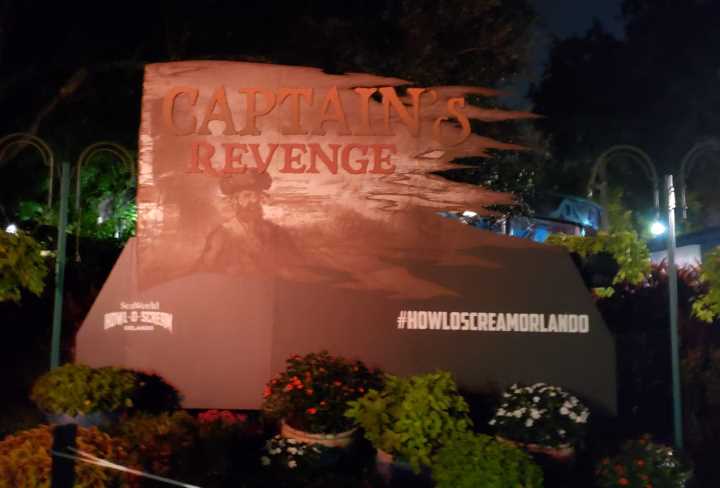 Classification of fright zones:
Frozen terror. The night I went, there were many times I walked through this scary area almost alone. The frightening actors in this area had in their hands metal objects that could collide with various decorative objects in the area. Objects that could also be hidden. I was scared almost every time I passed by this area, whether it was someone walking or going out from behind a water tank or a generator.
Deadly ambush. This scare area is the furthest from the event theme, but that doesn't mean it's not a big scare area. There were lots of curtains and great little stories, as well as a LOT of fog that helped elevate this scare area and get me there quite a few times.
Witchcraft Bayou. The moment I walked into this scared area, someone immediately scared me. The actors inside were having a lot of fun with their props and characters, but there was a problem with plenty of room to maneuver around the actors. They chased you often and I almost never got scared after that first time because of the few people there.
Sea of ​​souls. I am classifying this last area of ​​fear for last reasons. None of which are the scary actors. They were all amazing and scared me quite a bit. However, the area was in a very strange and very open area. Located at the end of the event trail, you will enter the scare area and find a dead end. There are no haunted houses out there and lots of open land. The fog in the area was so enveloping that I almost entered someone as I traveled through the fear zone. I wish they could have added something more or made the space a little smaller by adding some objects in the middle of the path to give people more to do. I ended up walking there only twice and after the second time I saw no reason to return to this area.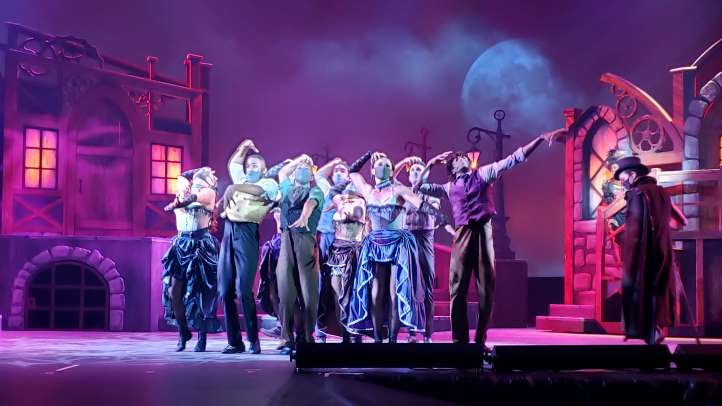 Howl-O-Scream joins SeaWorld Orlando's already impressive lineup of fall events, including family members Halloween Spooktacular, which is included with the entrance to the park and has daytime tricks or treatments for children of all ages.
Although we recommend that you attend Howl-O-Scream with the intention of being scared several times throughout the night, you can buy a shiny skull necklace that will allow you to stop being scared, assuming the scared actors see them in time, that is.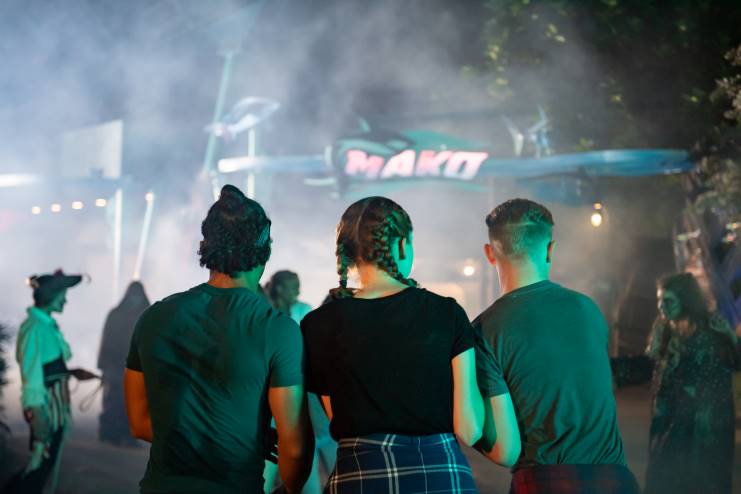 The spooky fun for the whole family with Spooktacular during the day and terrible nightly thrills at Howl-O-Scream make SeaWorld Orlando the perfect place for this Halloween season.
Howl-O-Scream takes place on select nights from Friday, Saturday and Sunday evenings until Sunday, October 31 from 7 to 2 p.m.