DISNEY
Is it brave enough to try the new OCTOPUS cocktail at Disney World?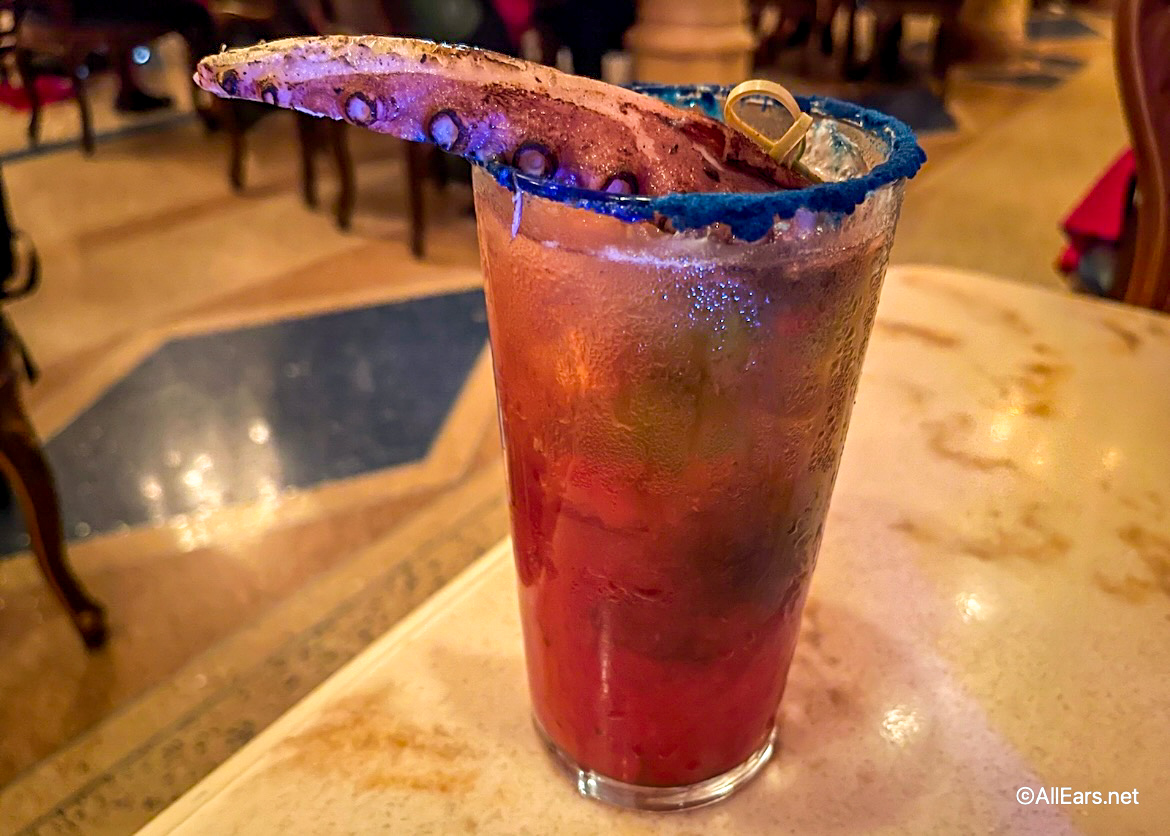 Is the Disney World 50th Anniversary and there is a LOT of new food in the parks and resorts for the special occasion.
And, not only have fast food locations gotten food and drinks, but there are also quite a few new snacks at table service restaurants. We've already taken you to the new 50th anniversary dining experience at California Grill at Disney's Contemporary Resort and now it's time to stop at one of the most popular restaurants in Magic Kingdom to try their menu items quite … interesting …!
True, we head to Be our guest restaurant a New Fantasyland! This site now hosts FOUR special 50th anniversary articles and all of them Pay homage to the ancient attraction of the first opening day that was previously in the area of ​​20,000 leagues under the sea.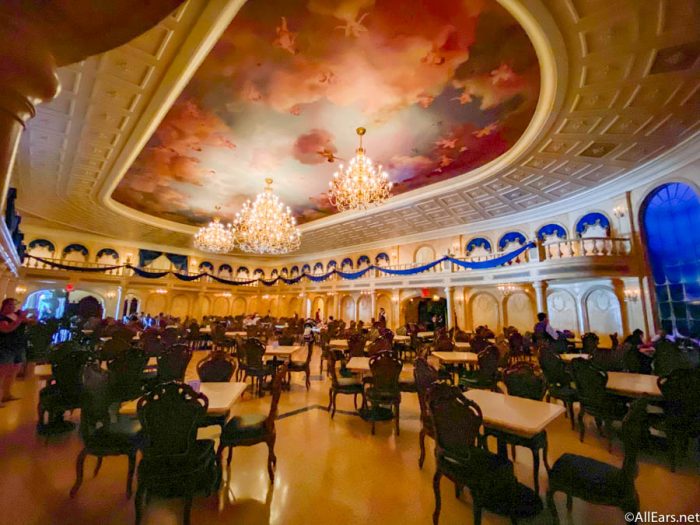 So what kind of food and drink did Disney come up with to commemorate the trip that could be found in the park for the first 23 years? Well … spoiler … it's VERY pop!
The first is the The revenge of the squid cocktail. It is a michelada (which is a Mexican drink made with beer, lime juice, assorted sauces, spices, tomato juice and chili peppers) with a salty edge i garnished with charred octopus and cucumber. And, what is most striking here is that the octopus: it comes out of the drink like a sore thumb if you don't engage in it.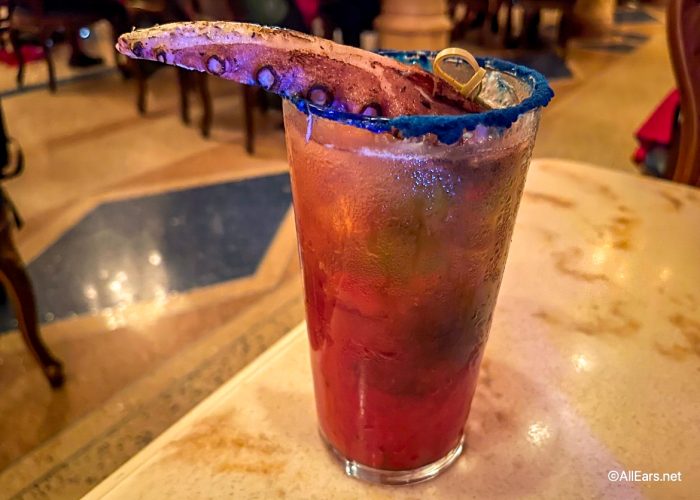 If you are brave enough to try it, you can get it $ 13 and you'll even be able to do a little photo shoot with the drink and Samson, the diver the server will let you out when you place your order.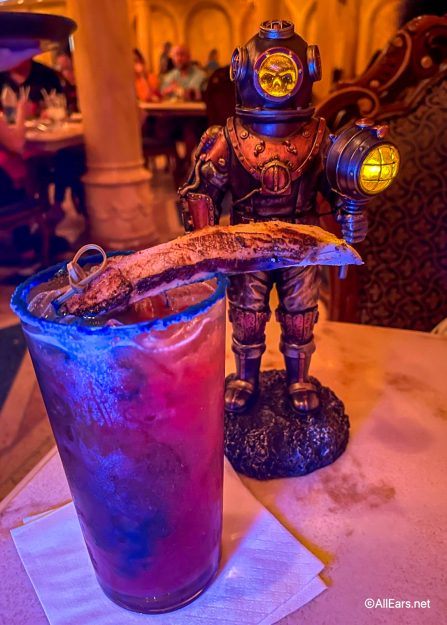 For those with less adventure, there is also the new non-alcoholic drink: The Nautilus. This drink is one Blue raspberry Slushy this is topped with Swedish fish and a special 20,000 leagues under the sea Glow cube. Costa $ 15 and is served in what looks like a small fishbowl.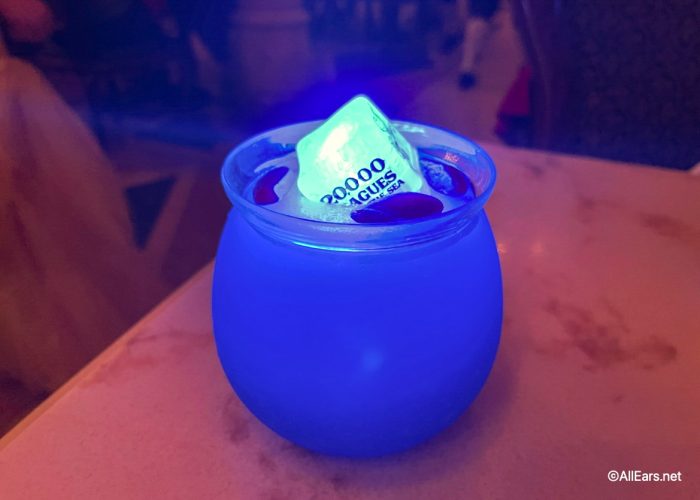 When it comes to food, Disney has added two new 50th anniversary items to the fixed price menu that guests can order while they dine. This includes the file Ned Land Sea Cake dessert, which presents Lemon and strawberry peel cake, pistachio microwave cake, chocolate rocks, gray stuff and Swedish fish (we really liked it!) …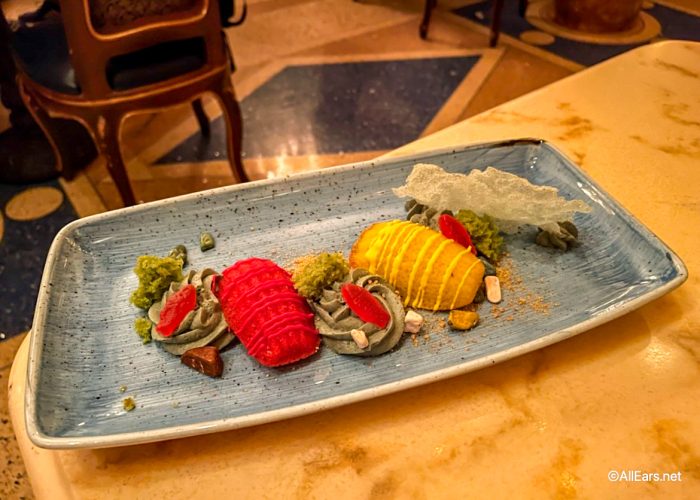 …and the Captain Nemo Octopus starter, which is a Seaweed salad with cucumber, pickled beets, palm hearts, tapioca cookies, beet mousse and carrot and ginger silk. You'll even find some pop in it, so you'll probably want to be a fan of it (or at least not be turned off by sight) if you plan to order it.
Please note that Be Our Guest is currently priced $ 62 for adults and $ 37 for kids, so you want to be sure there are other items on the menu that you will like before booking to try these new foods and drinks. And we'll be taking a look at the new 50th anniversary deals soon, so stay tuned to AllEars for more information.
Click here to see the things you never realized about the total abandonment at Disney World
Join the AllEars.net newsletter to stay up to date on ALL Disney news. You will also get access to tips, reviews, curiosities and MORE from AllEars. Click here to subscribe.

What do you think of Be Our Guest's 50th anniversary food? Let us know in the comments.