DISNEY
Disney Cruise Line presents new experiences for kids and teens aboard Disney Wish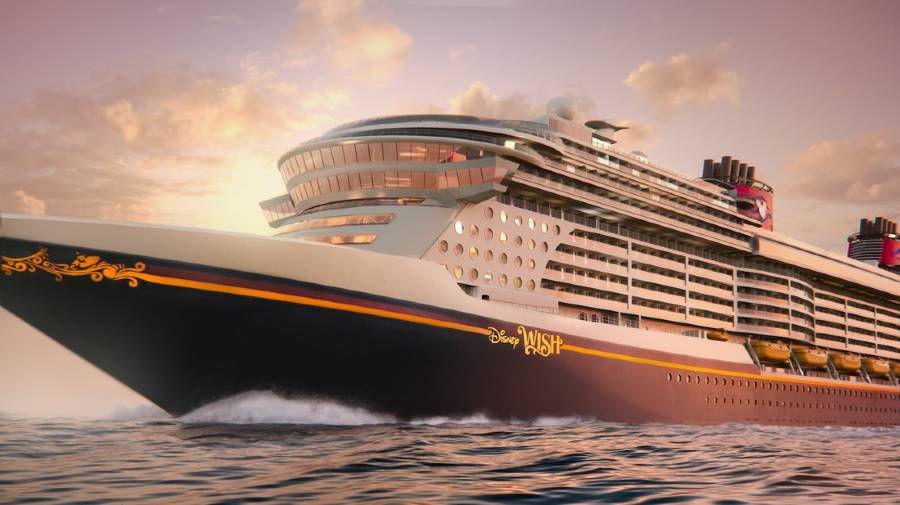 Families who want to sail with Disney Cruise Line will find new and reimagined experiences for children arriving at the Disney Wish in the summer of 2022.
Children ages 3 to 12 will enter their favorite Disney worlds at Disney's Oceaneer Club, including previously announced spaces, including the Marvel Super Hero Academy (a high-tech facility to train the next generation of heroes); Fairytale Hall (a real trio of activity rooms inspired by friends of Rapunzel, Belle and "Frozen"); and Walt Disney Imagineering Lab (a unique opportunity for children to discover the secrets of world-renowned Disney Imagineers).
The new spaces just announced are Star Wars: Cargo Bay and Mickey and Minnie Captain's Deck.
The inhabitants of the Star Wars galaxy will star in Star Wars: Cargo Bay, a unique immersive experience for children. They will put themselves in the role of manipulators of creatures as they learn to manage a malicious menagerie of exotic beings from across the galaxy, including a porg, a Loth cat, and more.
Throughout the cruise, they will use augmented reality-enabled datapads to track and study the creatures on a series of special assignments, and in fact join an important mission to deliver a pair of secret clandestines, Rey and Chewbacca, back to the Resistance.
I have to congratulate Disney and the artist for including a child with mobility issues in the previous performance. It's nice to see the representation of all the kids.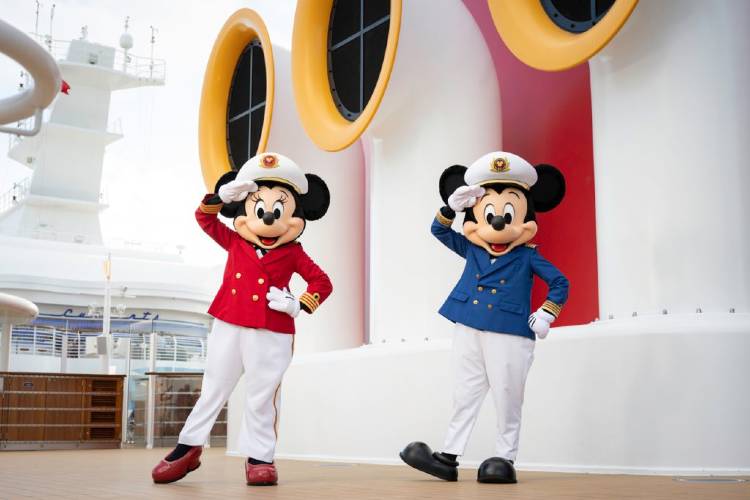 Specially designed for younger sailors at Disney's Oceaneer Club, Mickey and Minnie Captain's Deck is a water park inspired by the colors, icons and magic of Disney Cruise Line.
This new space will be filled with a variety of marine-themed physical and sensory-style games and activities, such as slides and wheel trackers, boat wheels, "busy boxes," designed as boat controls, and cozy living areas.
At select times of the trip, the space will be open to the families of the little ones to play in groups and the young children from It's a Small World Nursery will also have dedicated access to the club to explore, learn and play with Mickey and Minnie.
A highlight for children will be participating in "Minnie's Captain Academy", a high energy training session for children to exercise their bodies (through playful games, dances and maritime "exercises") and their minds. testing his imagination and ingenuity during a series of challenges linked to the STEAM principles (science, technology, engineering, arts and mathematics).
---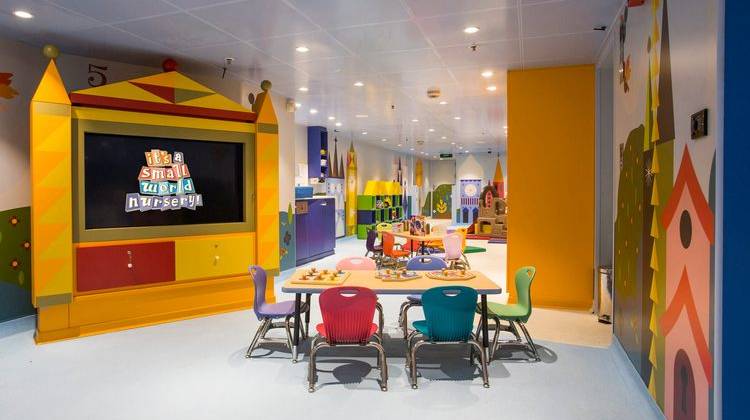 Cruises from 6 months to 3 years will be served at It's a Small World Nursery, where babysitting services will be provided in an environment inspired by the Disney attraction of the same name. Here, the little ones will play games, craft crafts, watch movies, read books, and spend time with Disney friends under the expert care of Disney-trained advisors. A nursery similar to Disney Magic can be found.
---
Disney Cruise Line has also not forgotten the teens and teenagers of the family, as there are three meeting areas designed for them.
At Edge, teens ages 11-14 can gather in a bright, colorful place inspired by an elegant New York City loft. Across the space, graphic art photo walls will provide ample opportunities for teens to capture selfies to share with their social media and with friends.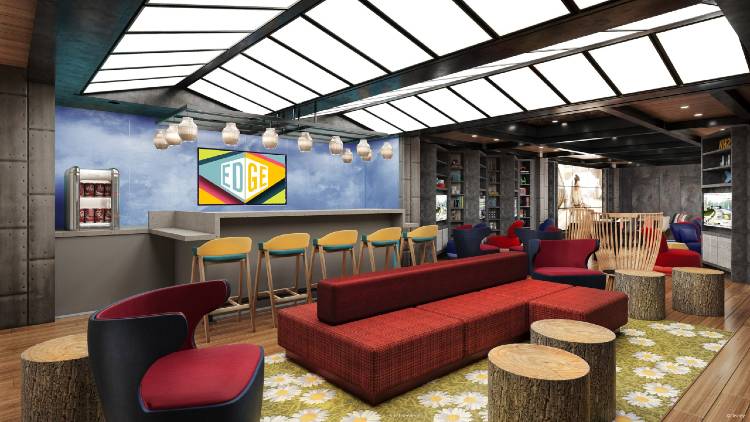 Teenagers aged 14 to 17 will have their own club dedicated to Vibe, an elegant space inspired by a loft of Parisian artists. The design will feature walls covered in whimsical pop art murals and colorful graffiti; a larger-than-life Mickey Mouse statue, painted in bright colors; and a traditional French Morris column plastered with Disney-inspired travel posters.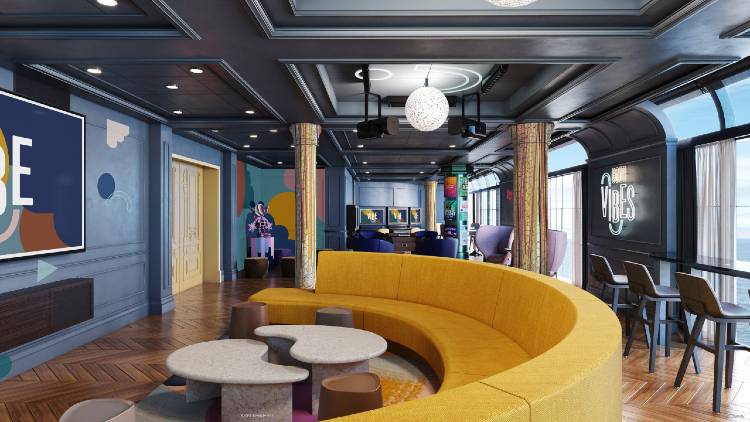 And the two age groups can hang out together at a third club, The Hideaway, located next to Vibe, so the two can be combined for larger performances. This area will feature a dance floor and a DJ booth, along with a variety of seating.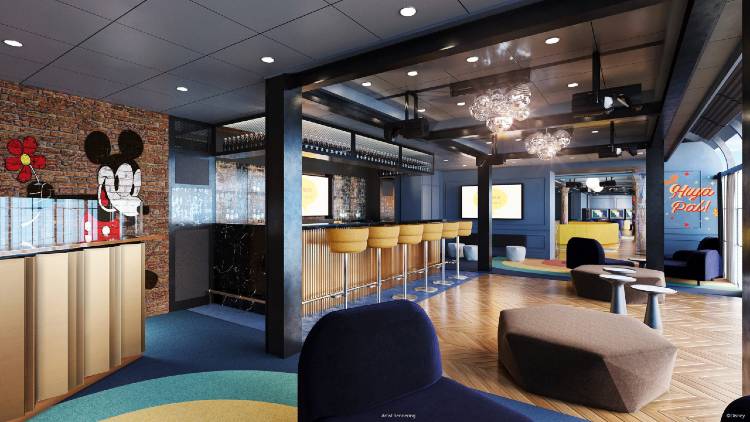 Each teen and teen venue will also include free soft drinks: Edge will have a refreshing bar; Vibe will serve refreshing drinks and coffee; and The Hideaway will offer smoothies.
---
Disney Wish will make its maiden voyage on June 9, 2022, followed by a three- and four-night cruise season in Nassau, Bahamas, and Disney's private island, Castaway Cay, from Port Canaveral, Florida.
For more information, visit DisneyCruise.com.