DISNEY
Disney and Lucasfilm launch Star Wars holiday gift promotion "Bring Home the Bounty"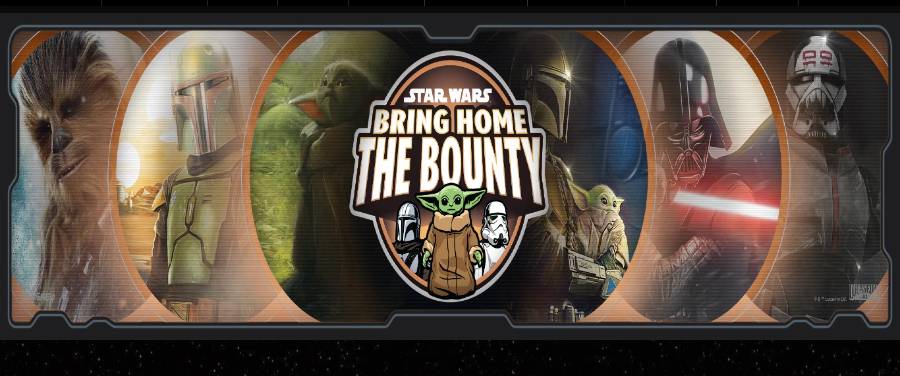 Disney and Lucasfilm have launched "Bring Home the Bounty," a global advertising, gaming, and consumer product campaign that will release Star Wars products ™ every Tuesday through December 28th.
The 12-week promotion will include revelations of articles inspired by the entire Star Wars universe, including series such as "The Mandalorian" and "Boba Fett's Book," classic content such as the Skywalker movies, new works of animation like "Star Wars: The Bad Batch" and "Star Wars: Visions" and much more.
"With the end of Lucasfilm's 50th anniversary this year, we wanted to find a way to celebrate all of our beloved characters and stories, from the classic to the new and everything in between," said Paul Southern, senior vice president of Franchises and licenses, Lucasfilm and National Geographic, Disney consumer products, games and publications.
"There will be something that will excite all Star Wars fans this year with a wide assortment of items to enjoy and participate in, whether fans are adding to their own collections or looking for the perfect gift."
Every Tuesday, new items including toys, clothing, action figures, props, books, comics, game content and more will debut at BringHomeTheBounty.com at 6:00 PDT / 9:00 EDT.
Select pre-orders and then start on Wednesdays at 10:00 PDT / 13:00 EDT for these products, which can be found at major retailers around the world, including shopDisney.com.
Some of the new products were announced earlier this week on ABC's Good morning America, which featured chief meteorologist Ginger Zee interviewing an R2-D2 droid during a segment featuring Jawa characters, a STAR WARS product setup, and a vehicle inspired by the Jawa sandwalls in Times Square.
This week's "reward" is already underway and features figures from the Hasbro Star Wars retro collection, LEGO kits, some Hasbro lightsabers and more.