DISNEY
First details published for processional narrators by candlelight and dining packages at EPCOT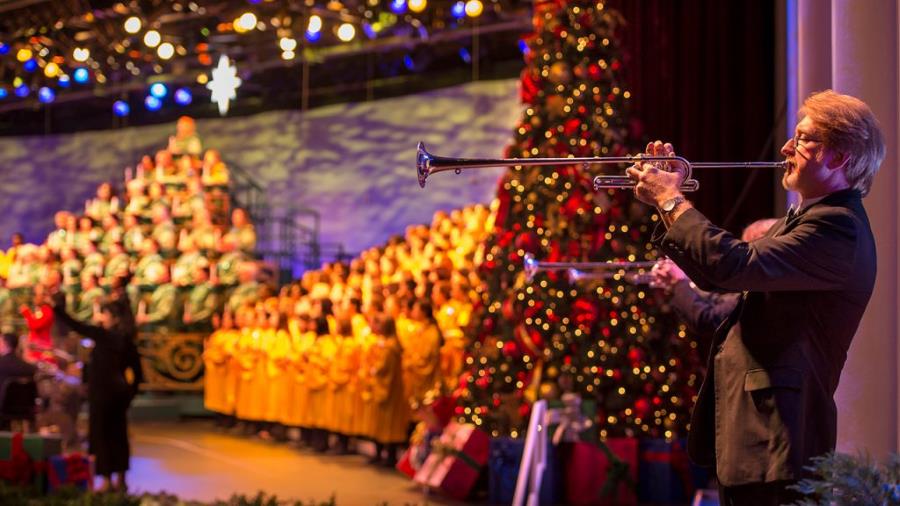 One of the highlights of the EPCOT holiday is the Candlelight procession, which features Voices of Freedom and a chorus of members of the Disney cast, a live orchestra and celebrity narrators who tell the traditional Christmas story.
Today Walt Disney World has offered a first list of narrators for this year's event. Here is the calendar, so far:
Chita Rivera
From November 29 to December 1
Today Benson
From the 2nd to the 4th of December
Alton Fitzgerald White
From the 5th to the 7th of December
Lisa Ling
From 11 to 13 December
Steven Curtis Chapman
From the 23rd to the 25th of December
Blair Underwood
From the 26th to the 28th of December
Pat Sajak |
From the 29th to the 30th of December
There are still some dates to fill, as well as some regular narrators like Neil Patrick Harris and Whoopi Goldberg that are missing from the lineup. I'll let you know when I hear from more narrators.
---
One way to secure a seat for the popular Candlelight Processional night procession is a dining package.
This year, dinner packages are available with four restaurants, for lunch or dinner, and include an aperitif, starters and desserts OR a full buffet (if applicable), along with a non-alcoholic drink, as well as a seat guaranteed by the procession by candlelight held the same day.
Here are the restaurants and package prices:
Biergarten restaurant in the German pavilion
Adult: $ 62.00 / Child (3-9 years): $ 35.00
Coral Reef Restaurant at The Living Seas
Adult: $ 74.00 / Child (3-9 years): $ 25.00
Garden Grill Restaurant in The Land Pavilion
Adult: $ 71.00 / Child (3-9 years): $ 46.00
Rose & Crown Dining Room at UK Pavilion
Adult: $ 63.00 / Child (3-9 years): $ 25.00
Reservations can be booked online from Tuesday, October 26, 2021. Reservations require a credit card guarantee, along with a reservation at the theme park and valid entry to the theme park on the same day.
---
Have you ever attended the Candlelight Light procession? Who have been your favorite narrators? Let me know in the comments.