DISNEY
Visit Orlando for a Walt Disney World vacation for 50 family and friends!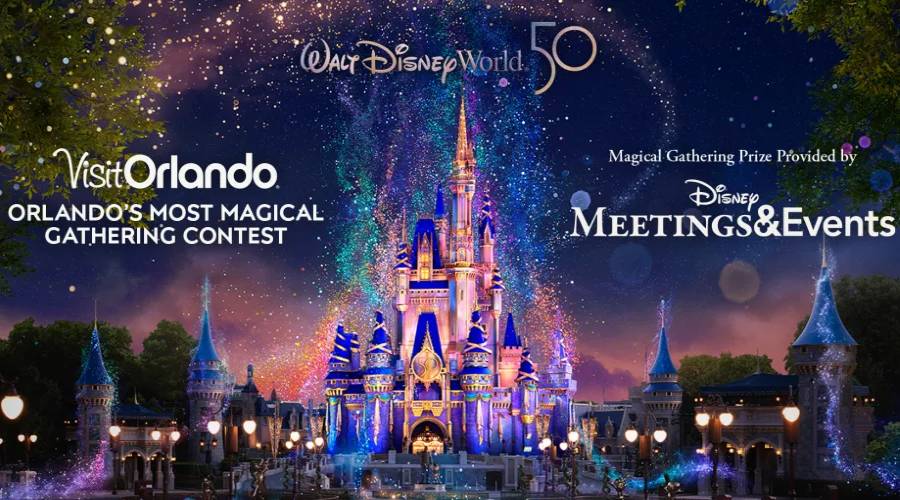 In honor of the 50th anniversary of Walt Disney World, Visit Orlando is hosting a raffle that will offer the winner and 49 of their closest family / friends a trip to Orlando and more!
Visit Orlando's most magical meeting contest offers the opportunity to gain a lifelong experience in Orlando at the Walt Disney World Resort.
Holidays for up to 50 people include: tickets to Walt Disney World Theme Park; accommodation at a Disney Resort hotel for a three-night, four-day stay; and two private Disney Meetings & Events group celebrations at Walt Disney World Resort, planned by a Disney event specialist.
The package also includes round-trip tickets to Orlando provided by Spirit Airlines and airport transportation to and from Walt Disney World Resort.
---
"We are thrilled to announce this amazing contest to allow families to reconnect in such an amazing way at Walt Disney World Resort during its 50th anniversary celebration," said Casandra Matej, President and CEO of Visit Orlando. "There is no better place than Orlando for families, including grandparents, extended family members and friends, to come together to have a unique opportunity in life to create unforgettable new memories."
---
Entries must be submitted to VisitOrlando.com/50 by November 29, 2021 and include a group photo plus a 250-word story that answers the question, "Why do you and your family need a meeting? magic? "
The top 10 finalists will be invited to submit a two-minute video showing through a video why their family deserves a magical get-together in Orlando and should win the grand prize trip.
The winner of the grand prize will be announced in January 2022. The winner and his guests must be able to travel from 4 to 7 March 2022.
You can also find the full contest rules and more information at this link above.
If you go in and win, who do you take?