DISNEY
Toy Story® Hotel will open at Tokyo Disney Resort in April 2022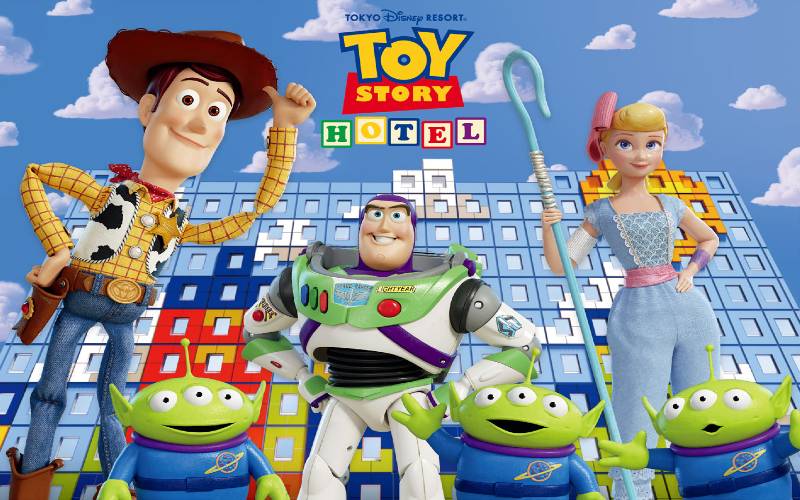 It is a History of toys types of news of the week. We first received a teaser for Pixar's new movie "Lightyear," and now we learn that a new Toy Story Hotel will open at Tokyo Disney Resort on April 5, 2022.
This new Disney hotel will be packed with playful designs that will immerse guests in the creative imagination of Disney and Pixar. History of toys movies.
Outside the colorful hotel, guests will find large action toy figures, each about four feet tall, from their favorite friends.
Buzz Lightyear and Jessie will be part of Slinky Dog Park in front of the entrance, while Woody and Bo Peep are in Toy Friends Square, a courtyard next to the lobby.
The lobby itself will be a creative space full of toys with a puzzle-inspired floor, Pick Up columns and a ceiling designed to look like a board game.
The Tokyo Disney Resort Toy Story Hotel will be the first Disney-style moderate hotel in the resort, with 11 floors and 595 rooms.
The rooms are inspired by Andy's bedroom from the first moment History of toys film, with its iconic blue sky and inflated white cloud wallpaper, along with Woody's Roundup-inspired heads and a oversized Mickey Mouse wristwatch hanging on one of the walls, among other similar accessories and furniture to toys.
The rooms for three people will have two regular beds and a nest bed, while the rooms for four people will have three normal beds and a folding bed.
The hotel's signature restaurant will be Lotso Garden Cafe, with Lotso-inspired interior decoration Toy Story 3. This restaurant will offer a buffet service for breakfast and dinner. Lunch at Lotso Garden Cafe will only be available to guests staying at the Tokyo Disney Resort Toy Story Hotel.
Guests can reach Tokyo Disneyland and Tokyo DisneySea from the Tokyo Disney Resort Toy Story Hotel using the Disney Resort Line monorail surrounding the resort.
However, being a moderate hotel, there will be a fee to use the monorail for guests. Free Disney Resort Line passes are not available to guests staying at the Tokyo Disney Resort Toy Story Hotel
Milial Resort Hotels Co., Ltd. will manage and operate the hotel, which will be located opposite Bayside Station on the Disney Resort line.