DISNEY
Shanghai Disney closes for COVID scare on Halloween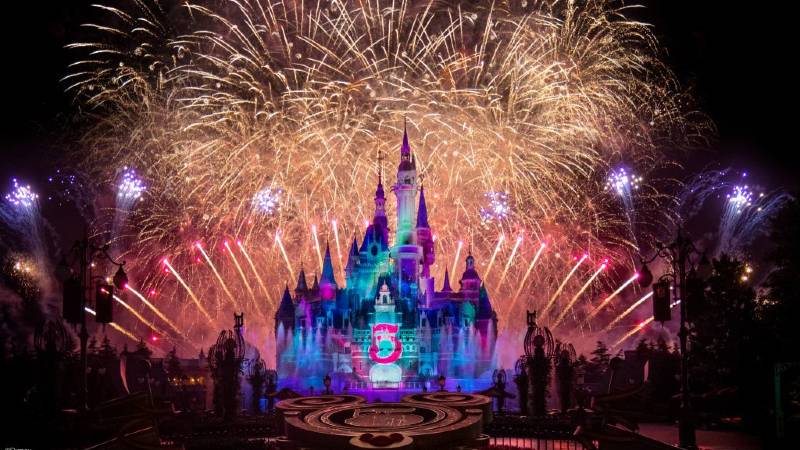 Last weekend, on the eve of Halloween, Shanghai Disneyland abruptly closed the park, announcing that it was no longer accepting new visitors and was cooperating with Shanghai city officials due to a possible COVID problem.
According to reports from various sources, a woman who visited Shanghai Disneyland on Saturday tested positive for Covid or came in contact with someone who had it before her visit.
That's why Chinese government officials ordered the park to close with everyone on Sunday.
The 33,863 people who had been inside the park when it closed had to take COVID tests, and were only allowed to leave after giving a negative.
A message on the park's website read: "Dear guests, thank you for your understanding, cooperation and patience over the past few days, as Shanghai Disneyland and Disneytown suspended operations in accordance with the pandemic prevention and control guidelines." .
The park also states on its website that all members of the Shanghai Disney Resort cast and returning third-party employees have completed two nucleic acid (NAT) tests within 48 hours due to prevention requirements and control, with all negative results and following strictly. CDC Self-Health Monitoring Guidelines. All environmental samples collected were negative.
Starting today, November 3, both Shanghai Disneyland and Disneytown will resume operations. The park says that for guests whose travel plans were affected, please contact the original place of purchase with your inquiries or to request a refund or change.
Not surprisingly, this has happened given China's strict anti-COVID measures and policies that include requiring visitors to be quarantined for three weeks after arrival and requiring those in a hospital to be quarantined. stay two more weeks after recovery.
The country is also stepping up security and COVID protocols, and the Beijing Winter Olympics will begin in a few months on February 4, 2022.
It's not the Disney vacation that one wants, but it's good to know that everyone was safe and healthy.