DISNEY
3 things I loved and 3 things I hated about Marvel's "Eternals"
MARVEL FANS GET TOGETHER!
A new MCU movie has been added to the lineup this weekend, and with it, TEN new heroes. The film earned $ 71 million nationally during the box office opening weekend, but it also has the worst reviews of any MCU film to date. But can it really be that bad? It's still a Marvel movie and features an award-winning cast of Selma Hayek, Angelina Jolie, Kit Harrington and more …
I saw Eterns premiere night, and I have some THOUGHTS. (However, there aren't as many thoughts as normal; I don't think my fellow viewers would appreciate you writing throughout the film.)]
Here are the things I loved (and hated) about the latest MCU chapter.
WARNING: Spoilers !! If you haven't seen it Eterns however, there will be spoilers below for the film scenes and the final credits. DON'T GO ANY MORE.
WHAT I HATE: There were too many new characters.
Listen, I know the MCU is full of a lot of characters. Just think of that glorious final battle End of the game! But we were introduced to all these characters one or two at a time (or at most five in the case of Guardians). We were now introduced to TEN new heroes (eleven if you count the post-credits scene with Kit Harrington) and we were all expected to be concerned.

And … I didn't. Sorry!! I tried, but with so many new heroes, there's no way they're all winners. I found Sprite (Lia McHugh) especially annoying, especially with the forced "romance" with Ikaris. They could have left their story as "it never looked great" and that's why he wants to start over; in fact, it would have been more shocking if he had stabbed Sersi out of nowhere, instead of following Ikaris.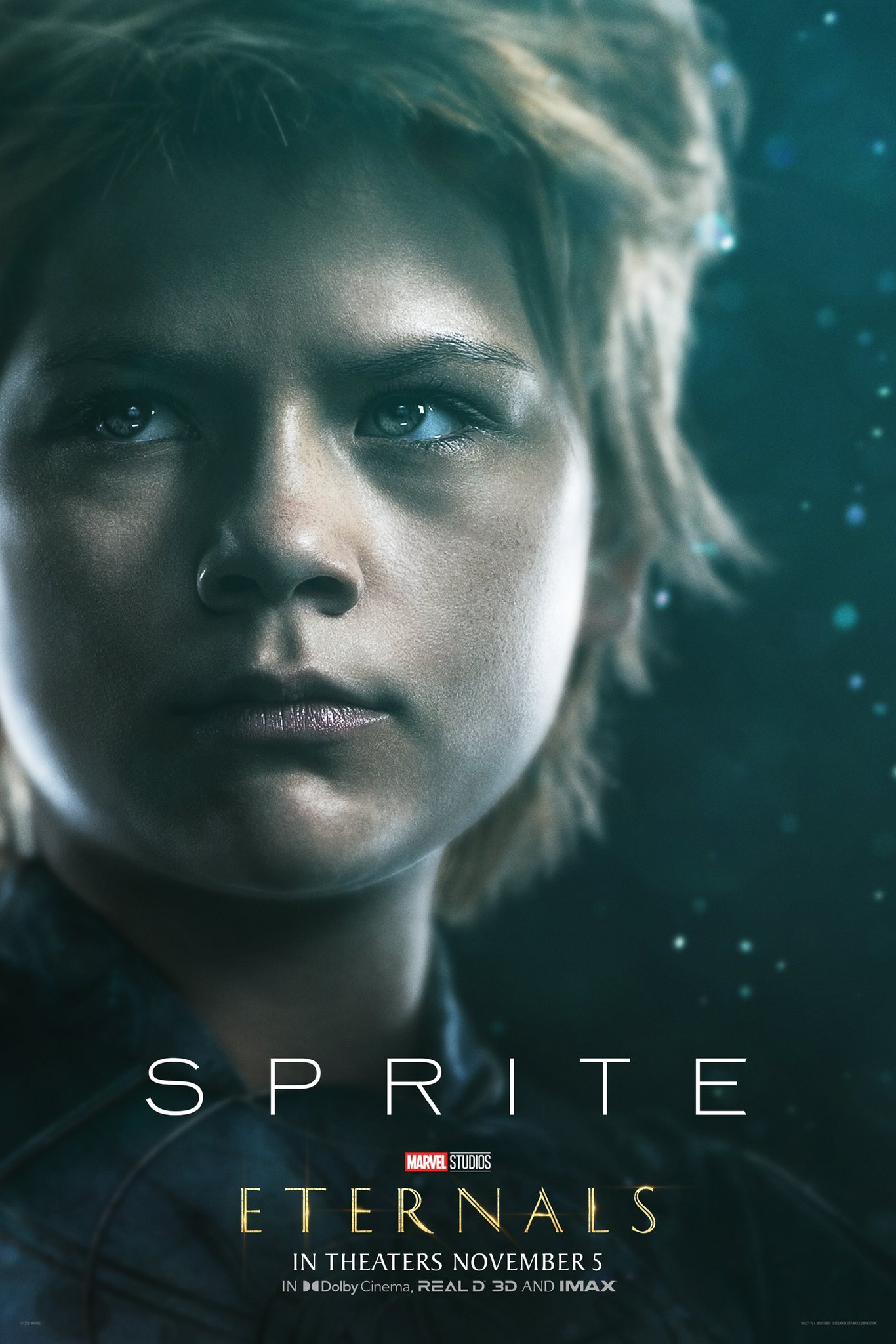 I also couldn't get into Ajak (Salma Hayek) or Druig (Barry Keoghan) – I found his character development shallow and his characters a bit nasty. I even found Sersi a bit boring (Gemma Chan) and she was the most developed of the group.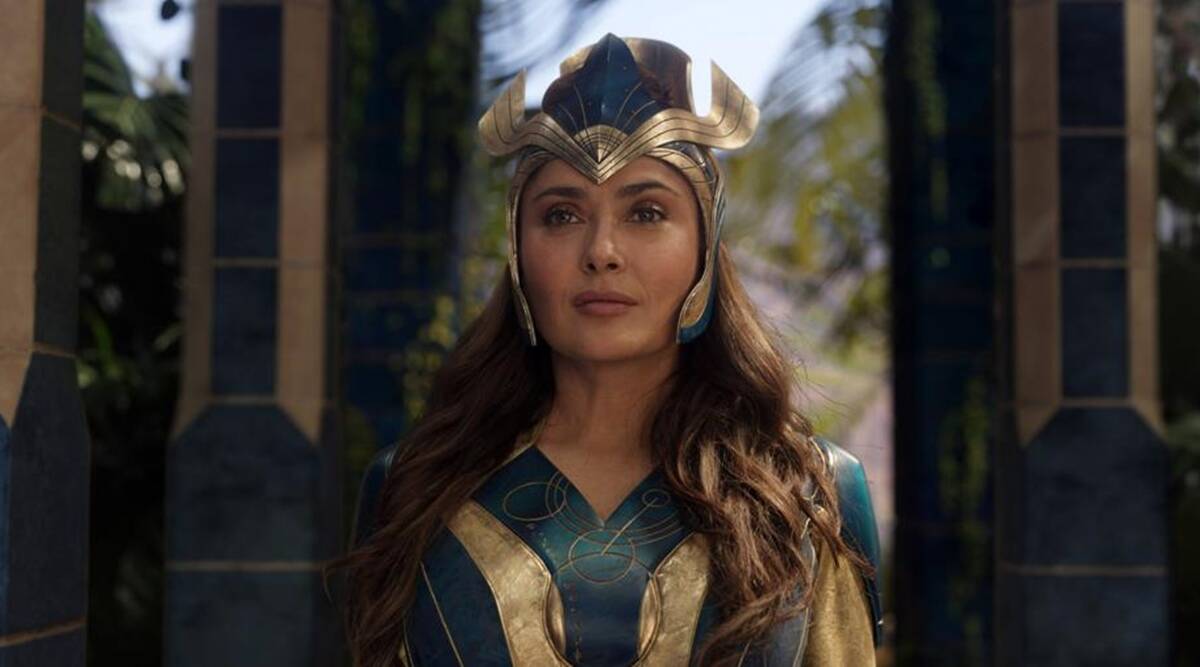 To be fair, it's basically impossible to completely introduce and develop 10 new characters into ONE movie. And they did a great job with several of them … but others fell.
WHAT I LIKED: There were so many new characters.
On the other hand, having so many new characters allowed Marvel to truly expand the universe and include a lot of (late) diversity in this cast.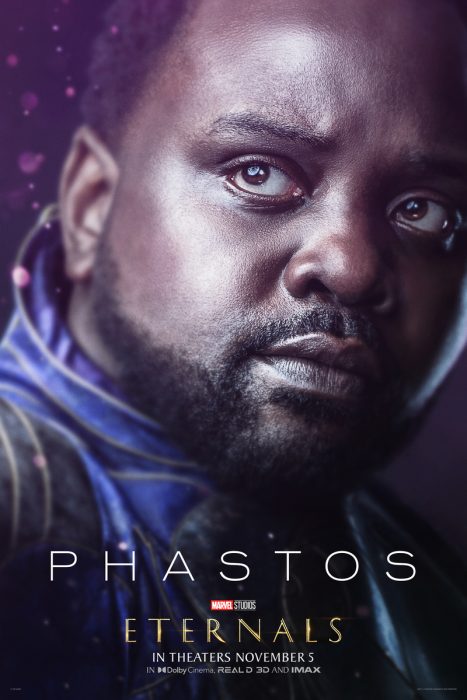 Phastos (Brian Tyree Henry) was one of my favorites as he was funny, smart, sarcastic and the first overtly gay superhero to hit the big screen. She and her husband on screen (Haaz Sleiman) share a farewell kiss (which has caused the film to be bombed and banned in some countries), and it was so poignant that, according to Sleiman, "Everyone cried at the set ". There have been overtly gay heroes in Marvel comics for decades, but this was the first on screen.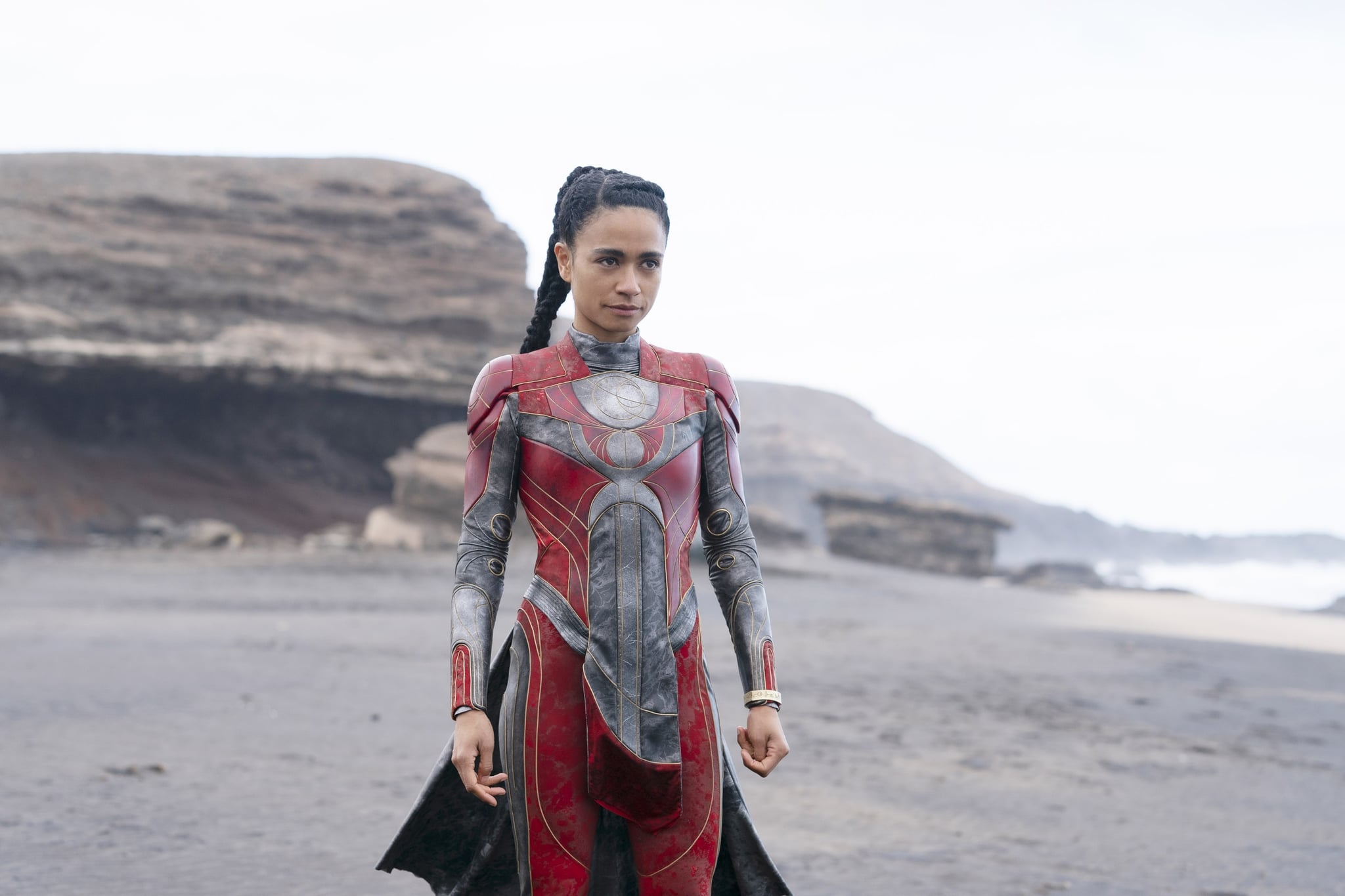 Makkari is the first deaf superheroine on the MCU, and is played by a deaf actress (Lauren Ridloff). Although Avenger Hawkeye has hearing problems in comics, there has not yet been a deaf hero in the movies. And Makkari is amazing – she's fast, fun, and incredibly amazing in battles. In addition, Ridloff taught all of his fellow Eternal actors sign language, making her an off-screen hero as well.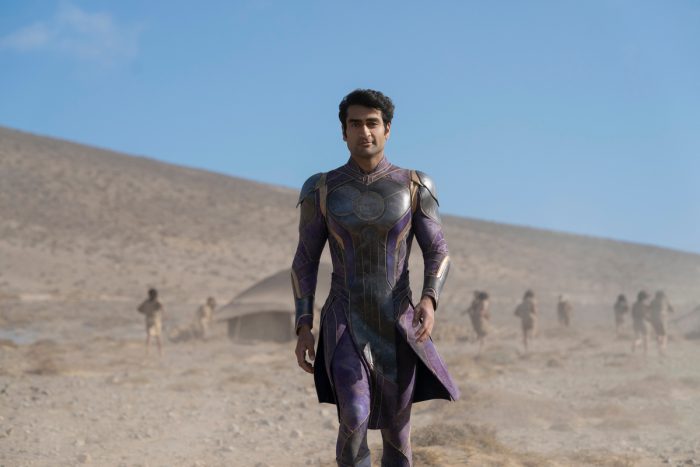 My favorite character in the movie was Kingo, played by Kumail Nanjiani. He is the first Pakistani superhero and, as expected if you are a Kumail fan, he is HILARI. At times, it is the saving grace of the film thanks to his good humor and his words.
While not a perfect film, the diversity of the cast should be applauded. Everyone deserves to be reflected on the screen, and this film made great strides with underrepresented communities.
WHAT I HATE: It was long and slow.
This movie had a lot of story to tell, but somehow it still felt slow and long. There were many scenes that could have been cut in favor of further character development. He is confused and has a weak bad.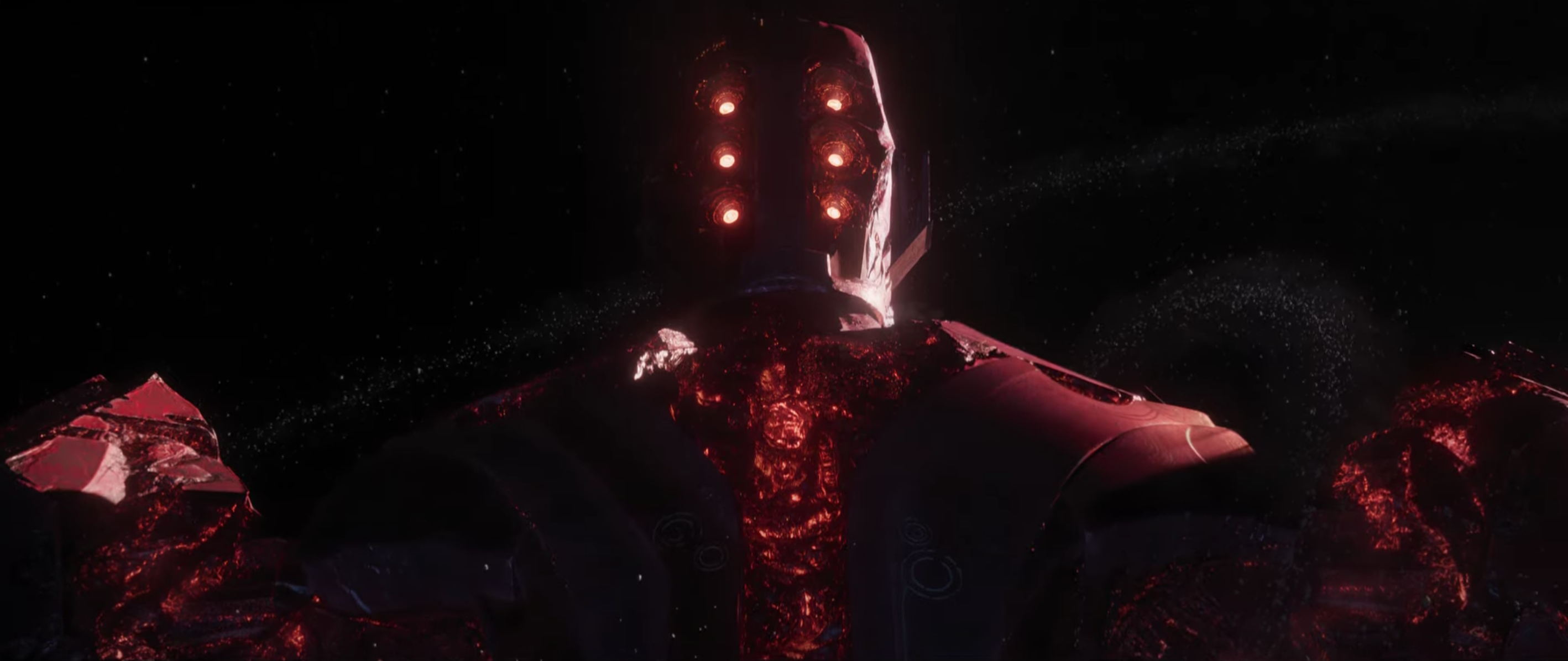 There were many times we needed more Kingo and Gilgamesh (Don Lee), who were the funniest in the group to speed things up and provide some light in otherwise awkward and boring moments.
Also, how does this connect to the other MCU movies ?! I know it's part of the fun, but at this point, even a subtle wink Shang-Chi or future projects such as Doctor Strange 2 it would have been fine.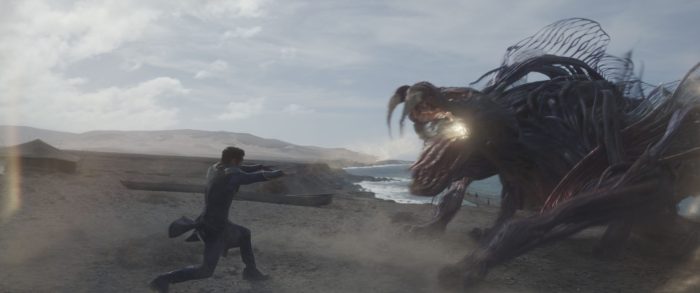 I almost wish this was a Disney + show where each episode developed a whole new Eternal, with a movie to follow that shows its battle and its final mission.
WHAT I LIKED: It's beautiful.
This movie is incredibly beautiful (though not as pretty or visually exciting as Shang-Chi IMO). and I loved the game between current and crucial moments in human history.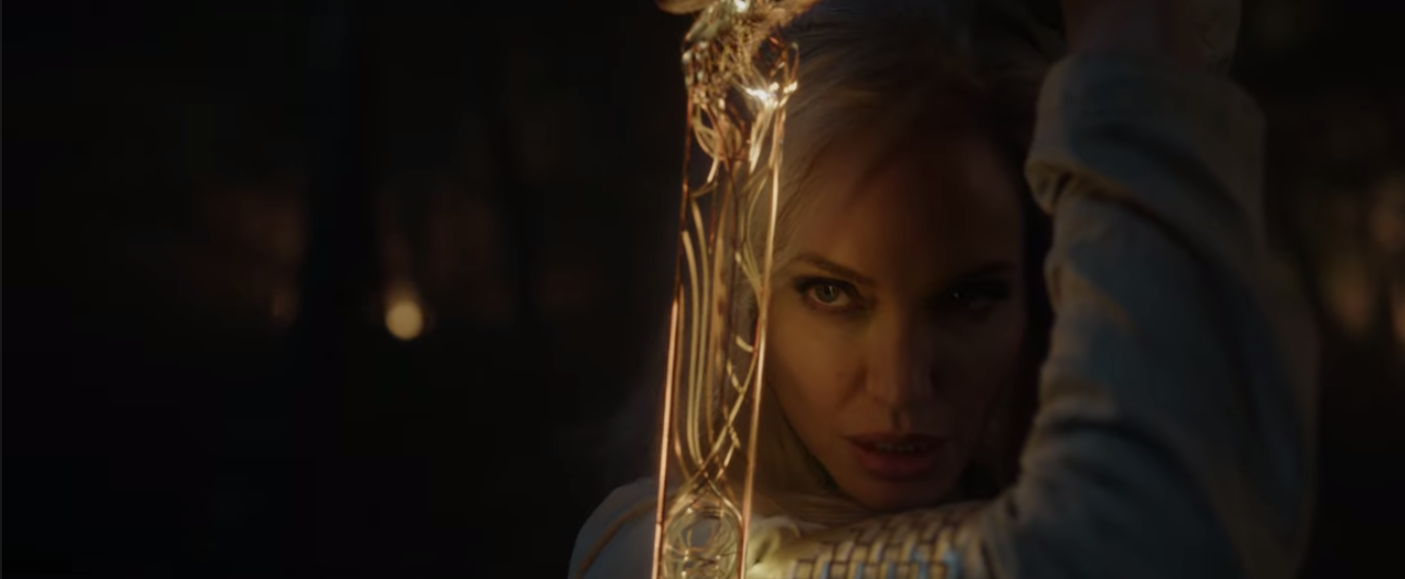 It was a lot of fun to think of MCU heroes since the dawn of time, and the scenery in Babylon, Mesopotamia, and Japan is stunning.
WHAT I HATE: The cheesy moment of Ikaris.
I usually love a cheesy Marvel moment. Let's face it – basically all the iconic moments in Marvel movies are cheesy. From "I'm Always Angry" to "I'm Always Grabbing After You Guys," and even the most iconic "Avengers Assemble" – all of these moments are poetically cheesy.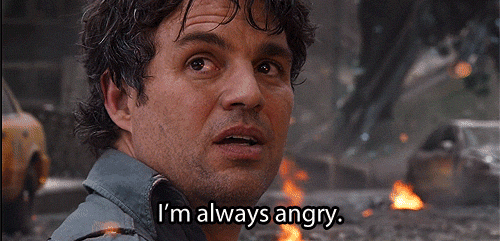 But we don't care. We will laugh and cheer because we are bought and support the success of our heroes or the demise of the bad guys.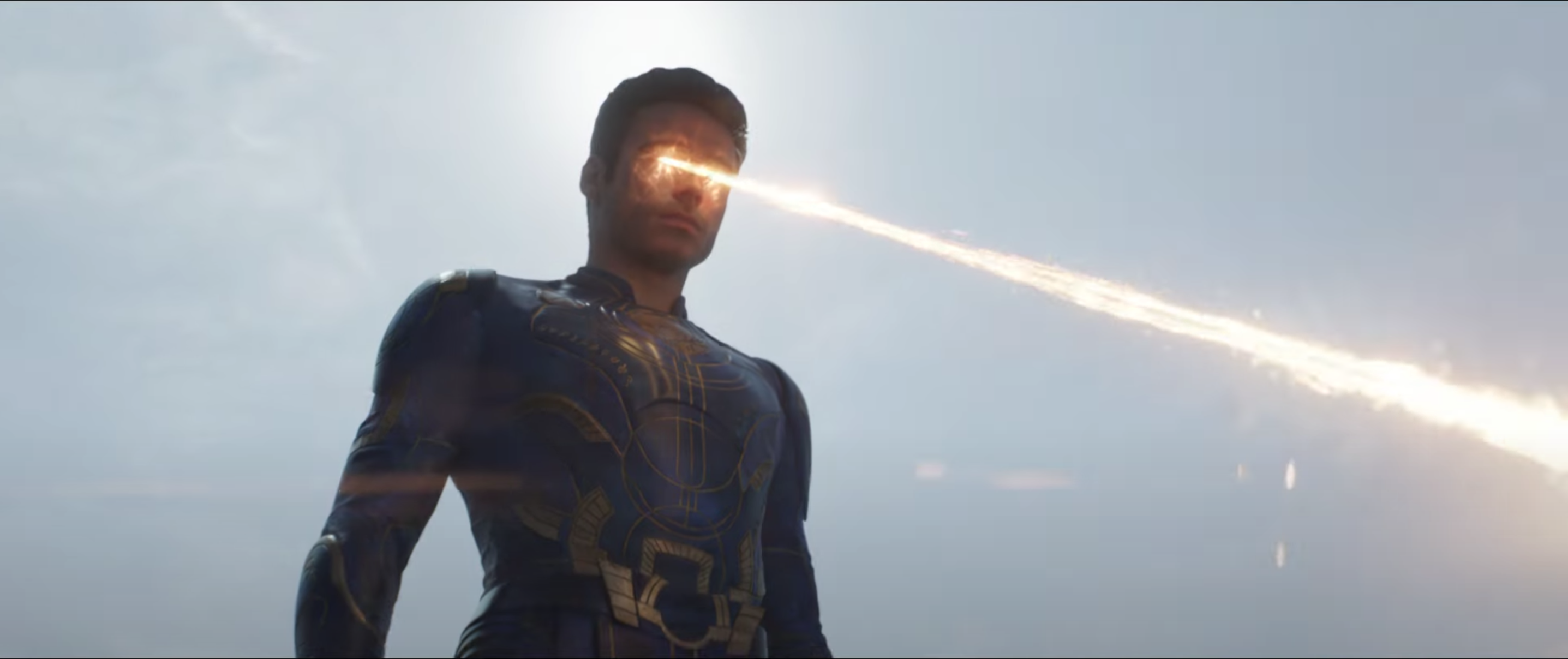 Now, I realize Ikaris was the bad guy (not the big one, but a bad guy), so I should fix his disappearance. Maybe I still love him from his time as Robb Stark and I could never encourage his death. Or maybe I just didn't like his character. Anyway, when he "flew too close to the sun" in the end after suddenly realizing that the other Eternals were right, I couldn't help but roll my eyes. Someone else?
WHAT I LIKED: the middle and post-credits scenes.
What would a Marvel movie be without a final credit scene or two?
Despite the giant spoilers all over the internet (rudeness), I was still blown away and excited when Harry Styles emerged as Starfox! Plus, bonus points for Patton Oswald as his drunken bard. This made me incredibly excited about what was to come.
I also loved the Dane Whitman (Kit Harington) teaser as the Black Knight (honestly, this may be one of my favorite things in the movie). Because what's better than Jon Snow wielding a sword again? A teaser of Mahershala Ali as Blade in the same scene, that's what.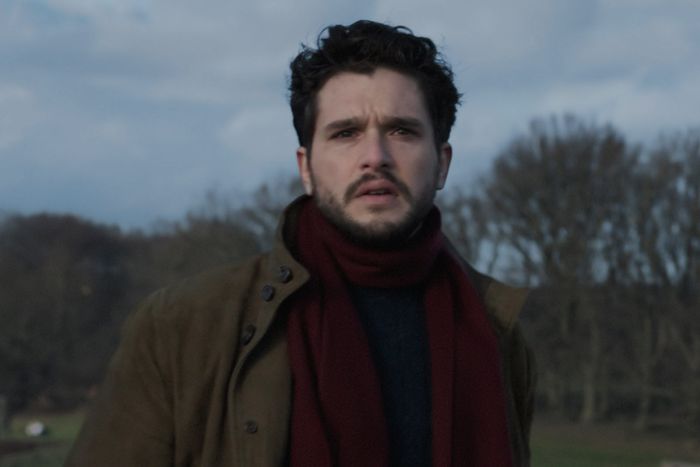 Like many others, I first assumed the voice heard was Nick Fury. But after searching the internet for more information and finding confirmation from director Chloe Zhao, I discovered that Blade was really questioning Dane. Ali confirmed that he would occupy the vampire hunting blanket in 2019 when it was confirmed that the reboot was underway. We don't know much more about the movie, but if they're already making fun of the movie, maybe it will be sooner than we think?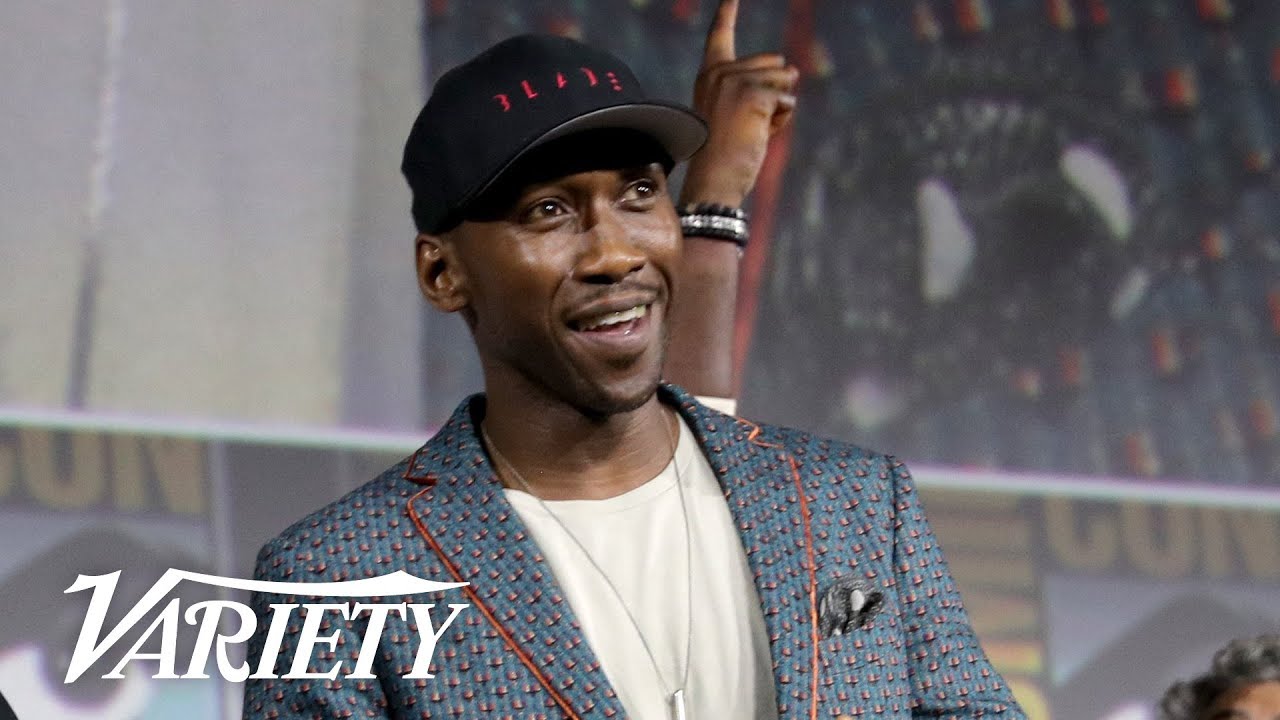 All I know is that these post-credits scenes did exactly what they're supposed to do: leave us with more questions than answers and encourage us about what's to come next.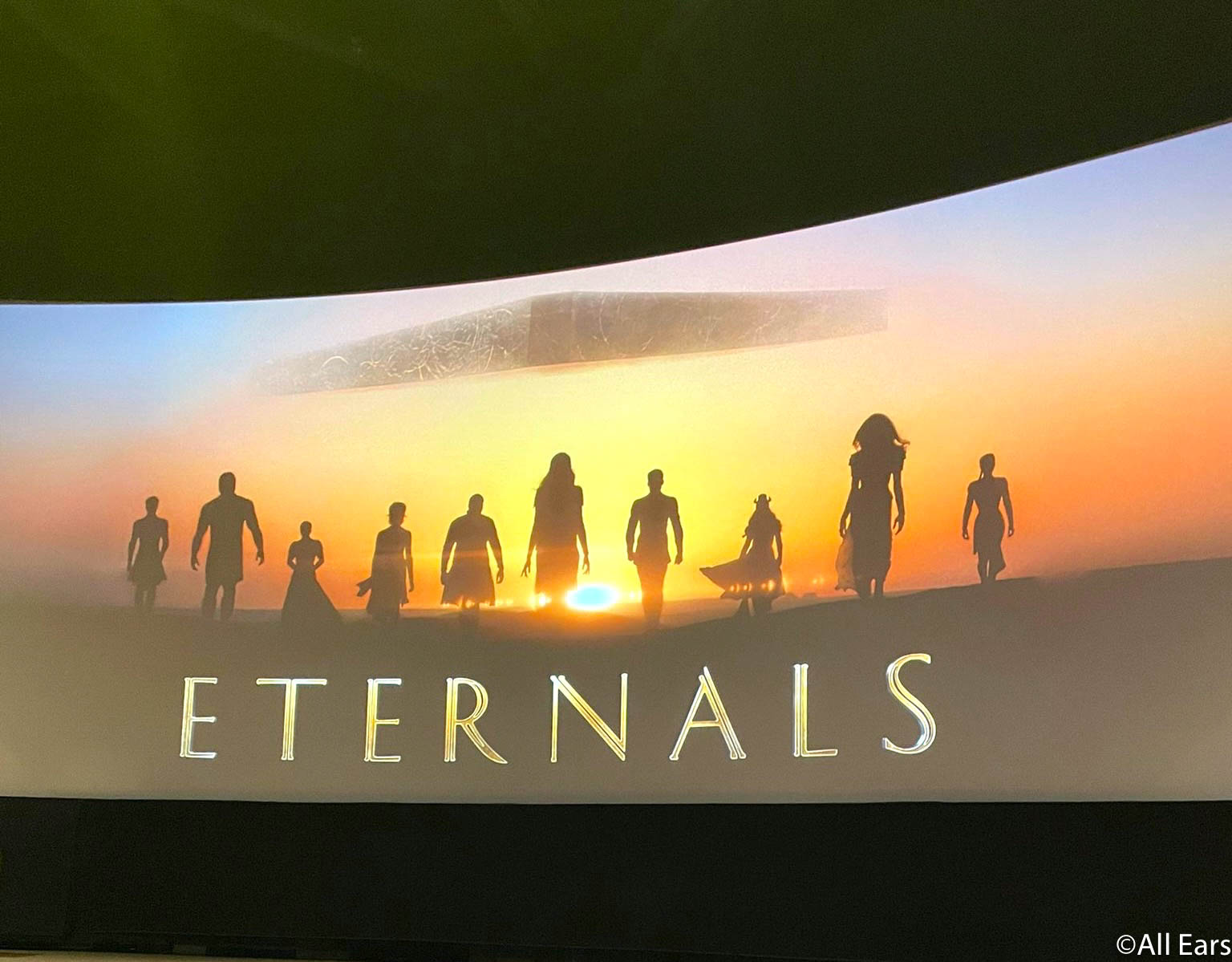 Overall, Eternals is a good (but not great) addition to the MCU. It offers us a lot of new characters, which I'm excited to see along with other heroes. (Ingenious joke between Kingo and Katy de Shang-Chi it is something I will begin to manifest NOW MORE). I think I will like it all of them more with a more exciting plot or unified cause. The film is impressive and worth watching, if only to support a diverse cast and a female director as we continue to expand the MCU. I may not break the top half of Marvel movies, but now that I'm totally in the franchise, I'll take any excuse to eat popcorn for dinner and see heroes on screen.
Have you seen Eternals? Share your thoughts in the comments!
Want more of my Marvel reviews? Check them out here!