DISNEY
Disney + Day: All new Marvel and Lucasfilm series will arrive at Disney +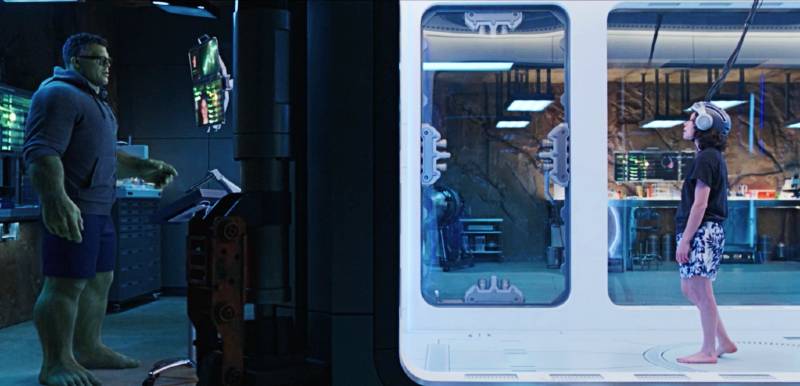 So many revelations were made on Disney + Day on November 12, and after covering the Disney titles that will arrive at Disney +, as well as the Pixar and National Geographic titles, only the Lucasfilm and Marvel titles remain.
If you're a geek, like me, this list of titles will definitely excite you and includes a good mix of established and new characters.
Ready? Here are the series that will expand to MCU, the Star Wars Universe and more:
---
LUCASFILM
Obi-Wan Kenobi
Actor Ewan McGregor, who returns as the main character, and director Deborah Chow share an exclusive look at the series with behind-the-scenes footage and conceptual art in a special show only available at Disney +.
The story of the series is set between "The Revenge of the Sith" of 2005 and "A New Hope" of 1977. Lucasfilm also published this conceptual art showing Obi-Wan and Darth Vader (which will be played again by Hayden Christensen) in battle:
---
Under the helmet: The legacy of Boba Fett
Celebrate the origins and legacy of legendary Star Wars bounty hunter Boba Fett in this special look at the character before the new series, The Book of Boba Fett. Disney + released posters and a trailer:
---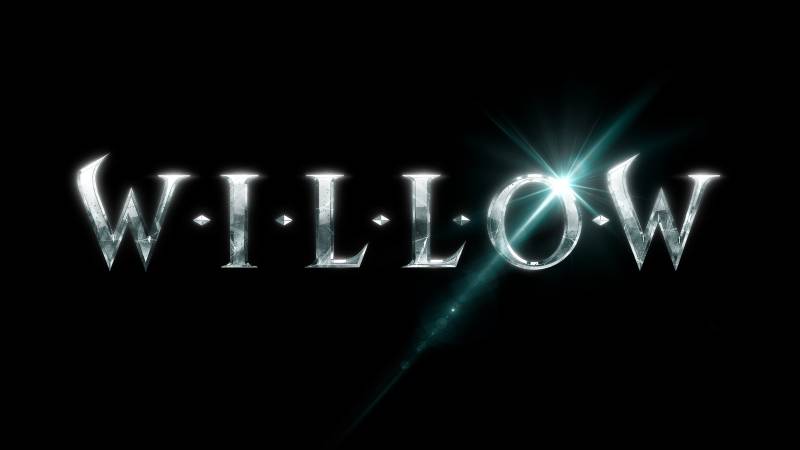 salze
This was one of my favorite 80s movies, and I'm very excited for the series to hit Disney + in 2022.
For Disney + Day, Warwick Davis featured the supporting cast on video, including Ruby Cruz ("Mother of Easttown"), Erin Kellyman ("The Falcon and The Winter Soldier"), Ellie Bamber ("The Serpent"), Tony Revolori ("Spider-Man: No Way Home"), Amar Chadha Patel ("The Third Day") and Dempsey Bryk ("The Birch"):
---
WONDER
Agatha: House of Harkness from Marvel Studios
As we mentioned earlier, Kathryn Hahn will return as her "WandaVision" character Agatha Harkness. The series, which now has an official title, appears as "coming soon." According to Marvel, the show will reveal more about the character. There is no word on whether this is a story of beginnings.
Agatha was definitely a prominent character, so I'm looking forward to this show … and who doesn't need Kathryn Hahn on her TV anymore?
---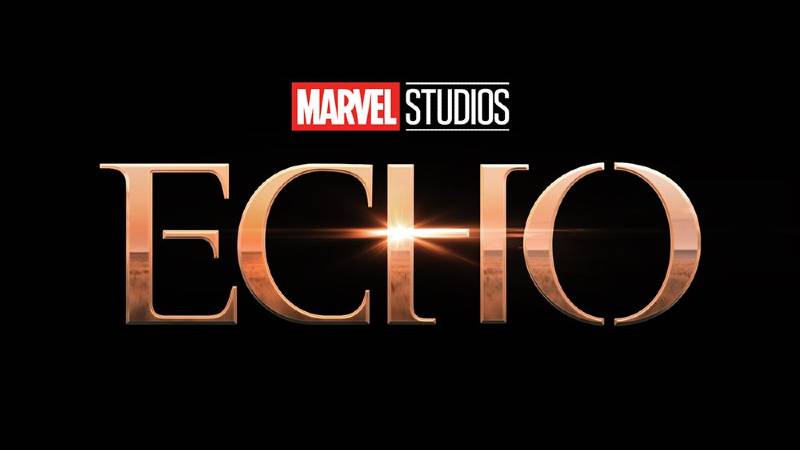 Echo from Marvel Studios
Alaqua Cox will star in this series as Maya Lopez, also known as Echo, a deaf Native American superheroine who can perfectly copy her opponents in battle. This will be the first independent superhero series about a Native American character (representation matters!).
The character will appear in the series "Hawkeye" which will arrive at Disney + on November 24. There's no word on the story, but in the Marvel comics, Echo also crosses paths with Moon Knight (see the series' news below) and The Avengers, and appears in the story of the secret invasion (see the news of the series below).
---
I'm Groot from Marvel Studios
If you loved Baby Groot in "Guardians of the Galaxy vol. 2," get ready for this new animated series of shorts that follows the days of Baby Groot growing up and getting into trouble.
There is no word on who gives voice to Baby Groot, but "GOTG" director James Gunn has confirmed that he is an executive producer on the show. The show appears as "coming soon."
---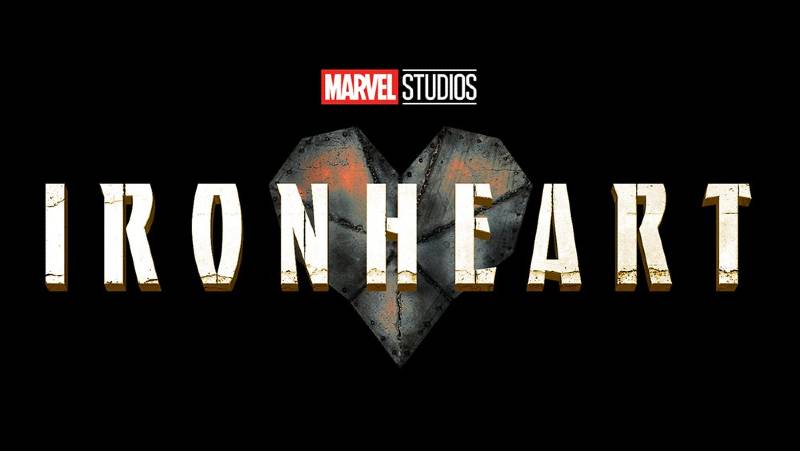 Ironheart of Marvel Studios
This new series follows Riri Williams, who, in comics, is a teenage prodigy of engineering. She develops her own Tony Stark Iron Man-like overcoat, and is named Ironheart in homage. In the comics, she and Stark really meet.
Dominique Thorne stars in the lead role and screenwriter Chinaka Hodge will be the lead writer.
The series appears as "coming soon," but word is that the character will first appear in "Black Panther: Wakanda Forever," which is slated to hit theaters on November 11, 2022 (unless there are more changes schedule).
---
Moon Knight from Marvel Studios
Oscar Isaac joins the MCU as Marc Spector, also known as Moon Knight, a mercenary whose dissociative identity disorder manifests as many different characters. The multiple identities that live within him are pushed into a deadly war of the gods against the backdrop of modern and ancient Egypt, while Spector becomes the incarnation of Khonshu, the Egyptian god of the moon.
I'm excited about Moon Knight's arrival at the MCU, as later in his life, according to the comics, he becomes part of the Midnight Sons, a group of supernatural superheroes that includes Doctor Strange, Blade (who ends to be reintroduced to the MCU). ), Morbius (which has a Sony movie coming out in 2022), Iron Fist (already introduced to the Netflix series) and more. This would open the door for even more characters to enter the MCU.
Egyptian filmmaker Mohamed Diab will direct the series, along with Justin Benson and Aaron Moorhead. May Calamawy and Ethan Hawke are co-stars.
Here is a trailer for First Look from the series, which will air in 2022:
---
Mrs. Marvel of Marvel Studios
The series features Iman Vellani in the lead role of Ms. Marvel, Marvel's first Muslim superheroine, also known as 16-year-old Kamala Khan, who achieves the ability to change her shape and size. Co-stars Mohan Kapur, Rish Shah and Matt Lintz.
The series will air in the summer of 2022. Ms. Marvel will also be part of the movie "The Marvels" which will arrive in 2023 with Brie Larson as Carol Danvers and Teyonah Parris as Monica Rambeau.
Meanwhile, Disney + released this teaser First Look for the series:
---
The Secret Invasion of Marvel Studios
This live-action series was announced as "coming soon" to Disney +. It is based on the 2008 comic about the changing Skrulls that have infiltrated the Earth and replaced many beloved superheroes. This series will star Samuel L. Jackson as Nick Fury and Ben Mendelson as Skrull General Talos.
The Skrulls first appeared on the MCU in "Captain Marvel", but this story was mocked in the final credits of the movie "Spiderman: Far From Home", along with the final credits of the final episode. of "WandaVision" where Monica is known. a Skrull who says she was sent by an old friend of Monica's mother.
I'm not sure how this series will fit into the MCU as a whole, but in an interview, Marvel Studios president Kevin Feige said this is the MCU's most ambitious crossover event since the movies "Avengers".
---
She-Hulk of Marvel Studios
The live-action series follows Jennifer Walters, played by Tatiana Maslany, a lawyer specializing in superhuman-oriented legal cases. The Hulk / Bruce Banner, played by Mark Ruffalo, appears in this series, as seen in the photo at the top of the page.
In the comics, Walters is Banner's cousin who inherits his Hulk side after a blood transfusion from him, but there is no word on whether this will be part of the show's story.
Also featured is The Abomination, played by Tim Roth, who first appeared in "The Incredible Hulk" in 2008, but more recently was briefly seen in "Shang-Chi and the Legend of the Ten Rings." scope of the struggle.
Co-stars Ginger Gonzaga, Renée Elise Goldsberry, Josh Segarra and Jameela Jamil.
Here is a teaser of First Look for the series that will arrive in 2022:
---
Spider-Man: Freshman Year from Marvel Studios
According to Marvel, this animated series follows Peter Parker on his path to becoming Spider-Man at MCU, "with a different journey than we've ever seen and a style that celebrates the first roots of the character's comic." It also appears as "coming soon."
Jeff Trammel (Craig of the Creek of Cartoon Network) is the lead writer and executive producer. There is no word on voice casting.
---
"What if…?" by Marvel Studios
In addition to all the new Marvel series coming to Disney +, they also released official news for this season 2 of "What If …?" by Marvel Studios. it is an exit. I would love to see more of the alternative Tony and Gamora story.
---
X-Men '97 from MarvelStudios
Several recent MCU movies and Disney + series have given the newly acquired X-Men a path to the current MCU, but it looks like their first real appearance will be this rebirth of the animated series "X -Men "from Saturday morning, which ran for five seasons from 1992 to 1997.
It has been said that the original version inspired Fox to start making live action movies. Hopefully this version, which will arrive in 2023, is so good.
---
Marvel Zombies
This animated series also appears as "coming soon" to Disney +. If you've seen the first season of "What If …?" of Marvel. there was an episode about the zombie apocalypse that causes most of the Avengers to become deadly dead with superpowers and meat cravings. It was based on the 2005 comic book miniseries written by Robert Kirkman ("Walking Dead").
Marvel hasn't said if this new series will be connected to this episode, but "What if …?" Zombie director Bryan Adams and writer Zeb Wells are also linked to this series.
---
Now that you've seen the full list of shows, movies, and more that will hit Disney + over the next two years, what do you plan to see? Let us know in the comments.