DISNEY
FULL menus published for the EPCOT Festival Festival!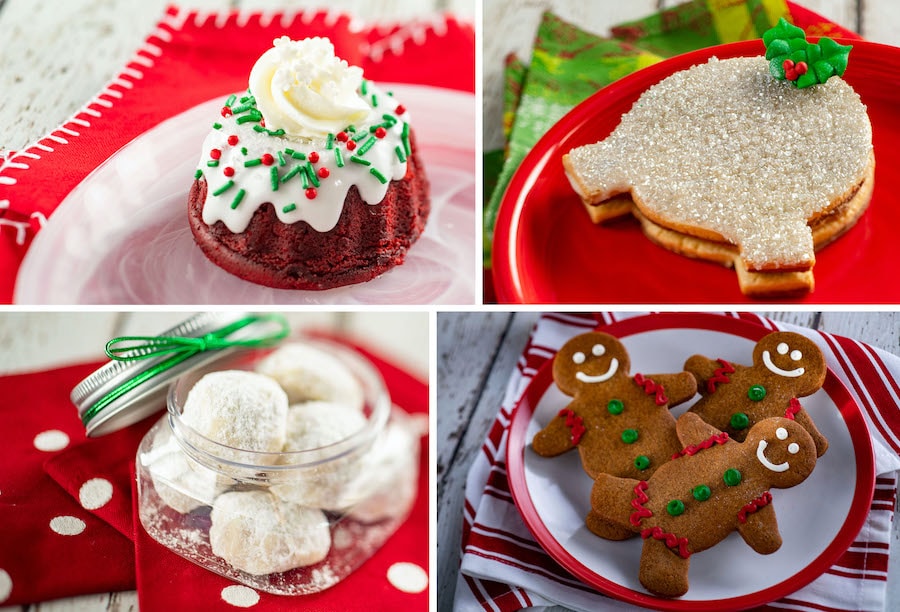 We are fast approaching the EPCOT International Festival Festival 2021!
The festival will take place from From November 26 to December 30 with fan favorite entertainment like Voices of Freedom, fun dining experiences like the cookie walk and more. But, of course, one of the highlights of the festival is the GASTRONOMí. And, Disney just released the FULL menus for the EPCOT 2021 Festival Festival food stalls: let's look at them!
American holiday table
Food:
Slowly roasted turkey with ORIGINAL BEN'S filling ™, mashed potatoes, green beans and blueberry sauce
Party cake with jackfruit, mushrooms, carrots, peas, onions and puff pastry (herbal)
Pumpkin cheesecake with whipped cream and candied pumpkin seeds
Chocolate Crinkle Cookie made with DOVE® dark chocolate (cookie walker item)
Drinks:
Bell's Bright White Ale, Comstock, MI
3 Daughters Brewing Eggnog White Porter, St. Petersburg, FL
Playalinda Brewing Co. Peppermint Chocolate Stout, Titusville, FL
Beer flight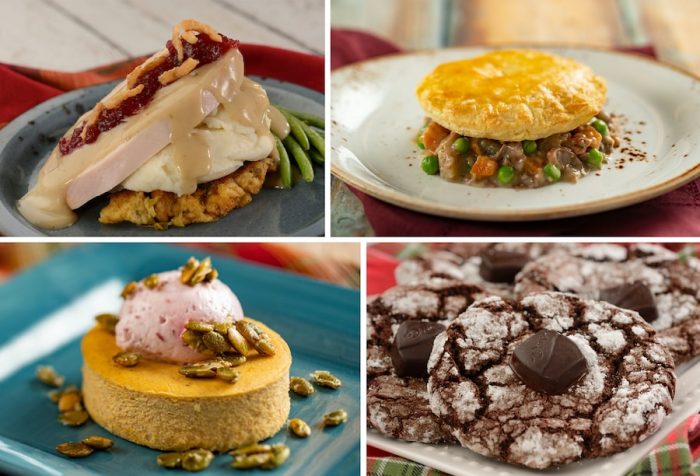 Bavarian holiday cuisine
Food:
Pork schnitzel with mushroom sauce, spätzle and stewed red cabbage
Cheese fondue in a bread bowl with steamed vegetables and marble potatoes
Galz Linz (cookie walker item)
Drinks:
Possmann Pure Hard apple cider, Frankfurt, Germany
The Tank Brewing Co. Prost! Fest Bier, Miami, FL –

WE!

Ayinger Brewery Celebrator Doppelbock, Bavaria, Germany
Riesling regional
Glühwein: hot and spicy homemade wine
Beer flight
Note that sSelected dishes include Melissa's Produce here.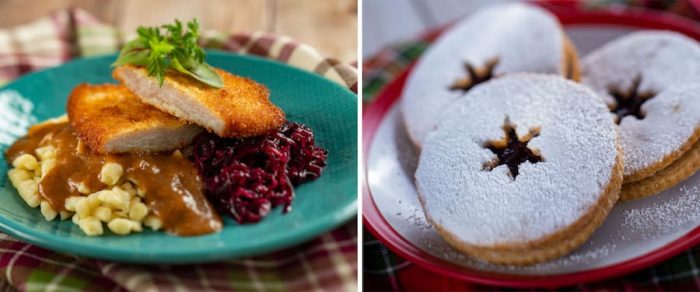 Chestnuts and Good Cheer Holiday Kitchen
(NEW STAND!)
Food:
Frozen almonds with cinnamon (suitable with gluten / wheat) –

WE!

Iced cashews with cinnamon (suitable with gluten / wheat) –

WE!

Icy pecans with cinnamon (suitable with gluten / wheat) –

WE!

Roasted chestnuts on the fire (suitable with gluten / wheat) –

WE!
Drinks:
AMERICAN HERITAGE® Gourmet Hot Cocoa (non-alcoholic)
TG Lee Eggnog (non-alcoholic)
Ivanhoe Park Brewing Co. Hazelnut Nutty-Cracker Sweet Stout –

WE!

AMERICAN HERITAGE® gourmet hot cocoa with Skrewball peanut butter whiskey, whipped cream and candied nuts –

WE!

TG Lee Eggnog with Skrewball Peanut Butter Whiskey –

WE!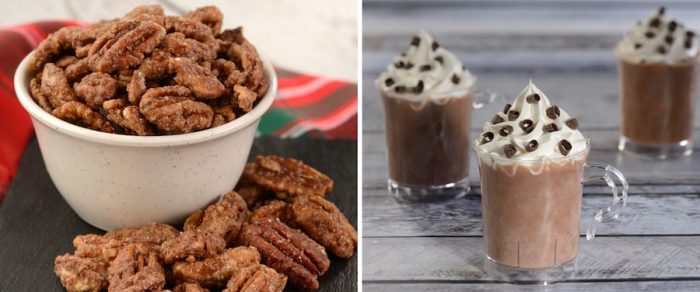 The Donut Box
Food:
Pumpkin pie donut with pumpkin spice icing –

WE!

Holiday donut with coconut and crispy pearls –

WE!

Chocolate and mint donut –

WE!

Donut stuffed with egg cream and cinnamon icing and crumbled ginger cookies –

WE!
Drinks:
Gingerbread smoothie (non-alcoholic)
Guinness Gingerbread Stout, Dublin, Ireland

WE!

Gingerbread smoothie with cream vodka
Festa Major desserts
Food:
Red Velvet Bundt mini cake with cream cheese icing
Earth cookie from the salty candy spaceship
Snowball cookies
Mint bark (suitable with gluten / wheat)
Mouse Crunch
Gingerbread cookie (cookie walker item)
Drinks:
Hot cocoa (non-alcoholic)
Apple and cinnamon cider (non-alcoholic) –

WE!

Cocoa candy cane: Hot cocoa with mint schnapps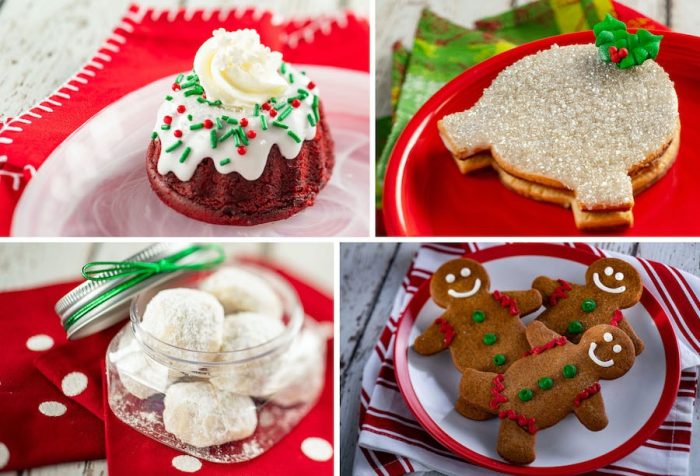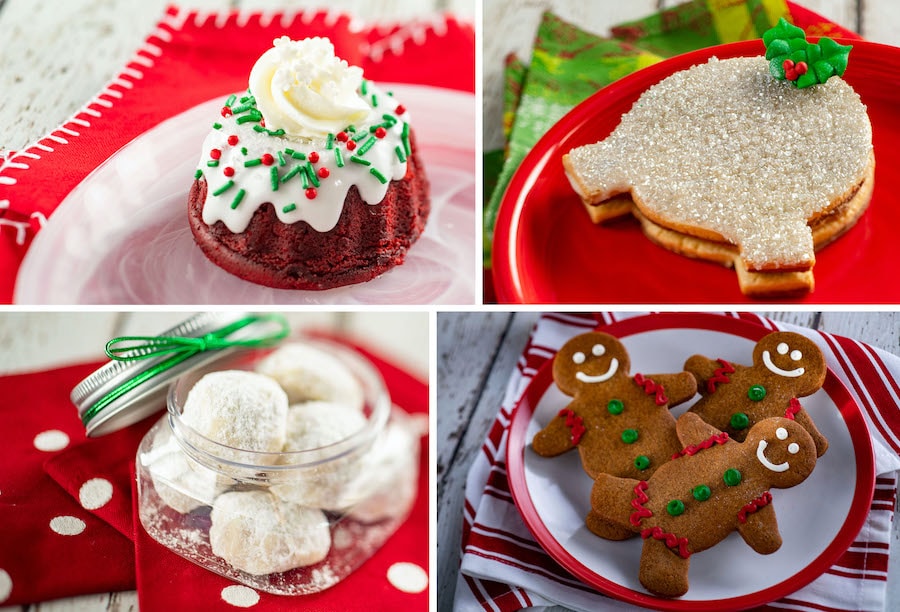 Holiday sweets and candies
Food:
Mint Sundae: Chocolate ice cream, whipped cream and mint caramel (suitable with gluten / wheat)
Redemption cookie (cookie walker item)
Drinks:
Hot cocoa (non-alcoholic)
Mint smoothie with chocolate with Twinings® Peppermint Cheer tea sense (non-alcoholic)
3 Daughters Brewing Eggnog White Porter, St. Petersburg, FL
MIA Beer Company Coquito Beer, Doral, FL –

WE!

Brew Hub S'mores Black Lager, Lakeland, FL –

WE!

Hot Cocoa with Assorted Alcoholic Cordials (Baileys Irish Cream, Liqueur Frangelico or Fireball Cinnamon Whiskey)
Mint smoothie with chocolate with Twinings® Peppermint Cheer tea and whipped cream vodka
Beer flight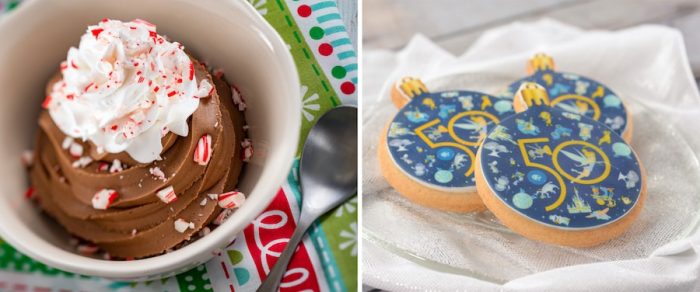 El Chaim! Holiday kitchen
Food:
Rye pastrami with homemade pickles and Deli mustard
Potato latke with smoked salmon (suitable with gluten / wheat)
Potato latkes (vegetable based and suitable for gluten / wheat)
Sufganiyot: Mini Donuts stuffed with gelatin
Black and white cookie (herbal cookie walker item)
Drinks:
Shmaltz Brewing Company Hanukkah Beer, Clifton Park, New York
Blue Cosmo cocktail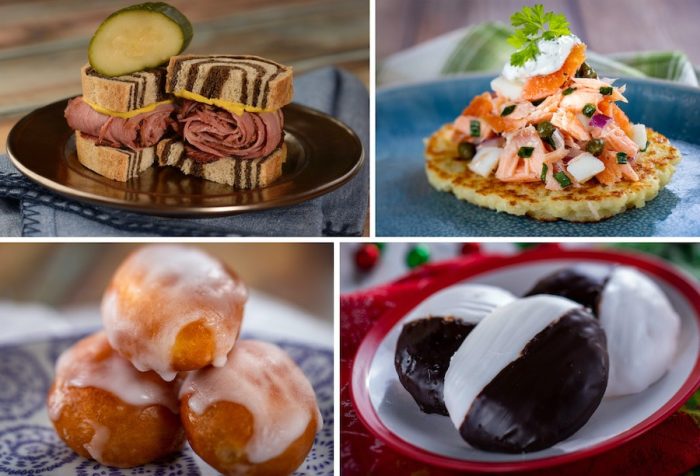 Christmas holiday kitchen market
Food:
Napoleon de Saumon Fumé en Brioche: Smoked salmon Napoleon with layers of smoked salmon, dill mousse and Crème Fraîche mousse served in a brioche –

WE!

Dinde Forestière, Patates Douces Rôties: turkey with bacon, mushrooms and onion in a mustard cream sauce served with roasted sweet potatoes –

WE!

White chocolate, raspberry Christmas log: chocolate Christmas log with chocolate chip cookie, white chocolate mousse, raspberry cream and chocolate caramel coating –

WE!
Drinks:
Frozen Hot Chocolate Martini: Vanilla Gray Goose, Vodka, Milk Chocolate and Whipped Cream
Cabernet Sauvignon, Louis de Camponac
Champagne Rosé Sparkling Traditional Method: Rosé Sparkling Wine, Flamenco Rosa
Blueberry Mimosa: Pol Remy sparkling wine with orange juice and blueberry syrup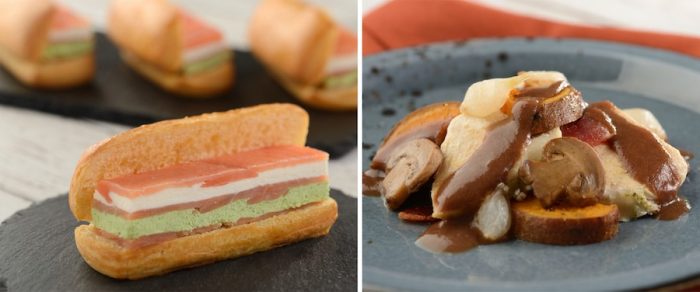 Lotus Blossom Cafe
Food:
Homemade crab wontons with cheese
Beverage items:
Fireworks: Tequila gold, vodka, orange juice and mango syrup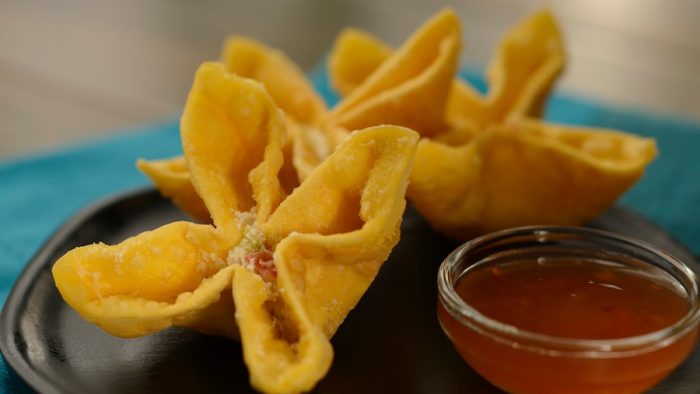 Merry Christmas
Food:
Kālua pork with purple Okinawan sweet potatoes and mango salad
Lomi Lomi Salmon with tomatoes, onions, salmon eggs, yuzu mayonnaise and cassava chips (Gluten / wheat friendly)
Haupia: Hawaiian coconut pudding with candied macadamia nuts and coconut
Beverage items:
Kona Brewing Co. Mai Time Wheat Ale, Kailua-Kona, HI-

WE!

Florida Orange Pineapple Sparkling Wine, St. Petersburg, FL
Melon breeze with spicy rum
Please note that selected dishes include Melissa's Produce here.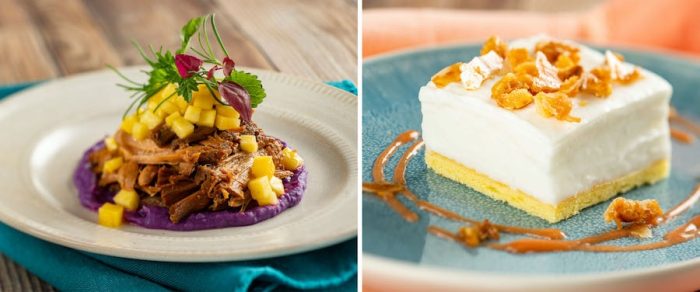 Les Posades Holiday Kitchen
Food:
Giant Sausage Toast: Sausage served in a giant toast with black Chipotle bean puree, green sauce, cottage cheese, Mexican cream and pickled onion.
BBQ Tamal: Shredded BBQ Beef a Corn Toast Topped with Ranchera Salsa, Cotija Cheese, and Mexican Cream (suitable with gluten / wheat) –

WE!

Churros Dulce de Leche sprinkled with sugar and cinnamon
Drinks:
Cranberry and Cinnamon Daisy: Illegal mezcal with apple and cinnamon infusion, cranberry juice, orange liqueur and lime juice with an edge of cinnamon and sugar.

WE!

Horchata Margarita: Sentinella Blanc Tequila, Abasolo Corn Whiskey, Aigua d'Orxata and Cinnamon Horchata Run
Mistletoe beer: Tulum artisanal lager with blackcurrant liqueur –

WE!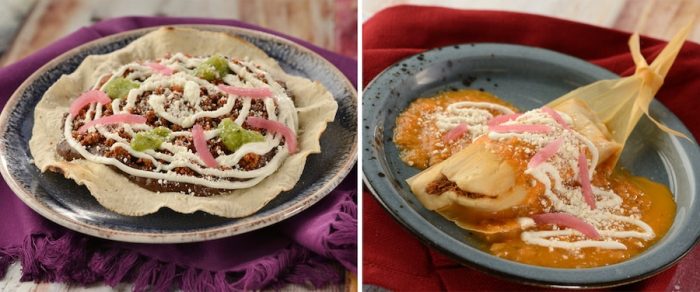 It is a holiday kitchen
Food:
Chirashi sushi tree: sashimi grade tuna, salmon, ikura and yellowtail with vegetables on an artistic bed of rice
New Year Soba Celebration: Buckwheat soba noodles in a hot Dashi soup with prawn tempura, fish cake, shiitake mushrooms and chopped green onions
Mont Blanc Cake: Matcha mousse cake with a center of sweet red beans sprinkled with Konpeito sugar
Drinks:
Chocolate and banana bean: cocoa, calpico, banana syrup and strawberry bean beads (non-alcoholic) –

WE!

Choya plum sparkling wine: Umeshu soft sparkling wine –

WE!

Chocolate Tokyo Banana: Cocoa, Calpico, Banana Syrup and Vodka –

WE!

Pomegranate Draft Lager: Rice lager with hints of pomegranate and lemon –

WE!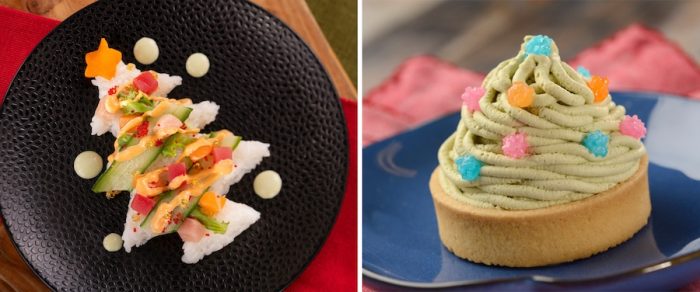 Tangerine Café: Flavors of the Medina
Food:
Grilled kebabs with carrot and chickpea salad and garlic aioli

Kefta de corder (suitable with gluten / wheat)
Harissa chicken (suitable with gluten / wheat)

Moroccan bread baked in stone with hummus, fig tapenade and Zhoug sauce
Almond Spice Cake with Ginger Mousse, Orange Ganache and Sesame Tile –

WE!
Drinks:
Stem Ciders Lavender Apple Hard Cider, Denver, CO –

WE!

Bold Rock Ginger Turmeric Hard Cider, Nellysford, VA
Marmot, Cinnamon and Nutmeg Hard Cider, Middlebury, VT
Fig cocktail with sparkling wine, fig vodka and blueberry juice
Flight of the cider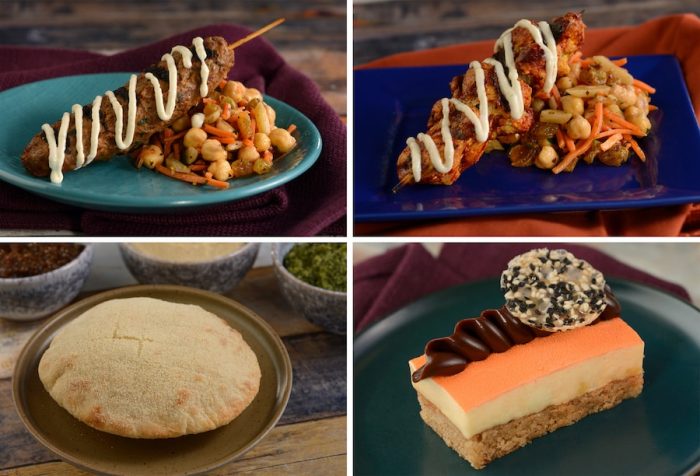 Holiday cuisine in Tuscany
Food:
Crispy Mezzelune: Crispy ravioli stuffed with mozzarella battered with crescent moon with tomato sauce –

WE!

Ravioli: Shrimp ravioli in Scampi sauce with white wine, garlic, lemon zest and parsley –

WE!

Bomboloni alla Cioccolato-Nocciola: Italian donut stuffed with chocolate with chocolate cream and hazelnuts and powdered sugar –

WE!
Drinks:
Pinot Grigio
Chianti
Prosecco
Banfi Rosa Regale
Muscat
Italian white sangria with prosecco
Italian red sangria with cabernet sauvignon
Italian margarita with tequila and limoncello
Peroni Pilsner
Yukon Holiday Cuisine
Food:
Scallops heated with parsnip silk, apple chutney and hazelnut crunch
Bourguignon meat with mashed potatoes
Maple Bûche de Noël: Maple and blueberry mousse rolled with gingerbread chiffon cake
SNICKERS®-Cookie doodle made with SNICKERS® bar pieces (cookie walker article)
Drinks:
Frozen coffee (non-alcoholic)
81Bay Brewing Co. Maple Cinnamon Coffee Beer, Tampa, FL
Playalinda Brewing Company Maple Cookie Blonde Ale, Titusville, FL –

WE!

Collective Arts Stranger Than Peanut Butter & Banana Porter, Hamilton, Ontario –

WE!

Chateau des Charmes Icewine
Red wine Chateau des Charmes
Frozen coffee with Whiskey Tap 357
Beer flight
Please note that selected dishes include Melissa's Produce here.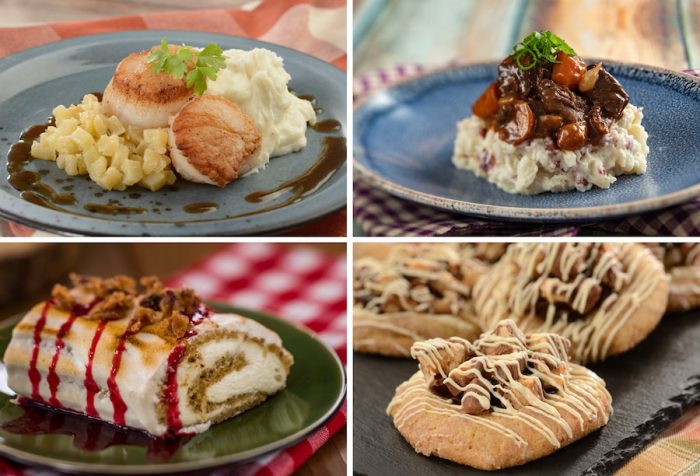 Funnel Cake (The American Adventure)
Mini Pumpkin Cake Funnel Cake Covered with Ice Cream, Whipped Cream and Graham Cracker Crumbles –

WE!
Joffrey's Coffee & Tea Company (all locations)
Carolers' Cold Brew – Joffrey's French Roast Cold Brew with brown butter toffee, Swiss chocolate syrup and sweet cream, topped with whipped cream and TWIX® bar pieces –

WE!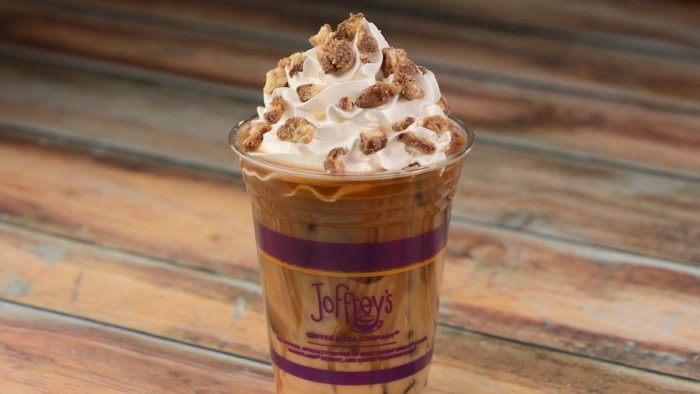 Advanced soda
Food:
Coconut and pineapple cake with DOLE Whip® pineapple –

WE!
Drinks:
Stella Artois Midnight Lager –

WE!

81Bay Brewing Co. Nairobi Coffee Dark Beer, Tampa, FL –

WE!

Three daughters making a hard spicy cinnamon cider, St. Petersburg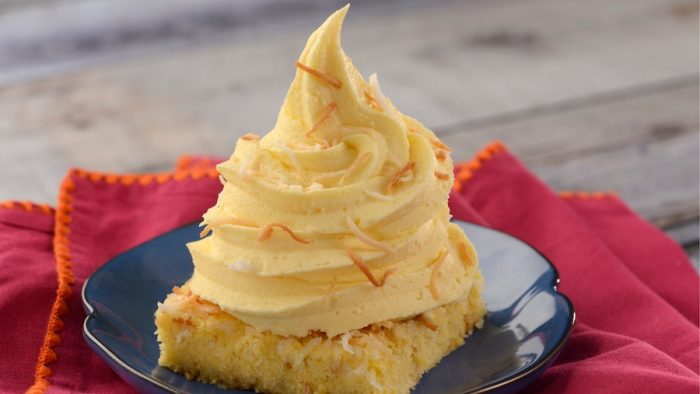 Provisioning port
Food:
Coquito Soft Service Waffle Cone –

WE!

Turkey Poutine: French fries with turkey, sauce, blueberry condiment and crispy onion
Drinks
3 Daughters Brewing Cranberry Hard Cider, St. Petersburg, FL –

WE!

Ginger cocktail with pumpkin spices: vodka with pumpkin Chai tea, ginger and lime –

WE!

Coquito Soft-serve with spicy rum –

WE!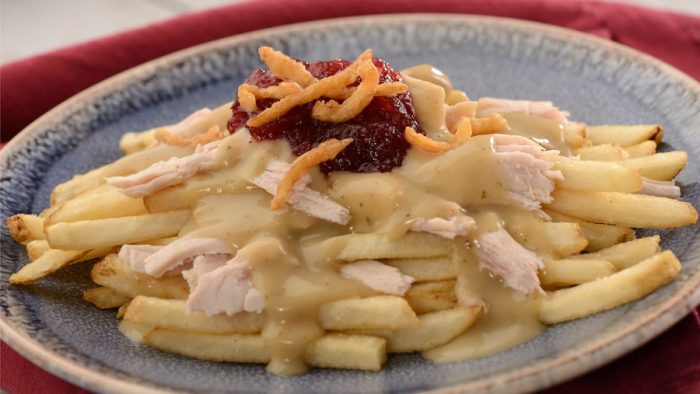 We are sure to keep you informed of all the news of the Festival de les Festes! Stay tuned to All Ears for the most festive updates.
Click here to see the FULL schedule of cookie walks for the Festival Festival!
Will you be going to the Festival Festival this year? Let us know in the comments below!
More news about the Festival de les Festes
Join the AllEars.net newsletter to stay up to date with ALL the breaking Disney news! You'll also have access to AllEars tips, reviews, trivia and MORE! Click here to subscribe!