DISNEY
Disneyland will close Mickey's Toontown to reinvent it in 2023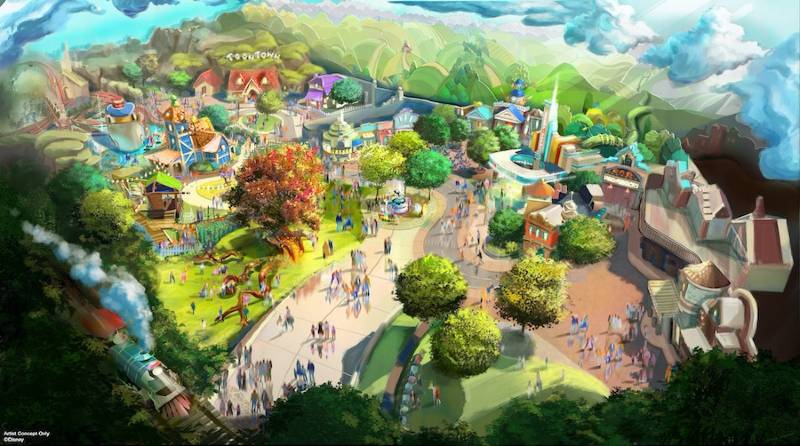 Disney Parks, Experiences and Products President Josh D'Amaro announced that Mickey's Toontown at Disneyland will be temporarily closed for a reimagining, including the addition of a new trip.
D'Amaro made the statements yesterday at the IAAPA (International Amusement and Theme Parks Association) in Orlando.
Focused on current families with young children, the renovated Mickey's Toontown will feature new play experiences, as well as open, grassy play spaces.
One of the new areas to come to Mickey's Toontown will be CentTOONial Park, the first space guests will see when they enter.
This natural space will be anchored by two interactive gaming experiences:
One will be a fountain, designed to play, which will also become a central icon of Mickey's Toontown. In the depiction of the previous artist, it appears that the waterfalls on the edges of the base of the fountain will invite guests to play with the water. The source will also come to life at night "in a unique show," according to Disney.
The other, a dreaming tree, will be inspired by the tree under which a young Walt Disney would dream awake in his hometown. The sculpted roots of the trees will provide an opportunity for children to play, crawl and explore, and the undulating topography will provide undulating hills and a place to sit and dream.
---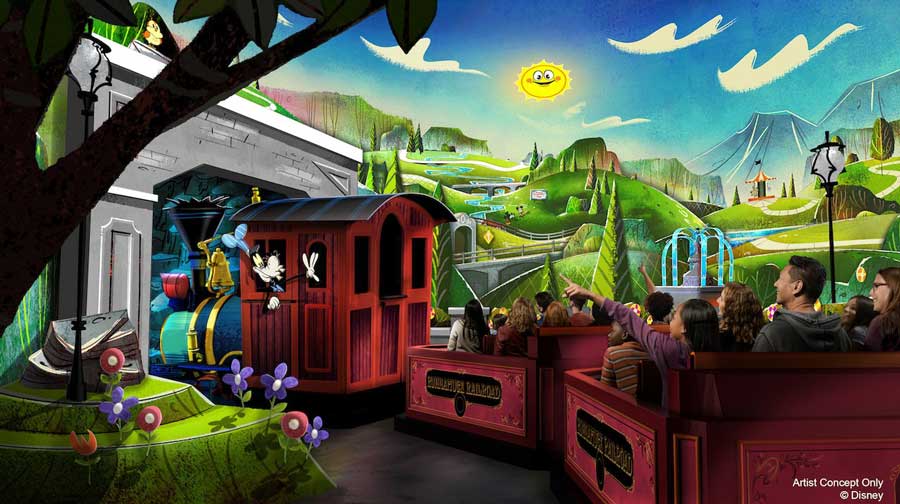 Also new will be the addition of a new attraction: Mickey & Minnie's Runaway Railway, which opened at Walt Disney World in 2020.
Disney says Mickey's Toontown will still be home to many beloved characters, such as Mickey Mouse, Minnie Mouse, Goofy, Donald Duck and more.
"We are very excited to take advantage of the powerful Disney brand, develop new stories and share even more magical experiences with our guests," D'Amaro said in the ad. "Mickey's Toontown, recently reimagined, will be a welcoming place where families and younger guests can connect and play together in new and fun ways."
Mickey's Toontown will close in March 2022 to begin reimagining, and is scheduled to reopen a year later in March 2023. As we learn more specific dates, we'll be moving on.
What do you think about this renovation of Mickey's Toontown at Disneyland? Let us know in the comments!