DISNEY
Destination D23: Josh D'Amaro goes through training with lightsaber and more about Star Wars: Galactic Starcruiser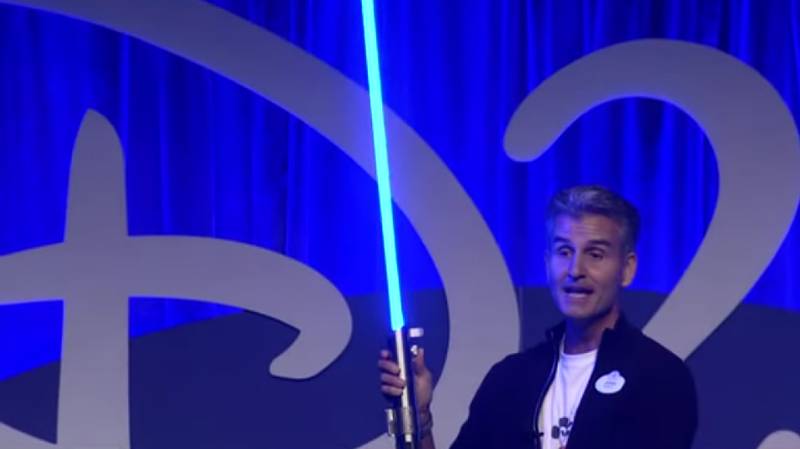 This morning, during Destination D23, keynote speaker Josh D'Amaro, president of Disney Parks, Experiences and Products, gave a special look at some of the things guests will be able to do in Star Wars: Galactic Starcruiser.
D'Amaro took to the convention stage for the first time and showed everyone his "authentic" lightsaber. He then showed a video of a recent visit he made to Walt Disney World's newest dive complex.
He visited the spacecraft bridge, where he set up controls for hyperspace, and even got to participate in the same lightsaber that guests will be able to enjoy.
Here is the video for you to watch:
I sincerely hope that the actual experience of the guest has better visuals and that this is just a "tasted" experience. But I liked to get an idea of ​​the interactive elements that guests can experience.
---
D'Amaro then talked about the new space diva who will offer nightly entertainment. Her name is Gaia, who appears to be a twi'lek, and will have a background story about being running away from someone. This will become an immersive mystery that guests can choose to solve.
We will learn more about her in the "The wonderful world of Disney: celebrating a magical holidayspecial that will air on November 28 on ABC (I'll have more information on this in a separate post). In the meantime, here is the image shown during the presentation:
---
D'Amaro also shared that while Star Wars: Galactic Starcruiser will open on March 1, 2022, some of the first guests to enjoy the new complex will be the children of Make-A-Wish and their families.
I've heard that the first few months of operation are almost exhausted, but I hope I can eventually experience the complex myself. Are any of you already booked? What do you want most?
---
RELATED:
Josh D'Amaro announces details of Guardians of the Galaxy: Cosmic Rewind at D23