DISNEY
Iron Chef Morimoto will host events at Morimoto Asia at Disney Springs in December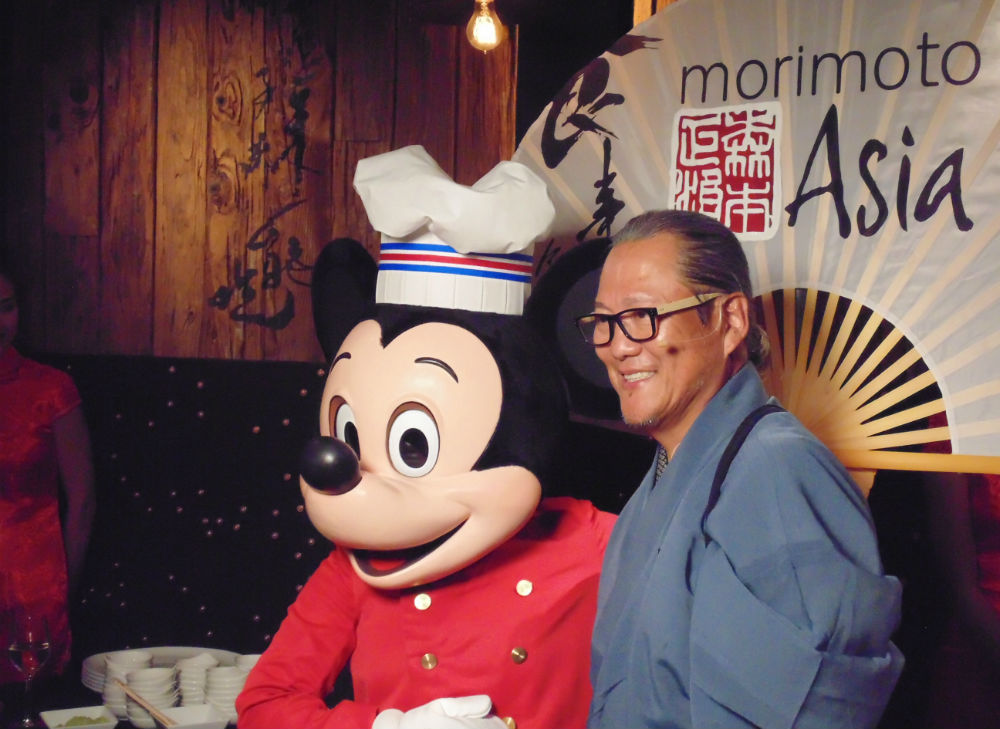 Iron chef Masaharu Morimoto will return to Walt Disney World to host a series of events at his eponymous restaurant Morimoto Asia in December 2021.
For a truly unique night in life, join Iron Chef Masaharu Morimoto and the Morimoto Asia team on Saturday, December 4 for the Yamazaki 55 Momokase, which includes one of the oldest and rarest Japanese whiskeys in the world : the Yamazaki 55.
Only 200 bottles of this 55-year-old whiskey were produced, and one is found in Morimoto Asia.
From 19:30, guests will enjoy a multi-course dining experience, with a fully personalized menu prepared by Iron Chef Morimoto. Each taste will be masterfully designed to pair with aged Yamazaki whiskey: 12, 18 and 25 years.
Guests will end their culinary journey by becoming one of the few selects in the world to sample the soft, woody notes of the exclusive and high-end Yamazaki 55. Each attendee will also take home a custom-engraved Yamazaki 55 glass. , as an elegant and unique memory of the evening.
This unique experience in life will take place at the sushi bar, and is extremely limited, with only 14 seats available. Tickets cost $ 5,055 (price includes tax and tip).
Then on December 5, join Iron Chef Masaharu Morimoto for his annual 12 Christmas Beers event, which includes holiday-themed beers and gourmet bites.
The event includes 12 holiday-themed beers from Central Florida breweries and 12 samples of Pan-Asian cuisine, including traditional okonomiyaki, takoyaki, sushi and raw bar and Beijing duck.
Tickets cost $ 95 plus taxes and gratuities, with improvements to stands and private dining rooms available. Guests must be 21 years of age or older to attend. There are two different seating schedules available: 11 a.m. to 1 p.m .; and from 2 to 4 p.m.
---
Morimoto Asia is located in Disney Springs. For tickets to any event or for more information, visit morimotoasia.com.