DISNEY
Disney Cruise Line reveals details about two new live shows coming to Disney Wish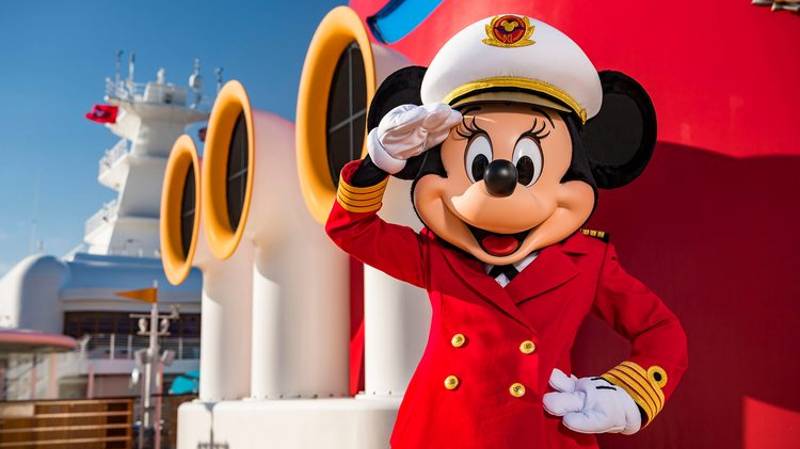 This week, Disney Cruise Line has unveiled new details about two new theatrical productions that will arrive on their newest ship, Disney Wish.
---
Fans of Ariel and her friends will definitely want to see "Disney The Little Mermaid," which will be an original Broadway-style stage adaptation of the well-known 1989 Disney animated film developed exclusively for Disney Wish.
In this current narrative, the curtain will rise on an enchanted treasure chest the moment it is discovered by a group of narrators, led by a special young woman who has the power to unlock her magic.
As they review its contents, they will find themselves taking on the roles of Ariel, Ursula, Prince Eric, Sebastian, Flounder and more, giving life to the immersive underwater world before the eyes of the guests.
State-of-the-art playful stage designs and video projections will transform the Walt Disney Theater into a 360-degree underwater environment, while imaginative puppets will enliven the various sea creatures and characters such as Sebastian, Flounder, Scuttle and Flotsam and Jetsam. . in ways never seen before.
A reimagined script and score will amaze and delight guests of all ages, while new orchestrations of favorite songs will inspire fun production numbers.
---
The other new production will feature a musical journey with Captain Minnie and her friends the first night aboard the spectacular original musical, "Disney Seas the Adventure."
When Captain Minnie gives the helm to his beloved friend Goofy, he will sail into unknown waters on a journey to discover his own inner captain.
Along the way, Goofy will meet a group of daring, brave, and brilliant friends from Disney and Pixar who encourage him to lead with his heart through exciting renditions of iconic Disney songs:
Tiana will teach Goofy the power of hard work to make a dream come true by singing "Almost There" from "The Princess and the Frog" from Disney Animation.
Goofy will navigate as far as Pixar's all-tubular turtles, Crush and Squirt (from "Finding Nemo"), show him as "Go with the Flow" in a high-energy production of the song that fans will recognize from "Finding Nemo – The Musical "at Disney's Animal Kingdom
In an exclusive original arrangement of this show, the heroines Elsa, Moana and Mérida will perform a powerful mix of "Let it Go", "How Far I'll Go" and "Touch the Sky", to give Goofy the courage to continue. activated.
Finally, when Goofy gets lost and his self-doubt takes over once again, he will have the courage to "Go the Distance" with the help of Hercules and a series of heroes from various Disney.
The show will offer the best "goodnight kiss" to guests with a cavalcade of characters joining Captain Minnie and Goofy on stage during a grand farewell before taking guests out of the theater and into the Great Hall for an unforgettable farewell experience.
Looks like a fun way to end your first night of cruising!
---
Coming out in the summer of 2022, Disney Wish will premiere these two original stage shows at its state-of-the-art Walt Disney Theater, with 1,274 seats, including orchestra and balcony seats spanning three decks.
The design aims to evoke an enchanted forest inspired by scenes from "Fantasia" by Walt Disney Animation Studios … What do you think?
The theater will be equipped with state-of-the-art technology, including the most robust projection mapping capabilities of any Disney ship and a Dolby Atmos 3D audio system, a novelty for the cruise industry, to create a transformative theatrical experience. that rivals anything on the ground. or at sea, according to Disney.
---
In addition to "Disney The Little Mermaid" and "Disney Seas the Adventure," guests will also be able to enjoy guest favorites from the entire fleet, such as a reimagined "Disney's Aladdin – A Spectacular Musical" and "Pirate's Rockin 'Parlay." . Party. "
Have you already booked your cruise at the Disney Wish? Are you waiting for these shows?