DISNEY
Possible new Spider-Man trilogy in works with Tom Holland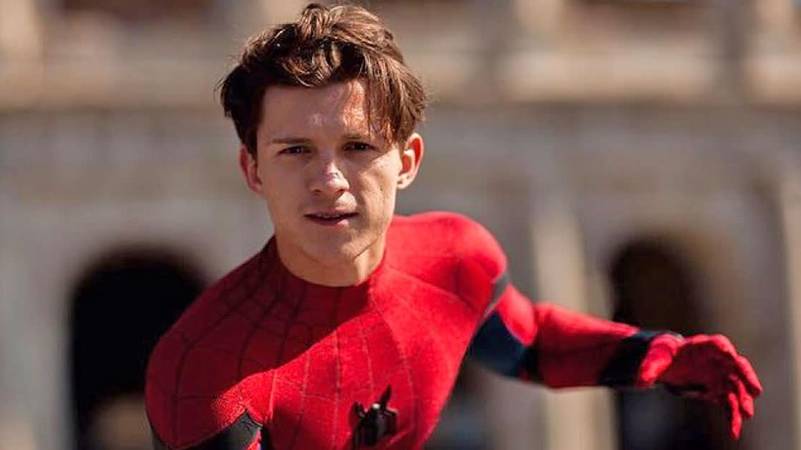 In a recent interview with Fandango, Spider-Man producer and former head of Sony Pictures, Amy Pascal says a new Marvel Cinematic Universe Spider-Man trilogy with Tom Holland is in the early stages.
The interview was to promote the upcoming "Spider-Man: No Way Home," which is about to be a huge Christmas hit with its December 17 release.
"This is not the last movie we will make with Marvel … [this is not] the latest Spider-Man movie, "Pascal revealed." We're getting ready to make the next Spider-Man movie with Tom Holland and Marvel. We're thinking about these three movies, and now we'll move on to the next three. This is not the last of our MCU movies. "
This is interesting news, especially considering in a recent interview with GQ Magazine, Holland said he was considering retiring from acting all together.
He also said, "Maybe it's time to move on. Maybe the best thing for Spider-Man is for them to make a Miles Morales movie. I also have to consider Peter Parker, because it's an important part of my life. .. If I play Spiderman after the age of 30, I've done something wrong. "
Holland, 25, has been playing Spider-Man since he was 19 and is currently not hired to play the character beyond "Spider-Man: No Way Home." Its co-star Zendaya is also not hired for future Spider-Man projects.
Although "No Way Home" is technically a Sony movie, they and Marvel have been collaborating on Spider-Man for years. The solo films are released by Sony, which owns the character rights to the film from before Disney bought Marvel, but the character may appear in Marvel films, and most recently appears in " Avengers: Infinity War "and" Avengers: Endgame ".
Now, in "Spider-Man: No Way Home," Sony's Spider-Man universe, including characters who appeared in movies from other incarnations of the Spider-Man character, will get to know the Marvel universe, with the inclusion of Doctor Strange, played by Benedict. Cumberbatch, which even appears on Sony's latest poster for the film.
It is rumored that the crossover will continue in Marvel's upcoming "Doctor Strange in the Multiverse of Madness," which will be released on May 6, 2022.
Interestingly, it originally had to be reversed. "Doctor Strange in the Multiverse of Madness" was supposed to be released first, but when that movie was postponed, "Spider-Man: No Way Home" needed rewriting for the story to make sense.
Crossing the streams may have been bad for Ghostbusters, but it seems to work for Sony, Disney / Marvel and the Spider-Man character.
Here is a trailer for "Spider-Man: No Way Home":