SPOTIFY
Rasmus Wangelin, Global Head of Brand Design, explains the creative behind the Spotify 2021 Wrap – Spotify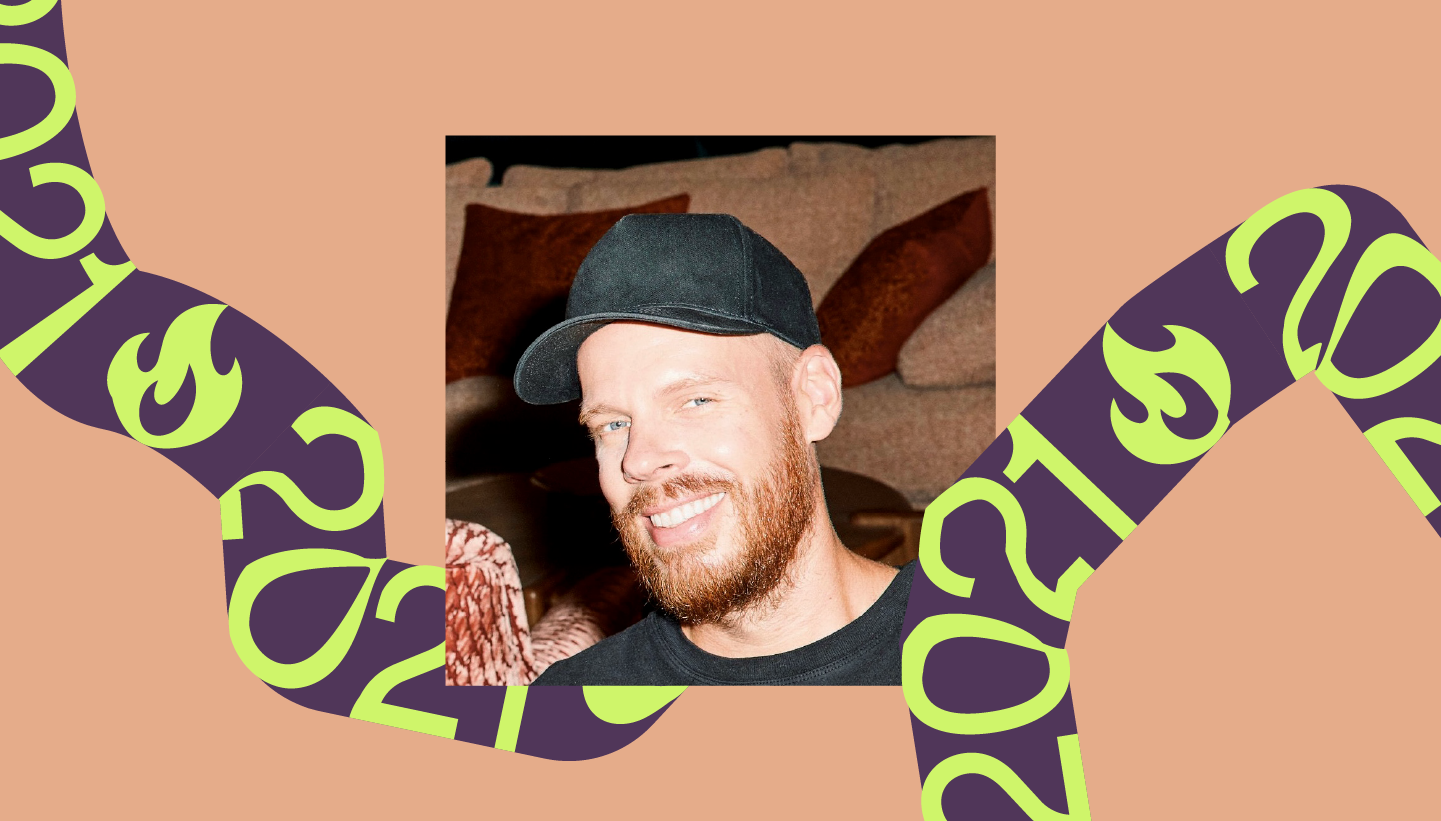 Spotify Wrapped: You are eagerly awaiting its arrival. You are fascinated by the app-mediated experience. You share your results on your social. You smile when you see ads on your travels But do you know what happens to the unique visual identity of Rapad every year?
Many months before Wrapped's December launch, Spotify's brand and creative team come together to refresh Wrapped as a true campaign and experience that reflects the year with its own unique look and feel. To get the scoop, For the record Talked to Spotify Global head of brand design Rasmas Wangelin. He shared He and his team have kept it in Rapad for years — and there is something special about creativity for 2021.
What is your role between the Spotify brand and the creative team? How is your work wrapped up throughout the year?
In collaboration with my team, I oversee Spotify's design work for global brands and marketing. I run a team of 15 to 20 designers, art directors and design directors who work with me on various initiatives. They can solve any design-related problem for brand marketing, music and podcast marketing, industry guidance and branding, design thinking leadership, and the company as a whole. We really work and collaborate with almost every part of Spotify. We also always actively work on the background of the brand নিয়ম the rules around it, the guidelines, how it comes to life.
Wrap is probably the biggest project we have every year. And that's not the end of other projects — but as we know Rapad is coming, we need to orchestrate and organize to be able to properly support our team, with what we're still going through.
And funny enough, the search for designs for Rapad actually starts in June of each year. We need to start this to provide design direction so that we can create a comprehensive tool kit that will be used by all our partners and organizations worldwide.
What are some of the considerations of going to the Wrapped Visual Identity each year?
I think there are a few different answers here. I think the most important one is the way we tell the story of music and audio culture every year, right? So we actually want to see that the year is over and we want to align our ideas with the way we talk and the year. As you can see, every year there is a slightly different theme. And on the design front, it's important for us that whatever design we create, conceptually matches the feeling of the way we're talking about the year.
And beyond that, we actually aspire to create a whole new and fresh statement of our brand every year. That is Spotify. We are always innovating, trying things out and exploring how we can push the brand. So when you go back year after year and you start backtracking on Twitter and Instagram and all these different places that you can post, you will almost visually see which year you are talking about based on the art guidelines.
Of course we always think about all the obvious things like accessibility and creating a design that is inclusive enough for everyone to understand. We work closely with many different groups on Spotify, and at the beginning of the process we have brought in them as stakeholders to ensure that we can get feedback from different places with different skills. We are a digital-first company, so we always think about how we can create effective work across all our digital touchpoints. So, for example, speed is always a key part of our design.
What are some specific elements in the identity for 2021 wrapping? What should fans wait for?
This year's graphic element for Wrapped is a dynamic thread that combines all the work. When we started to see it as a design element, we were excited because it gives us an extra layer of storytelling in every creative part. You can, for example, have a picture of an artist with a copy, but you can also have things inside the tape to enhance the story and go deeper with insights.
Sometimes we put words like "2021" or "rapped" but it gives us a chance to lean more and have some dialogue with our audience. We've created a set of standard symbols like Heart or Fire, but we also give the local market a chance to create their own custom symbol. We had a lot of fun with this piece while creating the work and we like the idea that some symbols are only fully understood by a true fan. We ourselves are huge music fans. Everyone who works at Spotify has a lot in common with music and music culture and we want that passion to shine.
How does 2021 Wrap Visual Identity reflect 2021 as a whole?
This year, people around the world have begun to embrace the unknown in different ways, so we want to make every part of the creative feel unique. At the same time, consistency is always important for a large campaign like Rapad, and the playful ribbon does a good job of creating unique articles while combining the work as a whole.
This year, as you enjoy new and familiar ingredients Wrap the app-in-experience Or exploration What is the most stream in the world this yearBe sure to take a look, as well as listen to one.