DISNEY
'Encanto' tops the box office for the second week; Marvel's "Eternals" remain in the top 5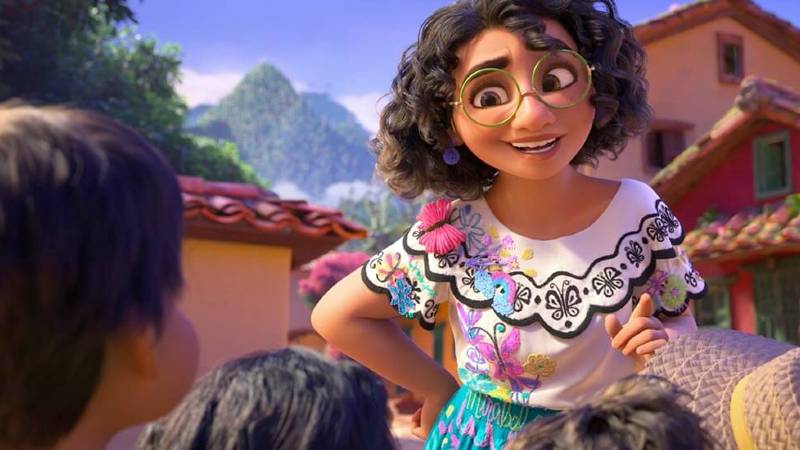 Disney's "Charm" has managed to hold the top spot at the weekend box office for a second week, with just over $ 12.7 million.
That, plus an additional $ 20.7 million from international markets, makes the two-week total of "Charm" $ 116.1 million.
"Charm" was also the No. 1 film in France, Italy, Colombia, Brazil, Mexico, Singapore, Argentina, Kuwait, Qatar, South Africa, and several Latin American countries.
The post-Thanksgiving box office is generally slow, but along with news of the Omnicron variant virus, many viewers simply opted to stay home this weekend.
I don't think the film will accumulate much more at the U.S. box office, but for two reasons: first, it will debut at Disney + in the United States on Christmas Eve, just over two weeks away.
Second, the Sony and Disney / Marvel collaborative film "Spider-Man: No Way Home" opens in the United States on December 17 and has already broken the pre-day ticket sales records. for the pandemic for the AMC, Cinemark and Fandango theaters.
In fact, Fandango said that the first day of ticket sales for "Spider-Man: No Way Home" surpassed the initial 24-hour sales of "Black Widow," "Avengers: Infinity War," "Spider- Man: Far From Home ". "Star Wars: The Last Jedi", "Rogue One: A Star Wars Story" and "Star Wars: The Rise of Skywalker".
The film arrives in the United Kingdom, France, Germany, Italy, Russia, Mexico and Korea on December 15, before being released in the United States.
The film is the third Spider-Man movie of the Tom Holland era, and although the actor is not signed to any future films in the franchise, the producer of "Spider-Man" -Man "(and former head of Sony Pictures) Amy Pascal says a new Marvel Cinematic Universe Spider-Man trilogy with Tom Holland is in its infancy.
It's also worth noting this week that Marvel's "Eternals" still ranks No. 5 at the U.S. box office with a total of 5 gross weeks in the U.S. of $ 156,528,707. This is definitely a movie you want to see in theaters.
Have you seen "Charm" or "Eternals"? Are you planning to watch "Spider-Man: No Way Home"? Let me know in the comments!