DISNEY
Disney has garnered several television nominations for the 2021 Critic's Choice Award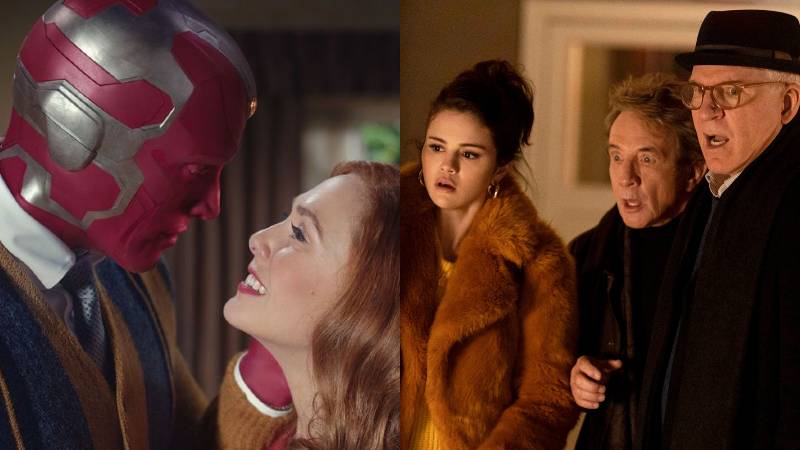 Television nominations for the 27th edition of the Critics Choice Awards have been announced, and several Disney-owned networks and streams have received nominations.
Hulu received the majority, with nine nominations, while Disney + received six. FX, Freeform and National Geographic also received encouragement.
Watching the shows, "WandaVision" at Disney + and "Only Murders in the Building" by Hulu received 4 cheers each. They receive 3 nominations each from "The Great" and "Dopesick" from Hulu, and "Pose" and "What We Do in the Shadows" from FX.
Movie nominations will be announced next week.
The 27th edition of the Critics Choice Awards will be broadcast live on The CW and TBS on Sunday, January 9, 2022 from 7 to 10 p.m. ET.
---
Here are all the Disney-related nominations:
DRAMATIC SERIES
ACTOR IN A DRAMA SERIES
ACTRESS IN A DRAMA SERIES
Chiara Aurelia – Cruel Summer (free form)
MJ Rodriguez – Pose (FX)
COMEDY SERIES
The Great (Hulu)
Building Kills Only (Hulu)
Reserve dogs (FX to Hulu)
What we do in the shadows (FX)
ACTOR IN A COMEDY SERIES
Nicholas Hoult – The Great (Hulu)
Steve Martin – Building Kills Only (Hulu)
Kayvan Novak – What we do in the shadows (FX)
Martin Short – Building Kills Only (Hulu)
ACTRESS IN A COMEDY SERIES
Elle Fanning – The Great (Hulu)
Selena Gomez – Building Kills Only (Hulu)
SECONDARY ACTOR IN A COMEDY SERIES
Harvey Guillén – What We Do in the Shadows (FX)
LIMITED SERIES
Dopesick (Hulu)
WandaVision (Disney +)
ACTOR IN A LIMITED SERIES OR MOVIE MADE FOR TELEVISION
Paul Bettany – WandaVision (Disney +)
Michael Keaton – Dopesick (Hulu)
ACTRESS IN A LIMITED SERIES OR MOVIE MADE FOR TELEVISION
Cynthia Erivo – Geni: Aretha (National Geographic)
Elizabeth Olsen – WandaVision (Disney +)
Supporting actor in a limited series or film made for television
Courtney B. Vance – Geni: Aretha (National Geographic)
SHORT ACTRESS IN A LIMITED SERIES OR MOVIE MADE FOR TELEVISION
Kaitlyn Dever – Dopesick (Hulu)
Kathryn Hahn – WandaVision (Disney +)
ANIMATED SERIES
Bluey (Disney +)
What if …? (Disney +)