DISNEY
Disney is unable to reach an agreement with YouTube TV, so the networks are removed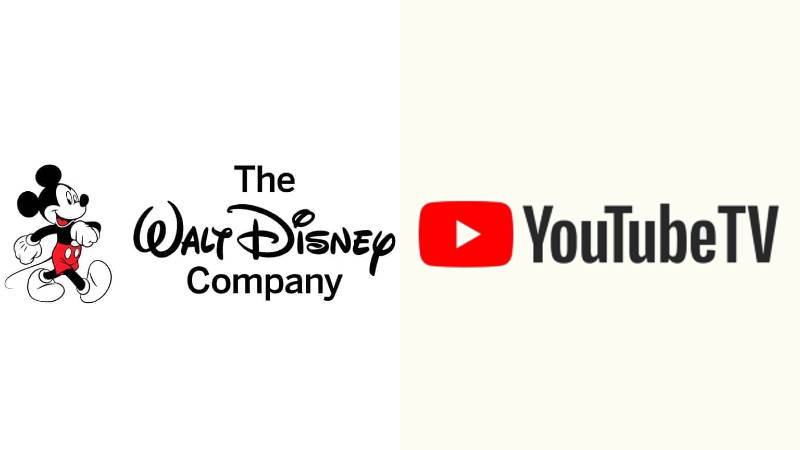 Today, YouTube TV customers who wanted to watch their favorite Disney networks were found missing after negotiations between Disney and the parent company of YouTube failed.
Disney's previous pact with Google's YouTube TV expired Friday (December 17th) at 11:59 p.m.
The dispute has revolved around transportation rates. Google claimed that Disney demanded higher rates for its TV networks than "similarly sized paid services," in a statement earlier this week.
Disney responded with its own statement: "We are ready to reach an equitable agreement with Google as soon as possible in order to minimize the inconvenience to viewers of YouTube TV restaurant our networks. We hope that Google will join us in this effort ".
---
These Disney-owned channels are no longer available on YouTube TV:
ABC local channels
ABC News Live
Network ACC
Disney Channel
Disney Junior
Disney XD
ESPN
ESPN2
ESPN3
ESPNU
ESPNEWS
Free form
FX
FXX
FXM
National Geographic
National Geographic Wild
SEC Network
---
Google said it will reduce the monthly price of YouTube TV by $ 15, from $ 64.99 to $ 49.99, to make up for the loss of these channels.
However, one thing that could be the turning point for many customers to abandon YouTube TV for another live TV broadcaster (such as Hulu + Live TV, owned by Disney), is that today is the first day of college football bowl season. ABC and ESPN often carry many of these games.
---
What's really interesting is that in its frequently asked questions about the dispute and the loss of channels, YouTube TV even says, "If you want to keep watching some of Disney content, consider signing up for their own service, The Disney Bundle, which they offer for $ 13.99 / month and is subject to its own terms and restrictions. "
There's nothing like driving your customers to your competitors, eh?
It should also be noted that Google had a similar negotiation break with NBCUniversal this fall for NBCU cable networks and NBC local stations before the companies reached an agreement.
If I come to an agreement between Disney and Google for the channels to return to YouTube TV, I'll let you know. In the meantime, check out the Disney package or another provider that still offers these channels.
Have you been affected by the loss of Disney on YouTube TV? Let us know what you think of the dispute.