DISNEY
Marvel releases trailer and poster for 'Doctor Strange in the Multiverse of Madness'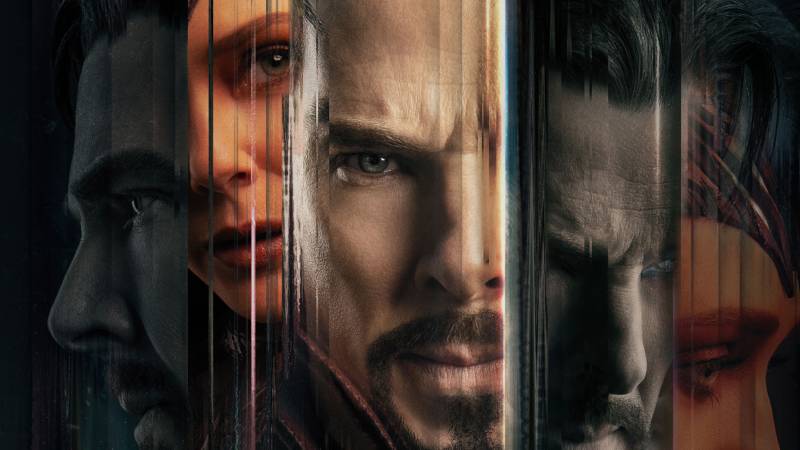 Marvel has just released the first poster and teaser trailer for the sequel directed by Sam Raimi "Doctor Strange in the Multiverse of Madness," which will hit theaters in the United States on May 6, 2022.
If you haven't seen "Spider-Man: No Way Home" yet, this new trailer won't spoil this movie.
If you've seen it and stayed until the end as a good Marvel fan, then you've already seen this trailer as the final credit scene for this movie, but now you can study it further.
Take a look at the trailer and then we'll talk:
---
"Don't do this spell. It's too dangerous," begs Wong (Benedict Wong) as the trailer begins.
"The Multiverse is a concept we know very little about," says Strange (Benedict Cumberbatch) as the voices continue off.
"Your desecration of reality will not go unpunished," says a voice that sounds like Karl Mordo (Chiwetel Ejiofor), while Strange enters what appears to be the Mirror Dimension (a dimension parallel to comics that allows the user practice your magic skills and fight your enemies without the public's knowledge).
Then we see Christine Palmer (Rachel McAdams) in a wedding dress, but a wedding with someone other than Strange, who attends.
After the Marvel logo, Strange looks for Wanda Maximoff (Elizabeth Olsen) who thinks he's there to talk about events in Westview (also known as "WandaVision"), but he's there to ask for her help.
Then we see some trippy multiverse images, Mordo in flesh, Wanda in Scarlet Witch mode and a battle that follows when Mordo tells Strange, "The biggest threat to our universe … is you."
We briefly see America Chavez (Xochitl Gomez), a future young avenger, making her film debut. What's interesting about his appearance in this film is that in comics, one of his powers is the ability to open star-shaped holes in reality, allowing him to travel through the multiverse and into other realities. .
We can also quickly see the sprawling sea monster Gargantos, who is an enemy of Doctor Strange, Scarlet Witch and America Chavez, throwing a bus at Strange and Chávez.
The trailer ends with Strange walking to confront … himself … or another multiverse version of Doctor Strange, to be exact.
Lots to unpack and find out how it all fits into the larger scope of the film. What are your theories? Let me know in the comments.
---
While you're at it, take a look at the first poster for "Doctor Strange in the Multiverse of Madness":