DISNEY
What You Need to Know About Replacing Disney's Magical Express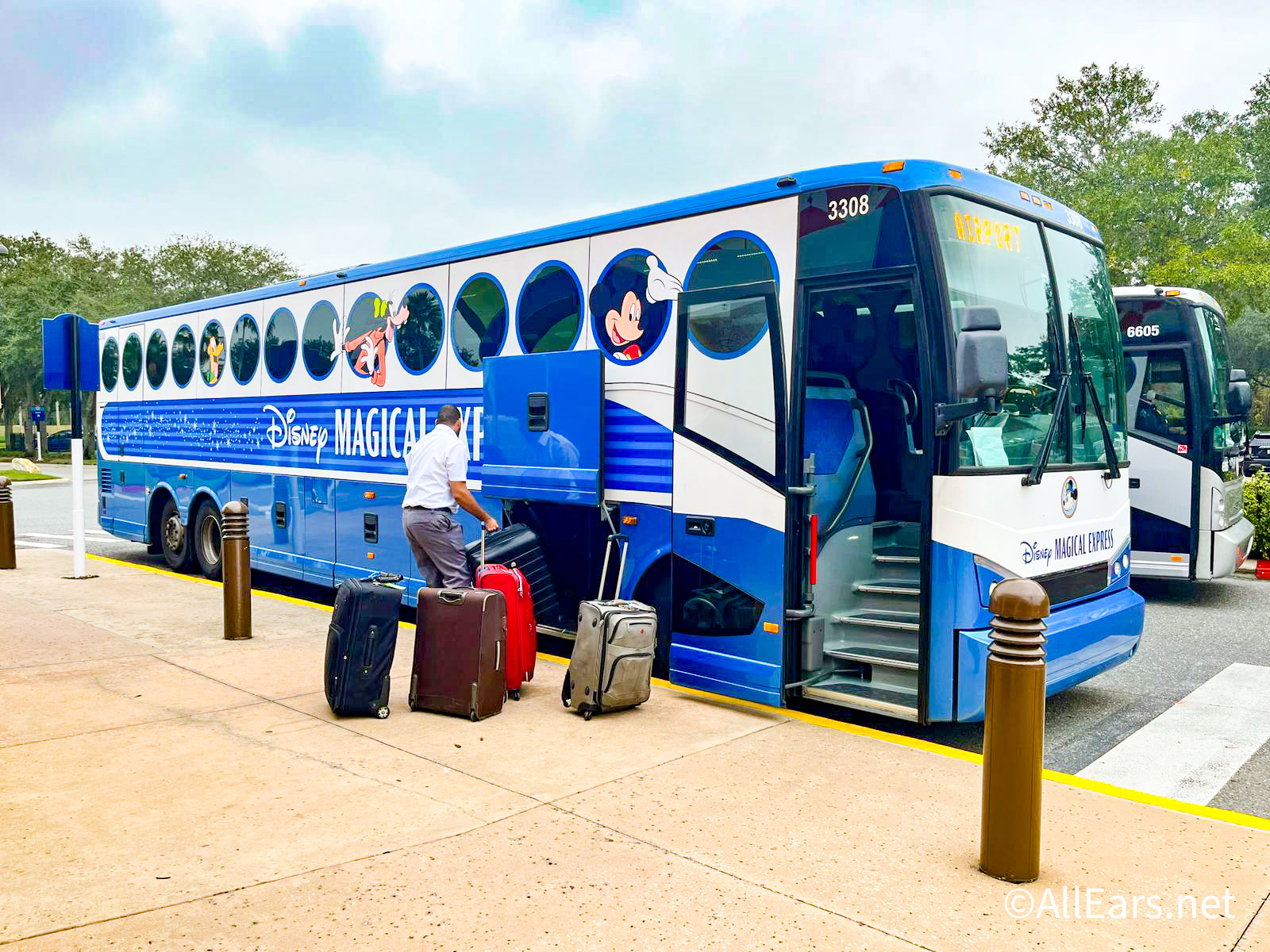 Many huge changes have taken place at Disney World this year, thanks to health and safety policy updates, the 50th anniversary celebration, the launch of Disney Genie, the opening of new restaurants and the debut of new attractions.
And in 2022 it looks like it will bring its share of changes, the most important being the suspension of Disney's Magical Express, the free transportation option that allowed Disney World guests to get to and from Orlando International Airport and its Disney World hotels. However, there will be TWO payment replacement services: Mears Connect i The Sunshine Flyer.
While Disney World guests will still have car-sharing and car rental options at the airport, both Mears Connect and the Sunshine Flyer will offer similar services to Magical Express. So here's what you need to know about both!
What Mears Connect offers
Mears Connect offers two services: standard and express. Standard service is a shared trip (i.e. a bus full of other guests) that has a "cheap" fare that will include all tolls and surcharges. This service will make a limited number of stops on the way to your resort. Mears also promises that a standard Mears bus will have Disney World guests on the road within 20 minutes after checking into the Mears Connect reception area at Orlando Airport.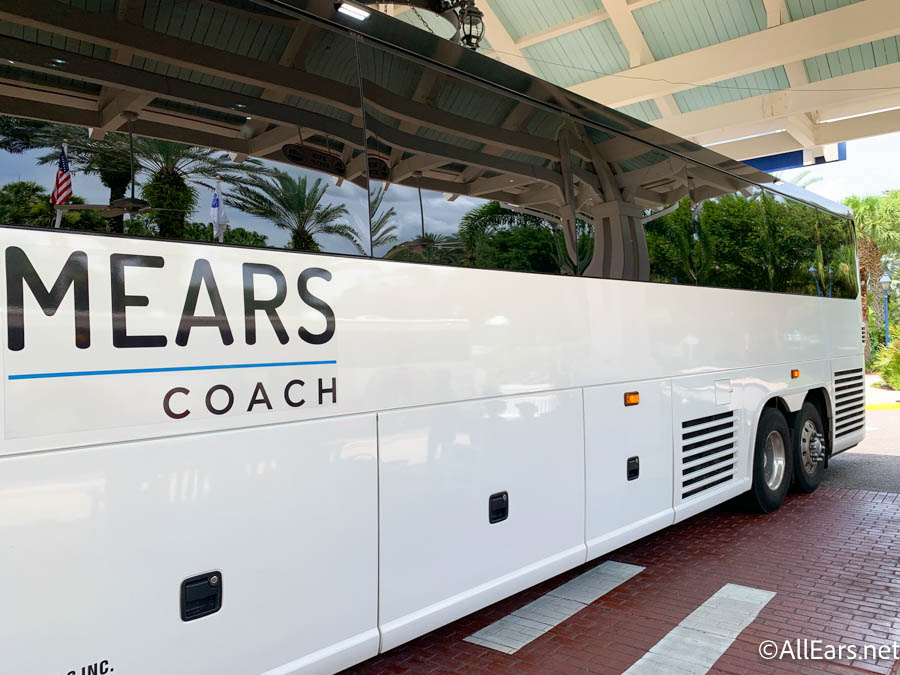 On the other hand, Express service will take guests directly to their resort, as well as back to the airport, with shorter waiting times. It's more expensive (we'll get to that a bit), but that price also includes all tolls and surcharges.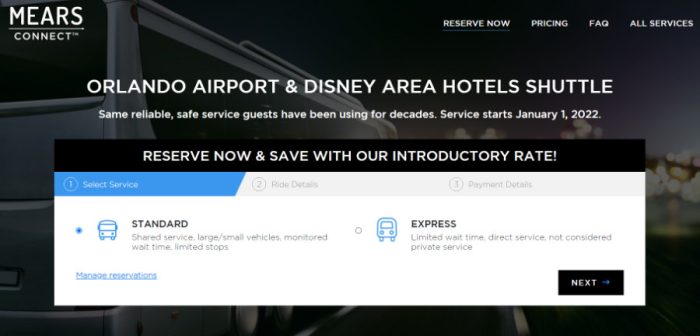 Please note, however, that Express can still be a shared service and you can still share a vehicle with other guests going to the same hotel as you. Please note that the Mears Connect service is starting January 1, 2022.
How Much Does Mears Connect Cost?
For standard service, Mears Connect costs $ 16 per adult and $ 13.50 per child for a one-way trip. A round trip coast $ 32 per adult and $ 27 per child. Express service is $ 250, which is for a maximum of four passengers. Additional passengers are $ 55 each.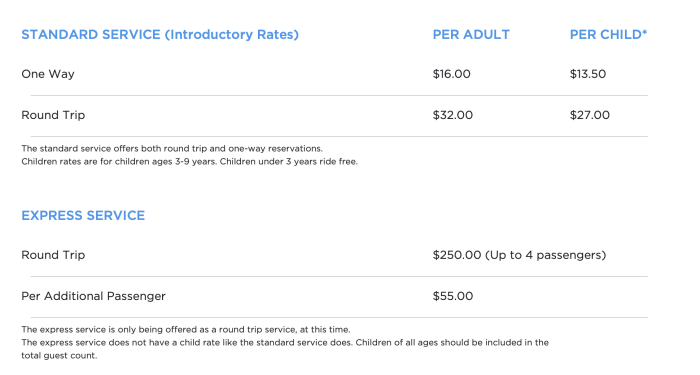 Please note that the rate for children only applies to children from 3 to 9 years old. Children under 3 go free.
How will Mears Connect work?
You must book your Mears Connect service before you arrive on the Mears Connect website. You will choose whether to book a standard or express service and, from there, fill in all the information, including your delivery location, flight number, arrival date and time, and how many are in your group. Fill in your payment details and you're ready to go – you'll receive a booking confirmation email.
When you arrive at Orlando Airport, you will need to pick up your luggage. Once you have your bags in hand, you'll want to find the Mears Connect reception area, located at Level 1, ground transportation level, at Terminal B. You should see the signs to navigate.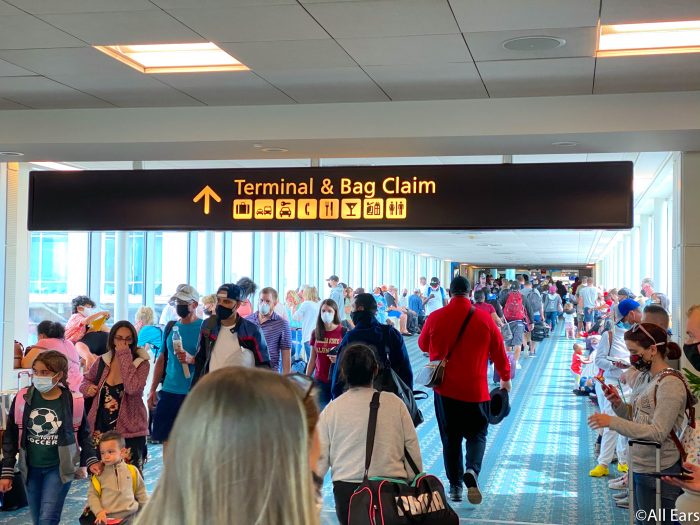 From your hotel, you can ask the reception staff where you can pick up the bus; the return time will already appear on your ticket / email receipt. And like Magical Express, this pick-up time is three hours before your flight departs. So be on time pick-up so you can catch your flight.
Which hotels does the Mears Connect service offer?
Mears Connect offers a variety of hotels in the Disney World area, such as ALL Disney properties. However, it also serves the following hotels:
Shades of green
Gaylord Palms Resort & Convention Center
Hilton Orlando Lake Good View at Disney Springs
JW Marriott Orlando Bonnet Creek Resort
Waldorf Astoria Orlando
The Walt Disney World Swan and Dolphin
Walt Disney World Swan Reserve
Wyndham Grand Orlando Resort Bonnet Creek
Four Seasons Resort Orlando
Hilton Orlando Buena Vista Palace at Disney Springs
Holiday Inn Orlando at Disney Springs
Orlando World Center Marriott
Sign by Hilton Orlando Bonnet Creek
Wyndham Lake Buena Vista Disney Springs
For other hotels, you can book a private black Mears Luxe car or a Mears taxi. You also have car-sharing and car-rental options.
What The Sunshine Flyer offers
The Sunshine Flyer only offers a shared option to and from Orlando Airport and Disney World hotels, which is similar to Mears Connect. However, The Sunshine Flyer will appear themed buses such as passenger cars and old train locomotives (because we all know how much they loved Walt Disney trains). The Sunshine Flyer website states that guests will not have to wait more than 20 minutes before boarding a bus at the airport, and although the bus may have several stops, the last stop will not take longer. 65 minutes.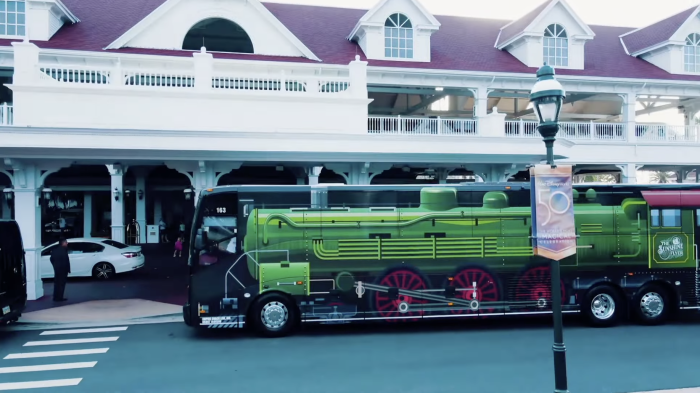 What makes this service even more unique is that no two vehicle designs are alike, which means that guests who use the service more than once have a different experience each time. Please note that the Sunshine Flyer service starts on February 1, 2022.
How much does The Sunshine Flyer cost
The cost of the Sunshine Flyer is $ 17 per adult and $ 12.50 per child per one-way service. i $ 34 per adult and $ 25 per child round trip.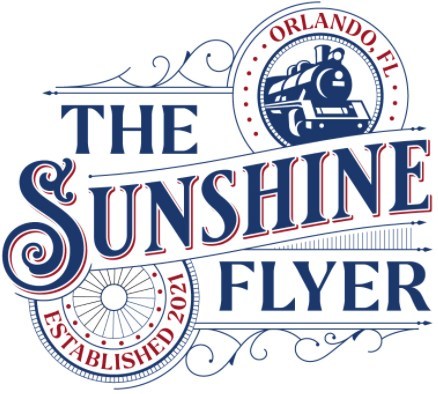 However, the difference is that Mears Connect prices appear as start-up rates, while The Sunshine Flyer prices do not, so it may be the cheapest option if Mears Connect increases its rates in the future.
How The Sunshine Flyer will work
Customers can make reservations for The Sunshine Flyer online, providing much of the same information as they would for Mears Connect. Upon arrival at Orlando Airport, guests will collect their luggage and travel to the hotel Building of the main terminal of terminal B, level 1, in the land transport area. After guests register here, they will be directed to their coach.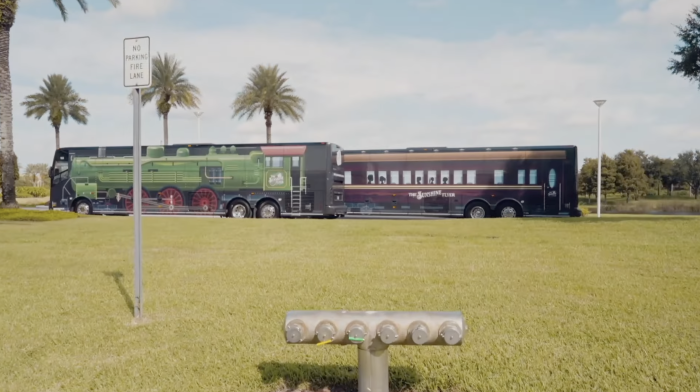 The day before departure from your Disney World hotel, guests will receive an email with the departure time of their coach, which will be approximately three hours before the scheduled departure time for domestic flights and four hours before the scheduled departures for international flights.
Which The Sunshine Flyer hotels are on sale?
Currently, The Sunshine Flyer only has one Resorts owned by Disney World listed as the hotels it currently offers.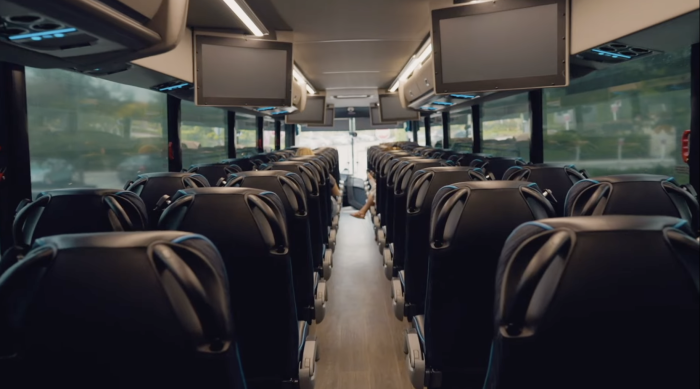 Other hotels in the area, such as the Walt Disney World Swan and Dolphin, are not currently listed as part of The Sunshine Flyer service area.
So that's all you need to know about Mears Connect and The Sunshine Flyer. We'll go with ourselves and share our experiences, tips, and tricks on the best ways to get to and from the airport and Disney World, so check back soon!
Is Uber cheaper than the service that replaces Disney's Magical Express?
Will you use Mears Connect or The Sunshine Flyer when you visit Disney World in 2022? Let us know in the comments!
Join the AllEars.net newsletter to stay up to date with ALL the breaking Disney news! You'll also have access to AllEars tips, reviews, trivia, and more! Click here to subscribe!