DISNEY
Disney's Magical Express is no longer at Walt Disney World … and now what?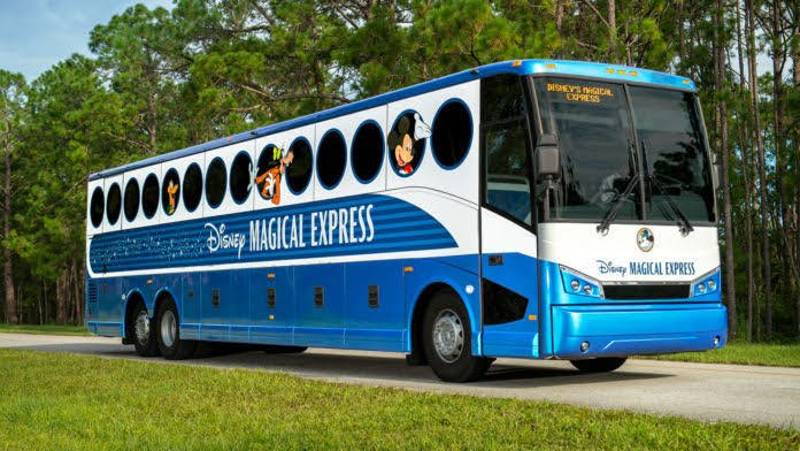 The time has come, and since yesterday (December 31, 2021), Disney's Magical Express has ceased operations to bring guests from Orlando International Airport (OIA) to the Walt Disney World resorts.
Eagle eyes may still see the buses around the various resorts for a few more days because Disney's Magical Express will still carry eligible guests who arrived on December 31, 2021 back at the airport until 10 p.m. January 2022.
But now what? What options are there for Disney guests who need transportation to and from the OIA?
---
Coaches
Disney's Magical Express was a service operated by Mears Transportation, which has created its own replacement called Mears Connect. The service starts at $ 32 round trip per adult with discounts for children.
A similar but themed bus ride called The Sunshine Flyer will start operating on February 1st. The service is $ 17 per adult ride with discounts for children.
Car and taxi services
Lyft, Uber and Wingz shared travel services can be picked up at OIA. Rates vary greatly depending on the size of the vehicle required and whether there is a price increase (which usually happens during busy periods). On average, you can expect shared travel fares starting at $ 40 per way.
Taxis are available and their rates are measured, so the rate will depend on the exact hotel the guest is traveling to. On average, you can expect rates to start at around $ 60.
Rental cars
Another option is to rent a car, but only for the days of arrival and departure. Enterprise is the official car rental provider for Walt Disney World Resort, so you can rent a car to Enterprise, or its sister companies Alamo and National, at the airport and return the car to the property. On the way back, pick up the car at the property the day before and drop it off at the airport before the flight.
This may be the best option if you are staying in a kitchen property, as on the first day you will have a vehicle to drive somewhere to grab groceries. You will also have a vehicle on the last day in case you want to see more of Orlando.
---
Whatever option you choose, none, unfortunately, will be free as Disney's Magical Express was.
As to why Walt Disney World decided to end the service, he states:
"A unique approach to airport transportation no longer meets the needs of our guests today. Guests have many more options to choose from when Disney's Magical Express service was introduced more than 15 years ago. These options are becoming more popular among tourists, offering more flexibility and saving time so that they can better plan their day at their convenience.
Regardless, Disney's free Magical Express service means that guests will now have to spend extra on their vacation budgets.
What do you think about the closure of Disney's Magical Express? Let me know in the comments!