SPOTIFY
Jack Harlow and Spotify Take to Kentucky to Celebrate His New Album – Spotify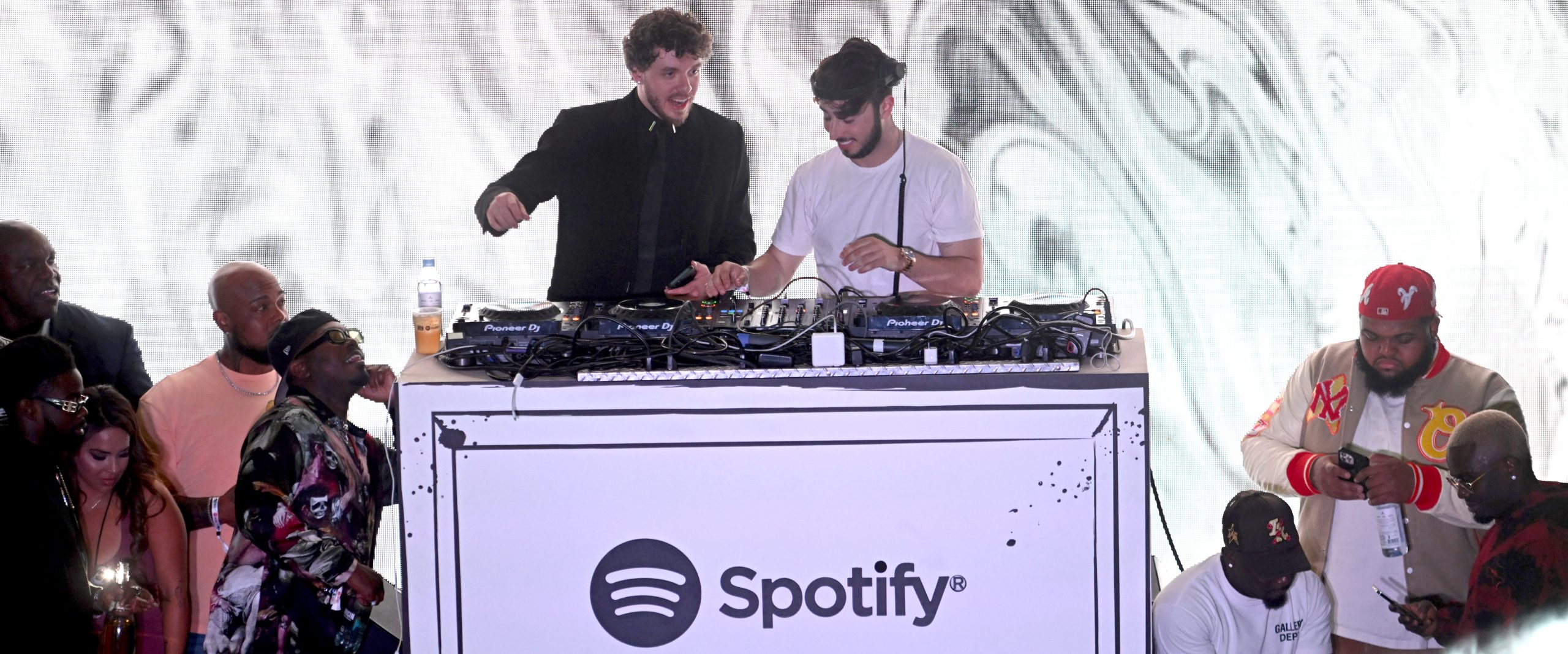 While some may not usually associate hip-hop with derby fashion or mint juleps, Jack embraces their communion.
"I'm in love with juxtaposition. I think that's how fresh things are created, "Jack told For the Record. "For hip-hop to be aligned with horse racing in this way, it's fresh, and no one else can do it."
This album couldn't come at a better time as Jack comes off the heels of three Grammy nominations, a number-one song on the Billboard Hot 100 with "First Class"And praise from his industry peers.
For the Record spoke with Jack about his upcoming album release and the importance of spotlighting his hometown of Louisville.
As your career has evolved, how has your approach to creating music changed?
I think it's expanded a lot. A lot of the songs on the last album started as beats that I picked out of packs. So in a way, they were halfway finished products. The bulk of these songs were built from scratch right in front of me, and I wrote to them and asked for adjustments to them, and chose chords and drum sounds. I was very hands-on and a lot of the production is exactly what I want.
What are you most excited for fans to hear on the new album?
I'm excited to show off me and my guys' taste level, just showing some of our restraint and tasteful decisions. I'm in the space right now where I can easily make a bunch of predictable candy commercial hip-hop records. And I think we have some that are commercial, but I think it's in our way. I think we're making real art. I think people will appreciate how artistic this album is.
Why is Kentucky such an important theme in your music?
When you're an artist, you want to show off the place you're from, especially when it's not a place a lot of artists are from. You have something original to offer. I'm being from Kentucky, I want to put that on the map and show people that I'm from a place that they're not from. And I could tell them the story they can't tell. And that's what makes my voice valuable.
Why did you think the Derby was the perfect place to celebrate this album release?
For Kentucky, this is one of the biggest — if not the biggest — weekend of our year. A lot of people come to town. It's a nice spotlight on us, and me adding to that feels special and feels right. And you see the title of the album, Come Home the Kids Miss You, is just intertwined really well. A lot of the subject matter on the album is about home. I mean, it's poetic justice, honestly.
What has it been like for you to see the positive reception to "First Class"?
It was validating. When I made the song, not everybody in the room thought it was a hit. So, when I made it, I said it was a hit, and now it's a hit. You start to really trust your ear. And I think I trust my ear more than ever right now. I think my gut is strong. That just adds to your confidence as an artist and it makes you move forward with even more poise and confidence, because you can't help but question yourself sometimes. This is a record I wanted to make. I saw it through and I had a great team with me to help get it to where it needed to be, so I feel great about the future.
Tell us about your partnership with Spotify. How has the platform helped you reach larger audiences?
I've been getting a lot of support from Spotify since before I had a big record. And once I dropped a big record, I saw the effect of the listening and all the things the platform could do. I think there's some sort of cohesion going on. I think a lot of my listeners are on Spotify. And I'm excited that that's the company that's going to be in Louisville, Kentucky, for this party — that people are going to look up and see that logo.
Get acquainted with Jack and his hometown in his new album:
Photo credits: Getty