SPOTIFY
This May, Ari Elkins Is Bringing 'Soundtrack Your Day' to Spotify Live Alongside Seven Other New Shows – Spotify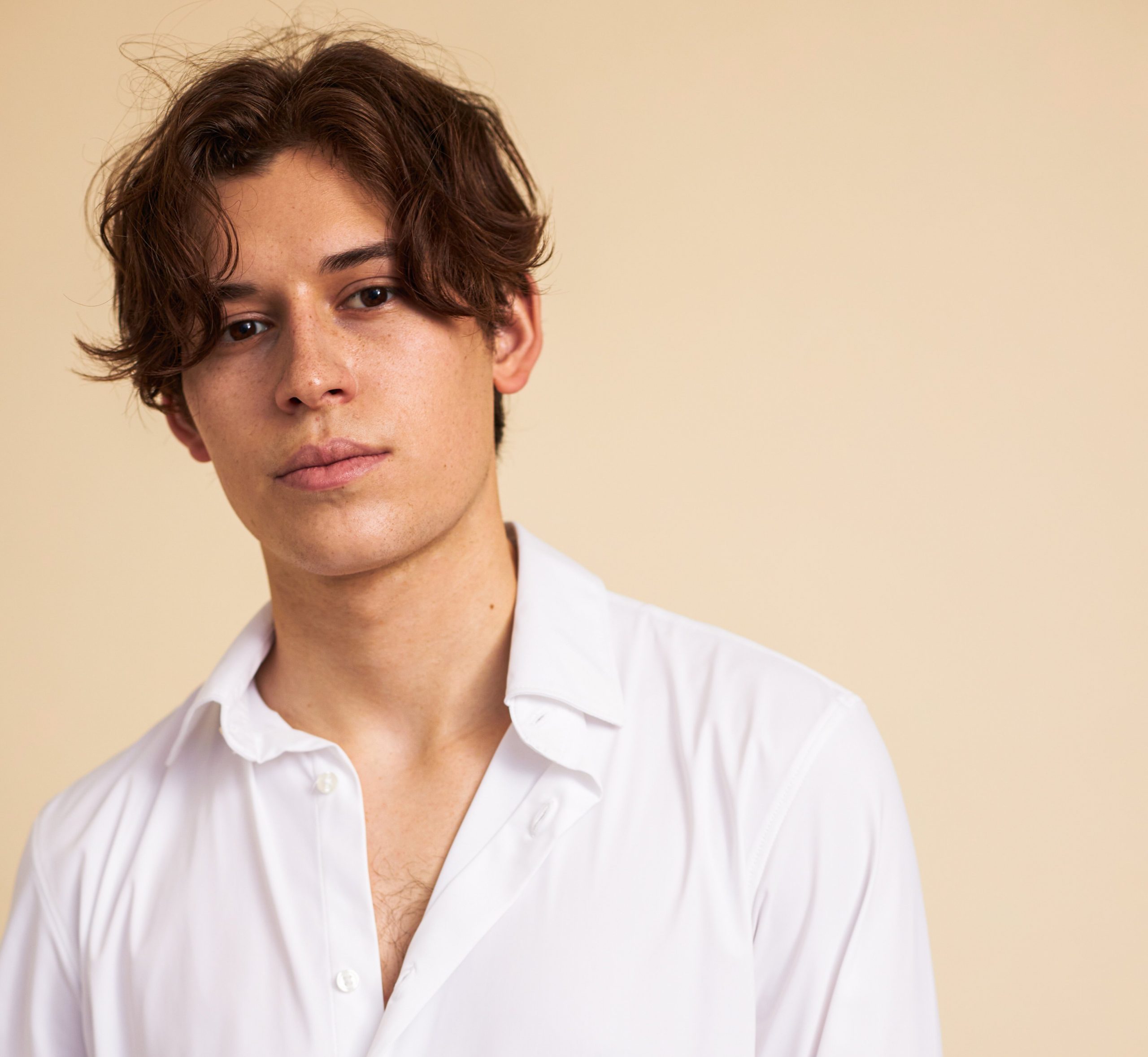 Even more live shows to love
Learn more about Ari's Soundtrack Your Day and the other seven shows coming to Spotify Live in May below.
New Joints Live – Hosted by Brian "B.Dot" Miller
Started Tuesday, May 3, at 9 PM ET / 6 PM PT
B.Dot discusses hip-hop with his audience and invites guests on the show to discuss their new music and what's happening in hip-hop culture overall. This past Tuesday, May 10, B.Dot welcomed rapper Pusha T as his guest to discuss his latest album, It's Almost Dry.
King of the Court with Hasan Minhaj – Hosted by Hasan Minhaj
Started Tuesday, May 10, at 7 PM ET / 4 PM PT
Comedian Hasan Minhaj is a huge basketball fan. He will host rooms to discuss and cover the NBA conference finals and NBA Finals with listeners and maybe a special co-host. The RingerVan Lathan joined Hasan for his premiere episode and yesterday, he welcomed cohost of "Old Man and the Three" Tommy Alter, as his guest. King of the Court's next live episode is set for Monday, May 23 at 7pm ET / 4pm PT where Hasan will chat with fellow comedian Roy Wood Jr.
Reality Rundown – Hosted by Mark Long & Emily Longeretta
Started Thursday, May 12, at 9 PM ET / 6 PM PT
Mark Long, reality TV star and OG on MTV's "The Challenge," will cohost a weekly live show with Emily Longeretta, TV Editor for Varietyto break down all of the latest and greatest in reality competition TV shows.
Soundtrack Your Day – Hosted by Ari Elkins
Starting Monday, May 16, at 8 PM ET / 5 PM PT
Every Monday, Ari will come up with a unique, specific theme to inspire his audience while guests join him to create a playlist that will then live on Spotify for all to enjoy. Guests will debate and propose songs to pair with specific moments based on themes such as tunes to listen to on college game day, late night drives, or a summer barbeque when your parents are present. The hour-long, interactive show will also feature Ari's interviews with guests and a fan Q&A period. Quinn XCIIConnor Wood, and Ashe join Ari for his first episode.
Dating Harry Jowsey
– Hosted by Harry Jowsey
Starting Wednesday, May 18, at 8 PM ET / 5 PM PT
Every week, Harry will give listeners some insight into his dating life and answer listeners' questions on sex, love, and dating.
Inside The Song – Hosted by Emily Bear & Abigail Barlow
Starting Thursday, May 19, at 7 PM ET / 4 PM PT
The Grammy3 Award-winning songwriting duo of Emily Bear and Abigail Barlow will host their music variety show filled with trivia, on-the-spot songwriting, and more. Tune in every fourth Thursday of the month for a musical masterpiece beginning Thursday night, with special guest Ariza!
I'm In Hell With Owen Thiele – Hosted by Owen Thiele
Starting Tuesday, May 24, at 9 PM ET / 6 PM PT
Owen invites friends and strangers to "hell," where he asks them a series of questions. He'll start with light questions and move on to more satiric and uncomfortable questions, all in the name of fun. The show will also have segments where Owen roasts people and things from pop culture. Tune in weekly to listen to people sit in their own discomfort!
MILLEN-Z – Hosted by Trevor Wallace
Starting Wednesday, May 25, at 9 PM ET / 6 PM PT
Each week, Trevor will take the two generations taking over the internet and discuss the age-old debate: millennial versus Gen Z. Trevor will go over the trends of the week and tell listeners where he, a modern-day millennial, stands on these issues.
Tune into live programming on Spotify via your favorite creator's podcast or artist page and check out all of Spotify's live offerings on the Live on Spotify hub. If you want to participate in the chat or join the host onstage, you can head to the Spotify Live app to do so.