SPOTIFY
Four Days of Country Music at Spotify House During CMA Fest 2022 – Spotify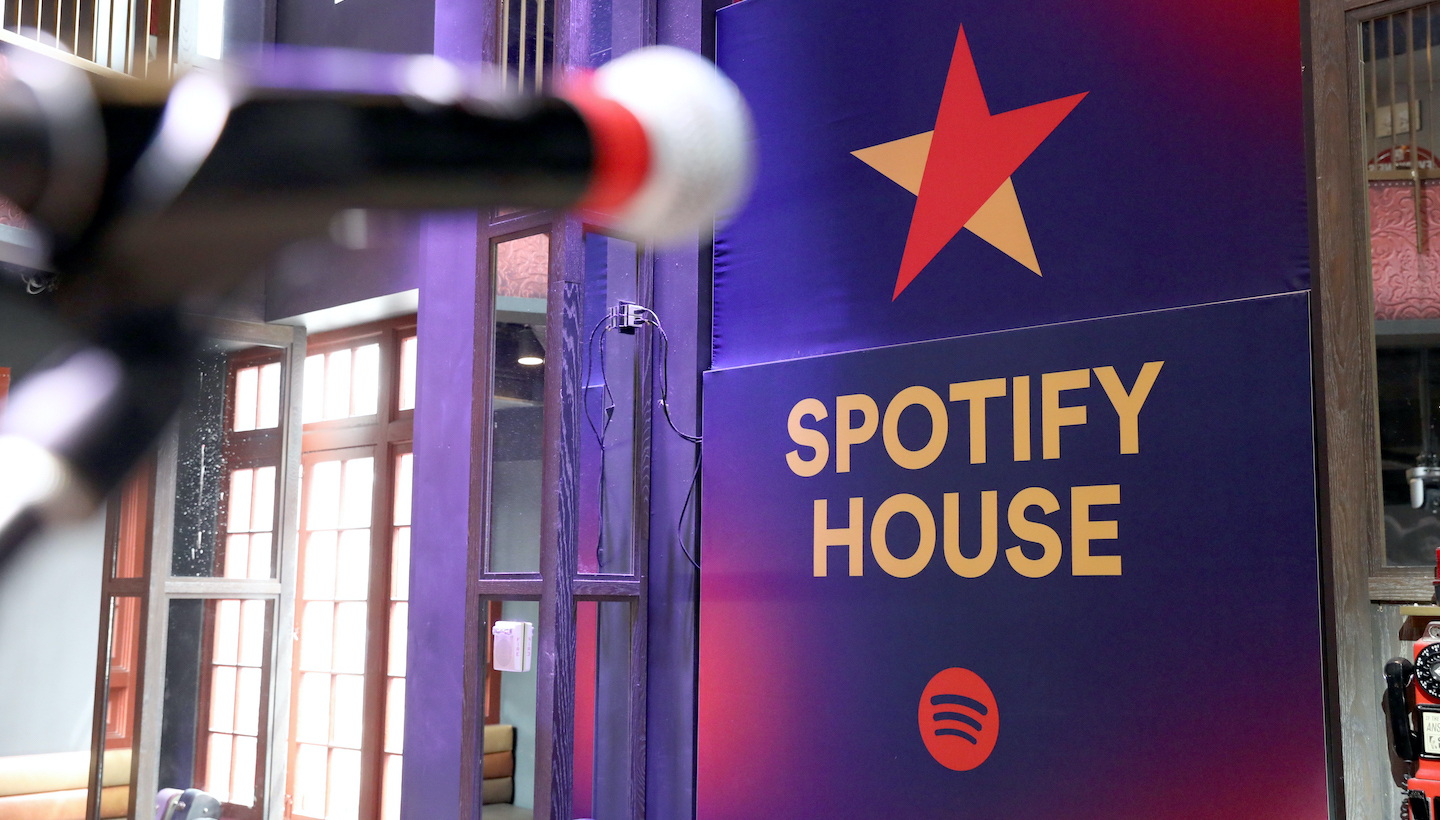 This past weekend, CMA Fest returned to Nashville for the first time since 2019 to celebrate all things country music. Top country stars and emerging artists alike came together at Spotify House to perform and enjoy time in an intimate setting with their fans. Spotify House was located in the unmatched Blake Shelton and Opry Entertainment Group's Ole Red. With four days of performances across two stages, there was something for everyone in the crowd.
Spotify partnered with Meta throughout the event to bring an exclusive Instagram Reels experience to Spotify House, capturing content with director The Tommy B. for artists' Instagram and Facebook. Adding to the experience for fans were QR codes from Digital Seat Media, which helped attendees receive real-time event updates.
Also on the ground was our team behind Spotify: Mic Check, which had the opportunity to speak to several returning CMA Fest performers and newcomers alike. The episode featured R&B-inspired artist Tiera Kennedywhose song "Found It In YouRecently hit 20 million streams after being featured on Spotify's Hot Country playlist.
"I remember when I first moved to Nashville, wanting so badly to be on all those playlists. To see my music on all those playlists is really cool and it feels really special. "
Meghan Patrick, who performed at CMA Fest again this year, was also thrilled to be back onstage. "I've always looked at CMA Fest as a huge milestone and a huge opportunity to be part of. Every year it feels like I get a few more opportunities to play and show my music and play some different stages. Every year it's always super exciting and a great opportunity to have some great exposure to a lot of fans in a short amount of time. "
Check out the episode, which also features Erin Kinsey and Brett Eldredgebelow.
Read on for a little more from each day of CMA Fest.
Day 1: Darius Rucker, Dan + Shay, Brett Eldredge, Ashley McBryde, and more
Spotify House got off to an incredible start with Darius Rucker, Dan + Shay, Brett Eldredge, Chase Wright, Brantley Gilbert, Ashley McBryde, Dustin Lynch, Dalton Dover, Nate Smith, Ashley Cooke, Kameron Marlowe, Meghan Patrick, and Nikki Lane taking the stage for day one.
Superstar Darius Rucker kicked off with a high-energy opening set, performing chart-toppers "Alright"And"ThisAs well as his iconic Hootie & The Blowfish track "Only Wanna Be With You"And fan favorite "Wagon Wheel. "
Hannah Ellis, Dalton Doverand Nate Smith Soon hit the stage for performances of their own tracks as well as famous covers from fellow country artists. They were followed by a full-circle moment for rising country star Chase Wrightwho made his Spotify House debut just a few years after he found himself waiting in line to get into the CMA Fest hot spot.
Fans were treated to a surprise performance from Jimmie Allen when he joined Ashley Cooke onstage for their song "Good GoodbyeAnd a duet of his songFreedom Was a Highway. " Kameron Marlowe dazzled the crowd, as did Meghan Patrickwho serenaded fans with "Heart On My Glass, "Accompanying herself on the harmonica. As the sun went down, Brett Eldredge performed two tracks from his upcoming album Songs About Youincluding the album's title track and latest single, "I Feel Fine. " This year, we also introduced our Fresh Finds Rooftop for the first time. The rooftop stage featured emerging artists Abby Anderson, Chris Ruediger, Taylor Edwards, Maggie Baugh, Tanner Adelland Jordan Rowe.